graphics
Theme

small/funny/cute creatures
graphic style

realistic
show more
technical
sign in methods (Android)

Facebook, Other account, Google
server / region selection
show more
Location-Based / GPS
Google Fit integration
adding structures to map
Encounter type

none
show more
social
photo avatar
clan wars
show more
monetization
gacha / chests
show more
details
release date

27 Oct 2021
show more
Theme
small/funny/cute creatures
sign in methods (Android)
Facebook, Other account, Google
Description
Pikmin Bloom is the latest GPG-based AR game by Niantic, the creators of the famous Pokemon GO. Once again, collaborating with Nintendo, they've used a well-known game brand to bring an even more casual experience.
Similar to PoGO, here, you'll be collecting lots of cute creatures during your journey. The difference is - instead of a significant number of pokemon to "catch them all", there are only 7 types of Pikmin to find. Also, those plant-like creatures are instead helpers than fighters, as the game doesn't feature any kind of "fight".
Your primary ability in Pikmin Bloom - as you might get from the title - will be planting flowers - and getting seeds (petals) for them. After activating, with every step you make - even with the app closed - you'll be planting flowers of the given type in the real world, using up their seeds. Those blooming trails will be seen by everyone else in the neighborhood - and if you opt-in, others can see you planting them on the map. Also, if you walk around the right spots (real-life locations), you can contribute to blooming large flowers. At the top of that, by simply walking, you can grow seedlings for new creatures - just like egg incubators in PoGO.
That makes Pikmin Bloom something between game and walking/fitness companion - but that doesn't mean there's nothing to do actively. You can get fruits found by your Pikmin to get their nectar, send Pikmin for fruits found on the ground, or fruits from blooming big flowers. Then, you can feed the nectar to your minions, so they'll grow flowers over their head - and harvesting them yields precious petals. Also, you can send the creatures to destroy giant mushrooms - a kind of collaborative exercise like PoGO raids. There's even a system for making a diary based on your real-world journeys.
In terms of aesthetics, Pikmin Bloom looks similar to previous Niantic games - a clean green map with real roads & locations and less varied but more detailed monsters. The nice thing is their seamless animation & interactions. Pikmins will wander, look around, but when you throw/hold nectar - they'll happily run to try to get it before others.
The game won't show you ads, and it won't require any payment to enjoy the gameplay. Gold (premium) coins can bring you some handy benefits. Still, aside from getting them for real money, you'll constantly be collecting them for just walking.
Last update: 11 Aug 2022 16:08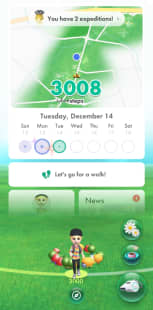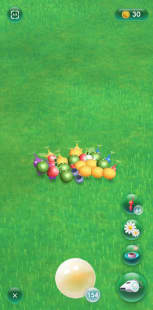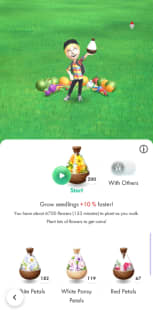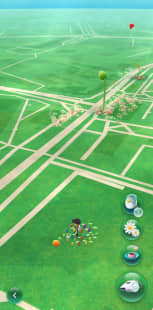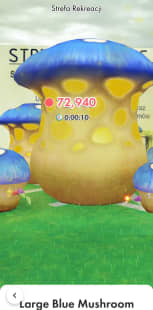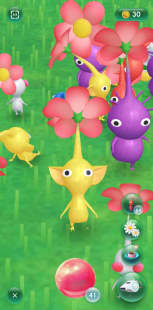 Resources
Main
Shared by others