graphics
Theme

pirates
perspective

2.5d / mixed
artists

Gal Borensztajn
show more
monetization
gacha / chests
ads amount

no ads
energy / keys system
show more
social
in-game text chat
guilds
play with friends
show more
gameplay
walkable lobby
show more
controls
orientation

horizontal
Description
Pirate Evolution is another merge-adventure title from an experienced developer, the one behind Merge Dragons and Merge Magic. This time, instead of a series of puzzles, you'll be able to explore the open seas, fight real-time battles... and merge thousands of items.
As you might expect from the genre, this game uses a lovely, vibrant outlined-vector graphics style. It's crucial for such a merger to quickly tell items apart - and Pirate Evolution does this just right (aside from maybe cases where some tall structures obscure things behind). Treasures look alluring, guns are deadly, sea creatures are crazy, and pirates are dreadful (usually) - everything is in place. Although most of the things you'll be merging are just stuff lying around, NPCs / pets are slightly animated - together with little pirates running around, they make the world quite lively.
Outside of the merging board, you might be surprised by the fully 3d, cell-shaded model of the ship you'll sail (and 3d enemies). Don't expect any customization there - but it'll grow with level, which is nice. There's also fine character art during some dialogues/tutorials - like a young, pink-haired female pirate captain.
Merging things here is straightforward - drop 2 lower-tier items onto each other to get a better one - like a good shovel from 2 broken ones. On many occasions, you'll need to supply one object with another - like a key to a cage or material for trade. There's also a severe amount of waiting involved - buildings will need hours to refill resources, and opening chests also takes time.
All this serves mainly one purpose - strengthening your pirate ship (and that increases player level & unlocks new lands, by the way). The strong boat is needed to fight numerous enemies outside safe harbors - chasing wild pirates on the sea, destroying forts, completing guild challenges, and many more. To do this, aside hip upgrade system, you'll need to bring some guns on the board (beside loot collected). The weapons selection could determine your playstyle - will you maneuver to shoot just from sides, bombard the enemy from afar, or chase & ram - all that is possible. What's more, there's a crew system - working as typical gacha - yet they play a vital role, not only by boosting stats. Some of them will be able to collect resources from "sources" of different kinds, while others can even merge things automatically for you, significantly reducing time spent on repeatable tasks.
There's also one cool thing about navigation - to go somewhere, you can select a destination from the map - or set sail and go there manually. The second option is not only fun but also comes with benefits - you might encounter enemies with treasures aboard, sunken ships to search, or fishes to gather.
Pirate Evolution is free and - surprisingly - won't bother you with ads. Instead, you'll have thousands of occasions to spend premium currencies for better weapons/crew and other perks.
Last update: game added to overtap: 19 Sep 2022 19:09
No updates seen yet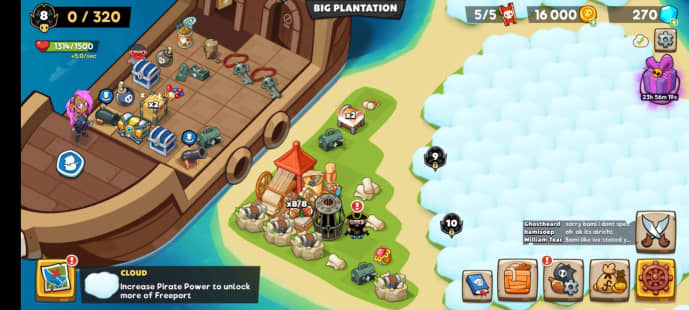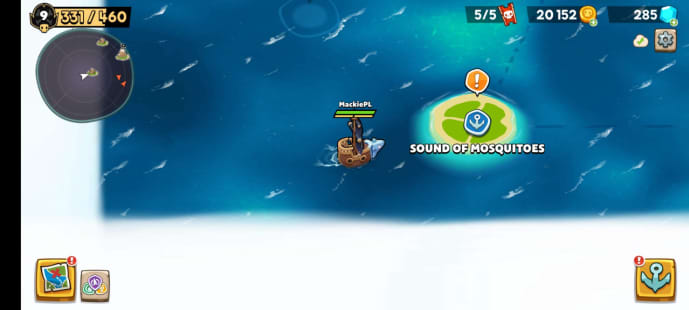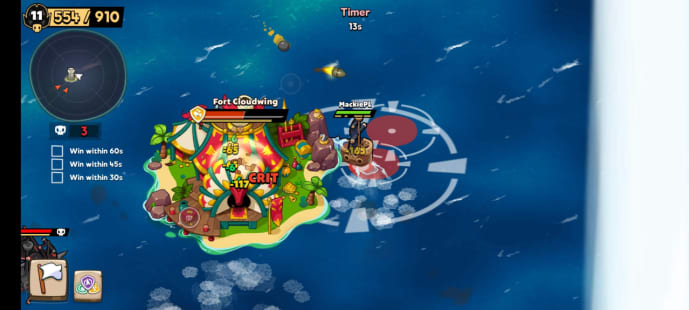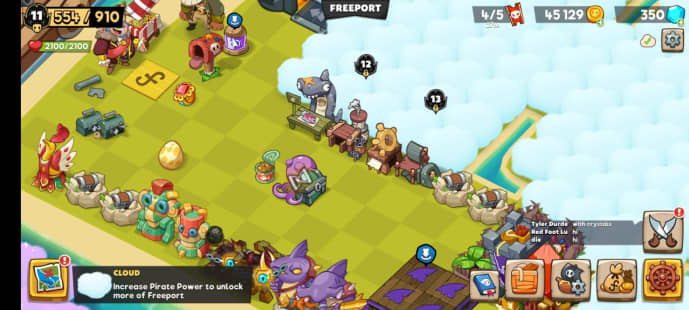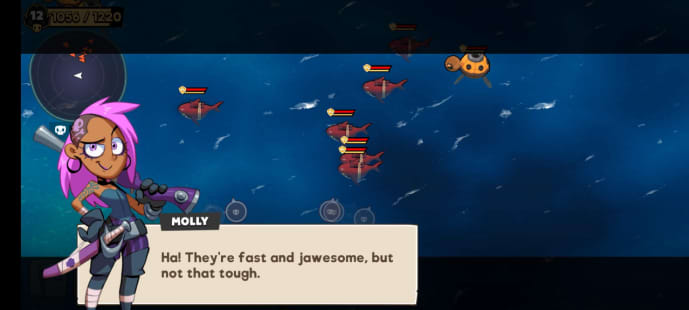 Resources
Main
Shared by others