FPS/TPS shooter
PVP modes

Team Deathmatch, Control Points, Free For All, Payload, Capture the Flaf, 1vs1
show more
graphics
Theme

other / mixed/ none
graphic style

blocky
camera

first person perspective
show more
monetization
ads amount

many ads
forced ads
show more
Shooter
MVP highlight after match
campaign
show more
social
clan wars
show more
technical
server / region selection
FPS selection
show more
PVP modes
Team Deathmatch, Control Points, Free For All, Payload, Capture the Flaf, 1vs1
Description
Pixel Gun 3d is a blocky mobile 3d shooter with a massive amount of modes, maps, and weapons.
As stated in the title, you'll surely see many pixels (or voxels) playing this game. All Minecraft fans will surely recognize the distinctive, blocky heads (and other body parts) made from tiny, colored blocks. That simple style can be used to make some awe-inspiring characters. Surely, in the beginning, you could play as a soldier, policeman, nurse, skeleton.. or an eastern rabbit. Yet, later on, you'll be able to unlock skins like some shiny/burning/glowing extraterrestrial superheroes, all using just a pack of pixels. Moreover, every character can wear visible equipment pieces, like hats, capes, or glasses - and there's even a character editor.
All the other elements on the battlefield are displayed using the same style - starting with weapons. Split into 6 classes, the little voxels are used to pint guns ranging from commons like machine guns & shotguns to legendary gear like "Alien Shuriken Thrower". There's also a pet system and a whole lot of skins for Battle Royale mode - trails, glides, cars, etc.
The amount of available maps is also more than satisfying. Depending on the selected mode, you'll be able to play at ancient temples, ghost towns, wild west, or paradise resort.
When first entering the game, you'll probably be overwhelmed by tonnes of content - including game modes & features. Leveling up will unlock not just a few things, like a pack of heroes, but tens of possibilities you might not be aware of, coming from other shooters. The "Classic Modes" section consists of the most known PVP shooter match types - team fight, flag capture, escort, etc. There's also a battle royale section - 2 maps of different sizes, various team compositions, and classic BR rules. What's more, you can try a campaign (even offline), sandbox-style free play, tournament, or events. That's already a lot, but you can find many other (often ingenious) mini-modes - like a big scary doll killing with red eyes - or an "imposter" one.
The actual matches play just like a proper FPS shooter - with simple or advanced, manual mode. There's lots of shooting, teamwork, jumping, switching weapons, sniping- lots of solid action. There's even layout customization - but no gyro or controller support.
Fortunately, the game won't show that many ads, but you might expect forced video after a match from time to time. You can also watch some for a limited amount of rewards - as there's so much to collect. There are also many purchase offers, a premium subscription and a battle pass.
Last update: 4 Sep 2022 23:09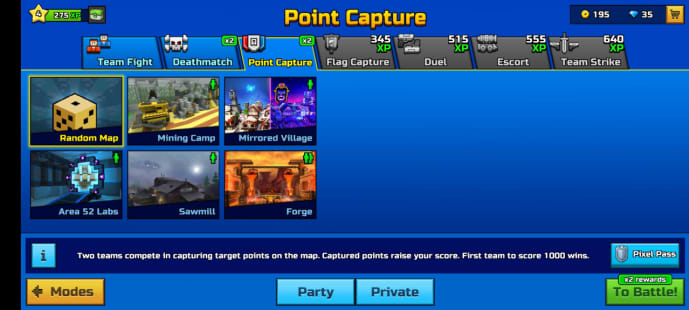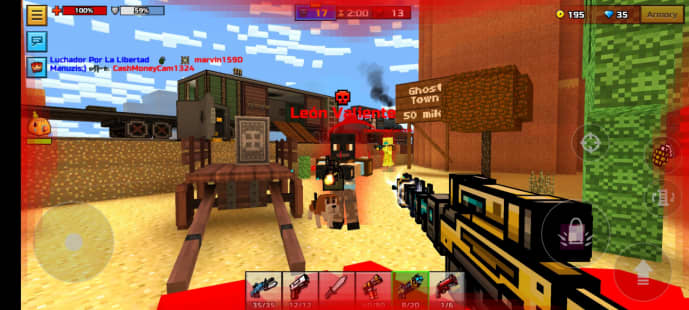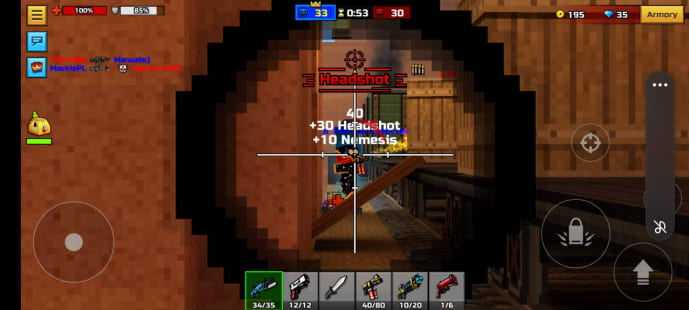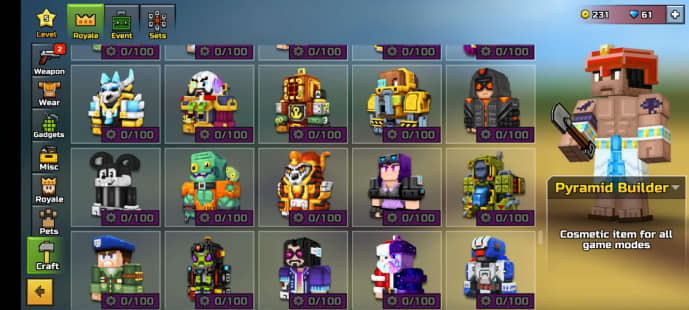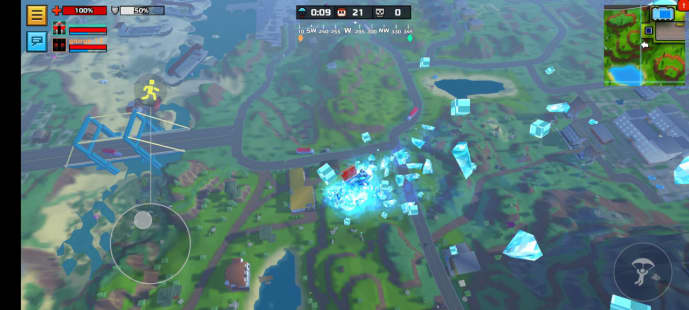 Resources
Main
Shared by others