discontinued
graphics
Theme

small/funny/cute creatures
camera

isometric
show more
monetization
ads amount

tons of ads
chest opening waiting period
show more
details
Permissions count

13
release date

28 Jul 2021
show more
Tower Defense
tower types

51
hero(es) available
show more
social
friend list
guilds
show more
gameplay
leagues
show more
Theme
small/funny/cute creatures
Description
Potato Smash is a random defense, free mobile game. In this tower defense variation, you'll attack monsters running around the board using an army of funny, potato-like creatures, like some potato-mages or potato-ninjas.
The game is using 2D, hand-drawn, cartoon aesthetics. Potato-fighters are vivid, colorful, and look like they are taken from a book with illustrations. At the same time, they are easily recognizable with their various special attacks, and watching hordes of monsters getting crushed is rather pleasant.
In the game, there are 2 main modes - you can kill increasingly strong monsters to send them to your opponent, hoping he'll fail. You can also join forces and together try to protect a common goal. Gameplay is relatively simple - kill enemies to earn a constant amount of money, then spend it on either a new potato or upgrade one of the types. The timing of those two operations - together with clever merging - is everything that's needed to victory.
There's also a substantial off-game factor - team composition & upgrades. As you'll advance in leagues, there'll be more and more potatoes to select from. Some are just strong attackers, some add special effects to attack, and some just provide none-battle perks like generating money. Also, there's an upgrade system, as you might expect - you need to open chests to get more cards to power up owned potatoes.
Fortunately, this game doesn't show forced ads or distract you during the match. Yet, there are multiple ways to get rewards for watching videos, to the point that not watching them puts you at a severe disadvantage.
Last update: 28 May 2022 20:05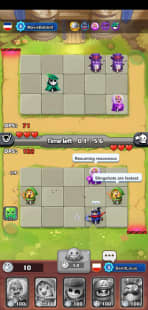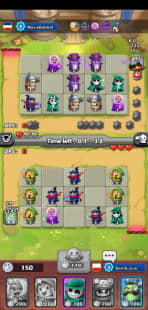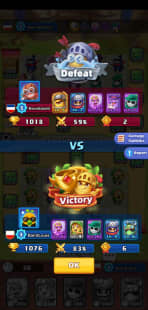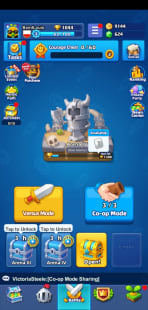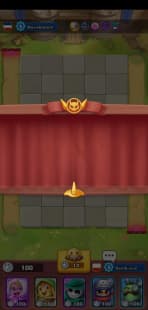 Resources
Main
Shared by others