graphics
Brand

Ragnarok Online
camera

side
Theme

fantasy
graphic style

anime
fully animated 2d characters
show more
monetization
gacha / chests
ads amount

many ads
show more
RPG
variable team size
show more
social
friend list
show more
gameplay
online events
show more
controls
orientation

vertical
show more
Description
Poring Merge is a mobile idle RPG with merge mechanics, set in the Ragnarok Online world. If you like the original MMORPG, you'll have a chance to see well-known faces once again but don't expect similar gameplay.
Instead of developing your character, in Poring Merge, your job is to grow the power of the creatures' team. As usual, the main concern is getting your hands on the rarest species - hopefully, legendary ones. Here, this is done mainly by merging cute porings all way through 10 evolution levels. One button summons new low-level jellies to a special chamber. Your job is to manually connect the same levels - through metaling and margmaring - to the moment you combine 2 angelings. This could be automated to some extent, but otherwise, it's the primary way to actively play this game.
The consecutive campaign stages are played almost purely automatically. It only depends on team power how far you can go. When things get too hard, you can "return" - sort of ascension, getting you back to level 1, but with some additional resources. Those resources could be used mainly for various monster upgrades - or powerful lab research power-ups.
Continuing the campaign isn't the only option in this game. Aside from investing in garrisons - an idle income source - you can use many well-known RPG features. There's a powerful world boss to challenge (and compete in damage rankings) and tower mode. You can also compete with others in PvP - a series of 1v1 clashes between the best monsters. There's also a handy low power mode so you can continue progress without the burden on your mobile.
The aesthetics could satisfy not only Ragnarok Online fans. Monsters are not only familiar and cute but also really detailed and smoothly animated. The environment you're passing is worth spending a while to look at, and special effects definitely aren't disappointing.
Suppose you want to progress quickly in Poring Merge. In that case, you should consider some IAPs, as there's a robust system of premium currencies and premium passes. Reward ads system is also interesting - focused on regular watching, for idle play bonuses, like auto-merging and faster progress.
Last update: 14 Aug 2022 09:08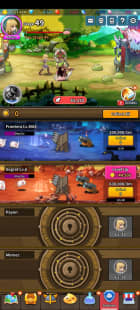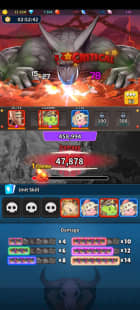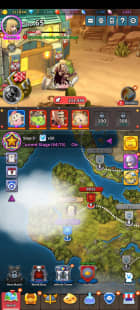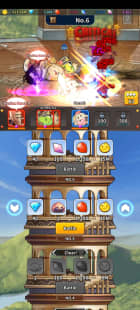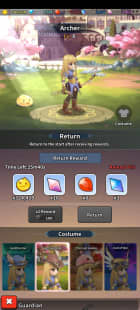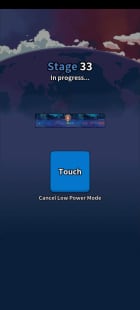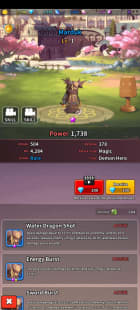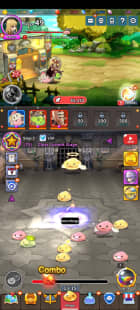 Resources
Main
Shared by others