graphics
Brand

Guilty Gear
music artist

Matsumae Manami
camera

side
perspective

2.5d / mixed
Theme

fantasy
graphic style

2d outlined vector
show more
RPG
pre-battle setting

simple
max game speed

2.5
team size

7
show more
monetization
ads amount

many ads
show more
controls
orientation

horizontal
show more
Description
Raid the Dungeon is an interesting 2d, side-scrolling fully-automated idle RPG with linear progress & gacha elements. If you like big swords, giant monsters, and huge numbers, this game might be worth checking out.
You'll see some bold, distinctive style from the first screens. There are thick black outlines, a limited number of vibrant colors, and chibi-like characters. Yet, the most conspicuous visual feature is the "epicness factor". You can wield weapons that easily grow larger than your body, and armors/harts also look buffed to the extreme. Monsters are even more impressive - you can forget about packs of jellies, rats, small spiders, or moderately dangerous orcs. Enemies are enormous, scary, they came in large numbers - and usually also die in huge numbers. It's similar for all the visual effects - skills, beams, and explosions can take an entire screen, overlapping one on top of another, creating some impressive scenes. It's worth noting that while most of this is purely 2D, environments are partly 3d, offering an intriguing, unlikely depth impression. Also, during your explorations/grinding, it's worth turning on sound, as catchy BGMs are prepared by the renowned composer.
At the core, the gameplay is about side-scrolling battles where you defeat waves of enemies by just tapping attack & skills. That could be easily automated, and automation features are highly convenient here. You can auto-advance or auto-repeat stage, auto-drop/disenchant useless gear or even enable a battery-saver that prevents screen burnout. This could also be sped-up - and even if you close the game, another type of idle earnings will wait for you.
Aside from "adventure", there are several other modes, as usually - PvP ones & various challenges, to farm some valuable items/currencies. Those resources are necessary to become stronger, and the system is far more complex than leveling up. You can get gear from various places - and it's not just boring rare/epic stuff. Legendary is just one of the lowest tiers here - as you can find holy/infernal/eternal stuff. Then, there are sets, upgrades, enchants, charms, gem embedding. Then, similarly complex systems exist for "companions" - a team of giant creatures fighting on your side. The skill system lets you customize your playstyle further, and the relic system enables you to spend various resources for powerful permanent boosts. There are even mount system ranging from horses through scary monsters to riding giant rubber ducks.
The game is free, and, fortunately, it won't show any ads without consent (although some can be viewed for rewards). Instead, there's a premium subscription, a huge in-game shop, and even a VIP system encouraging spending.
Last update: 27 Oct 2022 06:10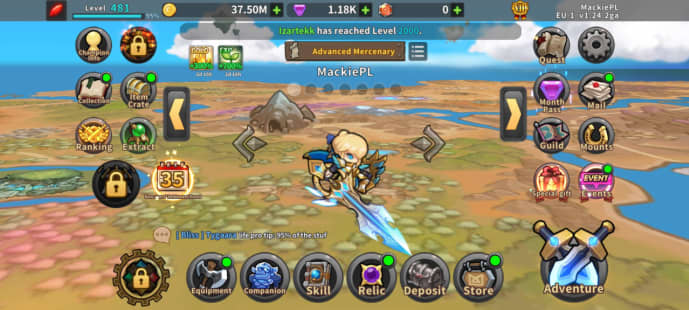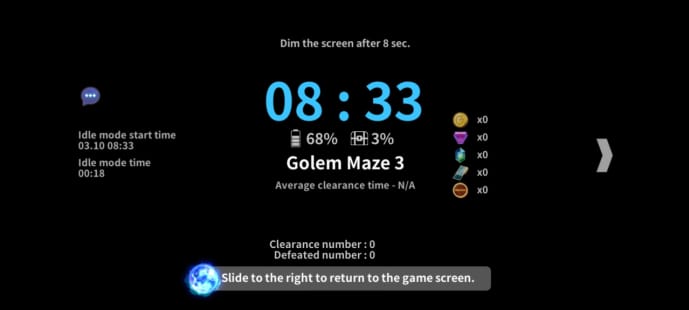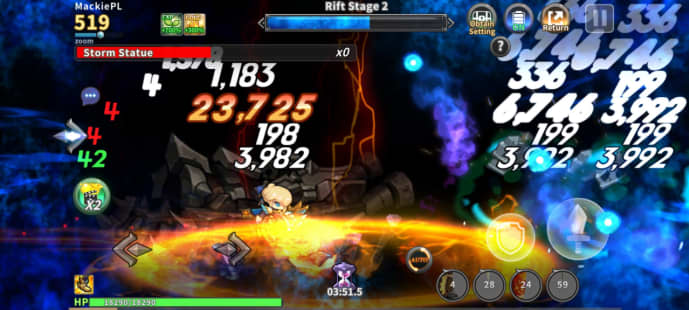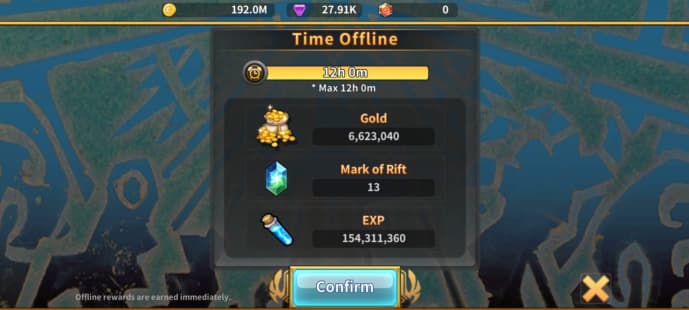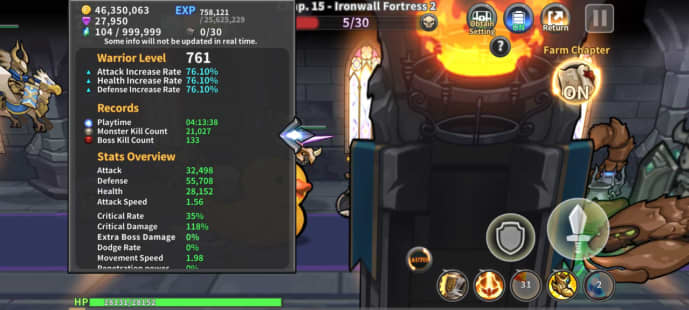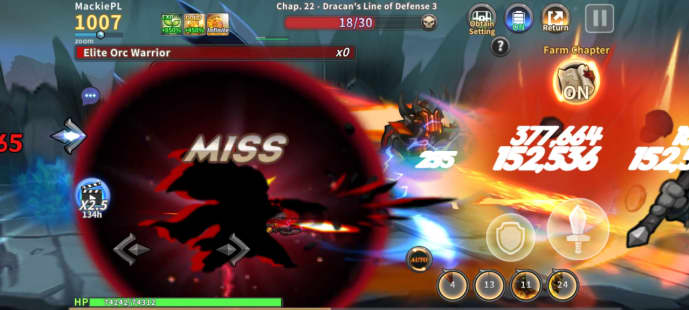 Resources
Main
Shared by others