Run-or-shoot
Continous journey
movement/map type

all directions
path choices
show more
monetization
gacha / chests
ads amount

little ads
show more
graphics
Theme

fantasy
camera

fixed camera (perspective)
show more
gameplay
online events
online leaderboard
show more
Roguelike
No of heroes

10
show more
details
release date

28 Jun 2021
show more
camera
fixed camera (perspective)
Description
Rogue Land is interesting run-or-shoot 3d mobile game. If you like this type of control but are tired of the simplicity of levels design, this title might hit the spot.
The theme and graphics style is nothing new here - just fantasy in stylized 3d is probably the most common combination. Yet, here it's used to create continuous, seamless adventure in rich, exciting maps. Some encounters occur in a temporarily restricted arena, but as enemies get defeated - you're free to explore. Sometimes you can take an alternative path, climb a hill, search for chests in a forest or run over rooftops. You can even destroy parts of the environment, like bushes or clay pots. When you add a bit of "little planet" effect and dynamic camera, the adventure becomes an enjoyable experience.
Other elements just fit the scene. Characters are well-thought and seem taken from a fairy tale, less generic than in most similar titles. The monsters, from tiny kittens to giant dragons - fits as well as SFX with explosions and arrows everywhere.
Fights themselves are what you've used to see in run-or-shoot games, with a little more focus on clearly marking incoming danger. One of few innovations is the weapons range - and how it's used. Instead of blindly shooting towards an enemy, you can sometimes carefully approach & attack them from a distance. Another nice feature is that enemies could sometimes change the environment, temporarily restricting your movement.
Battle preparations look typical at first sight. Hero shards, unlocking new heroes, getting equipment for them. The nice thing is that all of this is bound with random skills pool. Wielding a sword, you'll get different skills than when throwing bombs, and heroes got their own abilities too. Aside from adventure stages, you can also play one of the bonus/event rounds appearing on the map. They might be hard to beat but offer unique rewards, and sometimes they can be entered using hero/equip preset.
In terms of monetization, Rogue Land isn't too greedy. You won't see tons of ads here, and no gacha will try to make you spend a fortune. Instead, you can just purchase some premium currency or get an inexpensive gear pack.
Last update: 11 Aug 2022 07:08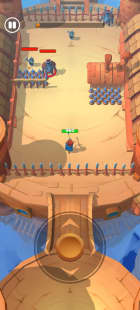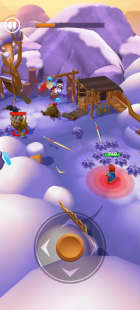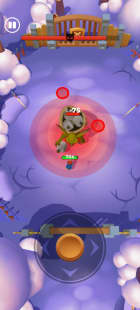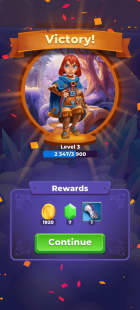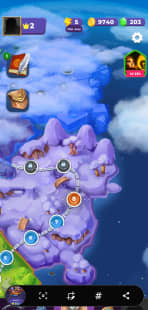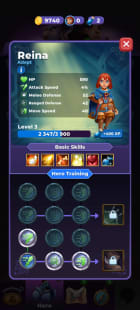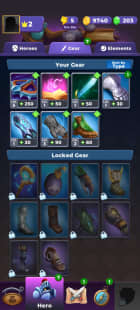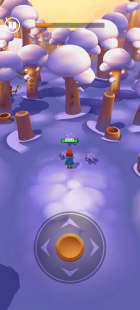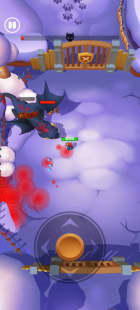 Resources
Main
Shared by others