discontinued
details
Current version

0.3.88
Contant rating

EVERYONE 10+
show more
technical
Delayed resource download
show more
social
play with friends
obtainable emoji
manual emoji
in-game text chat
show more
graphics
camera

fixed camera (perspective)
show more
permissions
run at startup
full network access
show more
monetization
ads amount

no ads
show more
Card
match type

real-time matches
show more
Delayed resource download
camera
fixed camera (perspective)
Description
Runeverse is a promising mobile Card Dueling game. With the PC version also available, you might feel a familiar Hearthstone vibe here, considering heavily stylized fantasy illustrations or logo design. The most apparent difference from Blizzard's hit is the fully 3d perspective. This affects all the visual aspects of the play.
Screen Orientation is still horizontal, but instead of 2 horizontal lines of cards facing each other, Runeverse lets you place 3D versions of creatures on board. It's interesting to see how flat card images look in the third dimension, even though the models are not highly detailed. They are also animated to some extent. There are several 3D board settings and 3d heroes on each side; however, they do not seem to play an important role. Unfortunately, UI looks pretty tiny on mobiles, fit instead for tablets or PC.
When it comes to gameplay, there's a standard card duel setting - two players facing each other, drawing cards each turn. Both start with 1 rechargeable mana crystal, which increases gradually, allowing to play more powerful cards. The unusual thing is that turns are split into phases. After you select creatures for the attack, your enemy gets a chance to choose a defender for each attacker or even cast a special "ambush" spell mid-attack. Additionally, as the game title may suggest, runes are a vital part of your deck. They are played into separate slots, got passive effects, and disappear after being fired several times. Game developers promise to deliver more tactical gameplay and less randomness than other card titles. It really seems that Runeverse is lacking powerful, game-changing cards based on random factors.
Outside the match, this game doesn't require you to spend months to get playable decks. Not only are you're offered several premade sets from the start, but most of the cards are already unlocked! There's the freedom to build your dream deck & experiment with strategies from the first day with only a few unique cards left to discover.
Given the above, the game is really F2P - friendly. Even though there is a premium currency, its use is limited, and it's obtainable by playing, so no money is required to enjoy the game. Also, there are no ads to interrupt your game experience.
Last update: 16 Jun 2022 08:06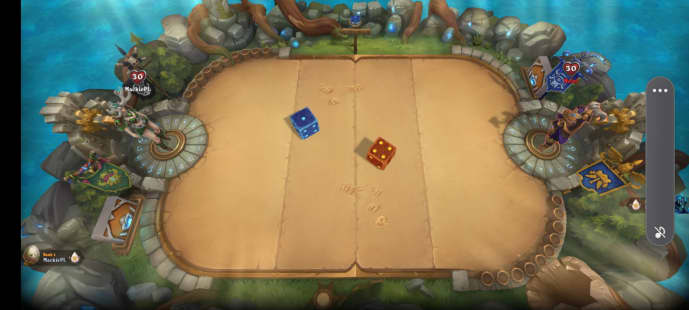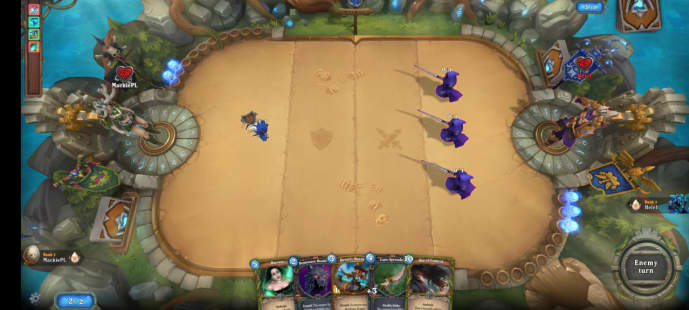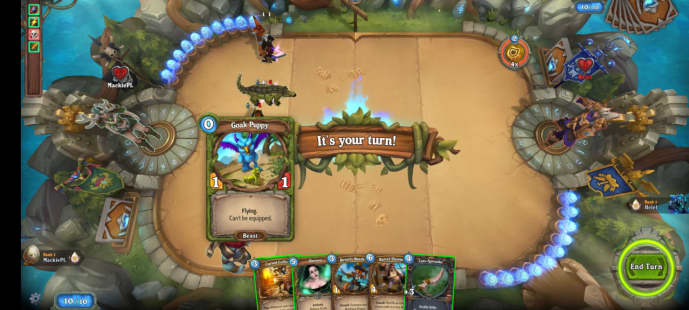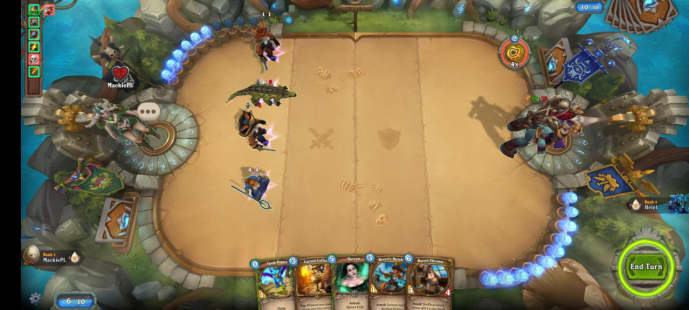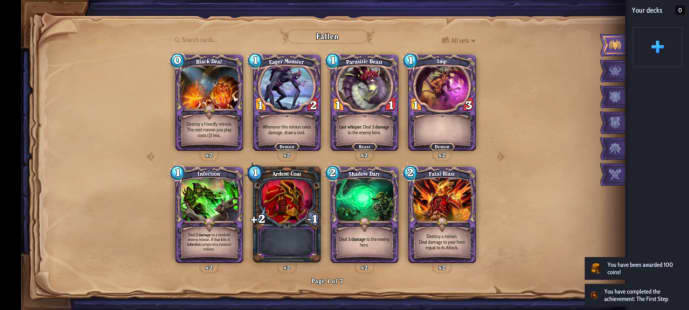 Resources
Main
Shared by others