monetization
ads amount

little ads
reward ads
premium currency
show more
graphics
camera

top-down
perspective

2d
graphic style

other
Theme

other
show more
controls
orientation

horizontal
Controller support
IO games
customization aspects

2
multiple maps
show more
gameplay
playable offline
show more
Description
Slither is one of the most popular IO games ever. It's based on the popular Snake black-and-white game from old Nokia phones. The main difference is that instead of avoiding hitting your tail, enemies' tails are the problem.
The game is open about 2 available modes - offline and online. The first will run more smoothly due to no lags (and won't consume data), while the latter lets you enjoy real-player competition.
The graphics are as simple as they may be - plain board, scattered glowing dots (small and big, moving or static - still dots), and simple 2d snakes. While there aren't too many cool skins, the existing ones are all free, and you can customize your snake's color segment-by-segment.
After being killed, you might be forced to watch an ad, but there's a way to pay for an ad-free version.
Last update: 13 Aug 2022 12:08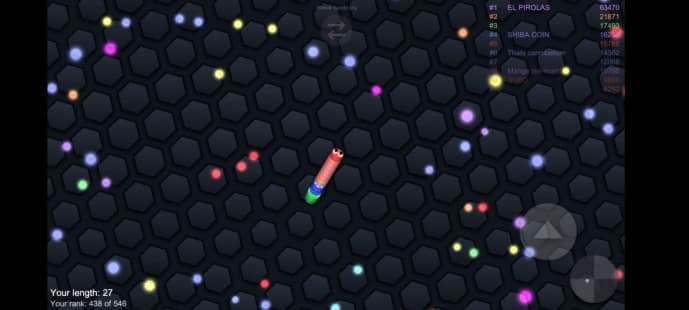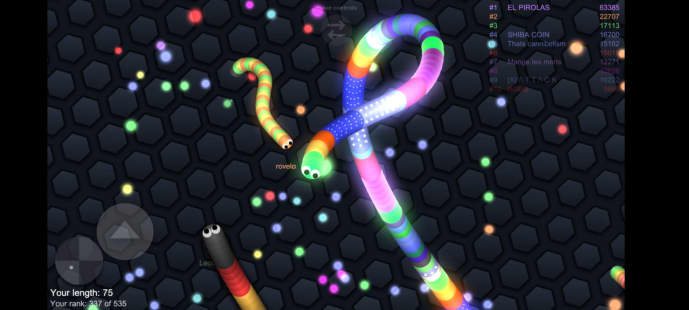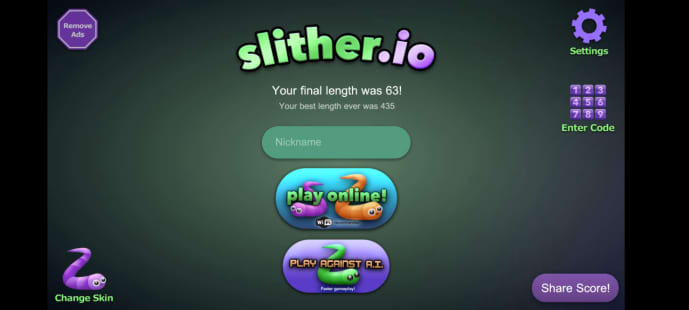 Resources
Main
Shared by others