graphics
Theme

sports
camera

fixed camera (perspective)
show more
Idle
worlds available

6
max offline time (default)

2
currencies

2
collection system
observation bonus
show more
monetization
ads amount

tons of ads
gacha / chests
show more
details
release date

11 Aug 2020
Permissions count

7
show more
camera
fixed camera (perspective)
max offline time (default)
Description
Idle SPorts City Tycoon is a sports-themed property management game. It's based on a theme-park pattern, where the constant flow of money is generated by guests attracted to your park.
The graphics are typically blocky, low-poly 3d, with square-headed characters and cell-shading touch. Everything there looks colorful, vivid, and consistent, including special effects, quality UI art, and emojis used by guests. Stadiums will change looks based on upgrade levels, and you can see every customer watching matches from the stands. Even some minor animations are nicely done, so it's sometimes fun to just zoom in and watch those little, blocky athletes running around.
The base gameplay is well-known in the subgenre. You need to build a stadium, upgrade it, add seats or increase queue length. This will earn you the money required for more upgrades or more stadiums with different sports. With tons of money, you'll be able to go to a new environment, build a new property, and access new stadium types. To make things more interesting, "Walt" will appear, hiding somewhere from time to time. If you manage to find him, you'll get cards of imaginary athletes from different countries.
You'll soon learn that the best way to earn money turns out to be actively watching ads. There's a VIP boat waiting at the bay almost all the time, offering loads of cash for a single video. Some rewards you can get for free, like activating events with earning multipliers. Still, most of them require real-life money purchases or ad watching.
Last update: game added to overtap: 22 Oct 2021 19:10
No updates seen yet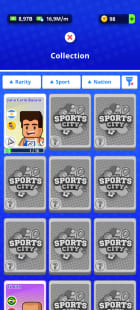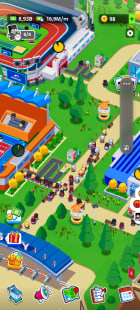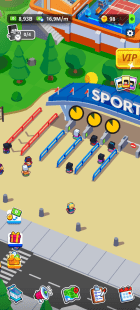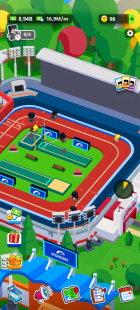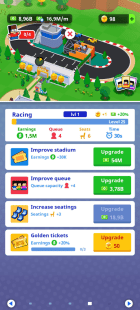 Resources
Shared by others