Tower Defense
continous defense
tower types

66
show more
Tower Defense, Strategy
autoplay

feature-limited
graphics
Theme

fantasy
graphic style

2d outlined vector
show more
gameplay
playable offline
online (PVP)
online (co-op/PVE)
PVP focused
show more
social
play with friends
show more
technical
sign in methods (Android)

Google, Guest / none, Facebook
show more
Description
Summoner's Greed is a unique tower defense game with continuous progress & gacha mechanics.
Visually, the game revolves around cute defending monsters, cute enemies - and a cute summoner character. Most of your heroes look like some kind of pets - even with angry faces, fangs, and horns. You'll probably want to call them a "good boy" after each cleared wave. Even most powerful, humanoid-like/demon allies are rather adorable than scary - without being childish. At the same time, enemies look perfectly, charmingly dumb - just as you might expect from orcs running mindlessly into your defenses. Also, both defenders and attackers can be found in a handy collection - with short descriptions actually worth reading.
Aside from monsters, most of the time, you'll be seeing simple & static yet pretty backgrounds filling your screen. Also, UI seems unique & pleasant to use without cluttering the scene too much.
The gameplay is relatively simple - you're given 9 free places in a 3x3 layout, plus some (temporary) obstacles between. To stop enemies from stealing your treasure, you'll need to put summoned monsters into those slots... and it can be done only once per run. That means - after filling all free spaces, (almost) all you can do is sit & watch, hoping for the best. Well, you can also upgrade those creatures with gold - the idle money - so it makes this game a double-idle title. There are also 3 elemental spells you could try to turn the tide in your favor. That can be useful, especially during boss fights - where powerful enemies with special abilities will try to break through along with their minions.
In the long run, you can do many things to get stronger. The first one is obviously summoning. You can hope for better allies with rare currencies, but even obtaining the duplicates allows you to rank-up existing minions. Getting an extensive collection is essential, as it'll give you flexibility in designing your layout. All towers come with special abilities - stuns, AoE attack, DoT, and there are even non-attacking totems boosting nearby allies. There are also charm and evolutions systems - allowing you to further grow your team (and make progress even more interesting). Add multiple types of runs/challenges for various currencies and time-limited events to get a whole picture - a game that can be enjoyed for a pretty long time.
Luckily, Summoner's Greed won't bother you with too many annoying ads - there's just a cure "monitor" guy coming from time to time with a polite offer. As always, you can speed up the progress with one of the purchases from IAS.
Last update: game added to overtap: 1 Nov 2022 21:11
No updates seen yet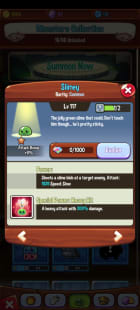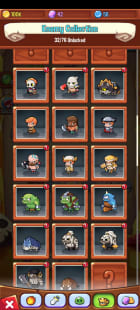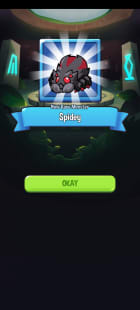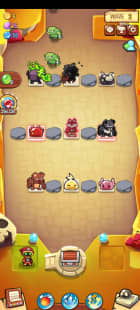 Resources
Main
Shared by others