graphics
Theme

farm
camera

fixed camera (perspective)
graphic style

stylized
show more
gameplay
online (co-op/PVE)
story rich
online leaderboard
show more
controls
orientation

horizontal
social
in-game text chat
guilds
play with friends
show more
monetization
ads amount

little ads
show more
technical
graphics quality selection
show more
graphics quality selection
Description
Sunrise Village is a casual adventure mobile game with farm simulation elements. That means you'll be able to follow the story, complete various tasks, wait for energy - and grow some crops in the meantime.
This game is developed and published by a large, professional company - and it shows, especially in graphics quality. There's an immersive, fully 3d environment you can explore - and even smoothly zoom. From afar, those landscapes look like they're painted on canvas, but at the same time, you can closely see a chest hidden between a few small bushes. Almost all elements are shown using these high-quality 3d graphics - items, buildings, characters. You can even see from a distance when there's a feed put for your animals or order cards are placed on the board. 2d is only used for UI - and resources put in makers slots - and it's also refined and polished.
The game - as it was said - is split into 2 intertwining parts - farming and exploring. The farming part is pretty simple - you just get several farm plots, and for a few coins, you can plant some plants - and harvest in a few minutes. Similarly, when you have an animal, you need to put the feed in a feeder, wait and collect milk or eggs. Eventually, you'll be able to build production structures, turning plain resources into more valuable things. That could be useful, as one of the best ways to progress is to fulfill orders - delivering specific items. It's worth noting that most operations can be performed with very smooth controls - drag & drop or tap & hold.
To advance the story, you'll need to leave the village and embark on an adventure. It'll mostly mean clearing paths, removing rocks and trees, gathering resources in the meantime. Sometimes, you'll need to repair something or complete a small quest - with items found around or made at the village. What's more, every new world will come with its own set of challenges, and there's also a collection system.
As you progress in story/levels, you'll unlock new features - including clans, with a periodical co-op challenge system. There's also an NPC friendship system and notable events held from time to time.
The game - despite its quality - is free, without DLC or other limitations. You can watch ads fr some rewards, but it's pretty limited and won't waste too much of your time. The primary way of monetization seems to be in-game purchases & premium currency - especially those spent on regaining energy.
Last update: 26 Aug 2022 21:08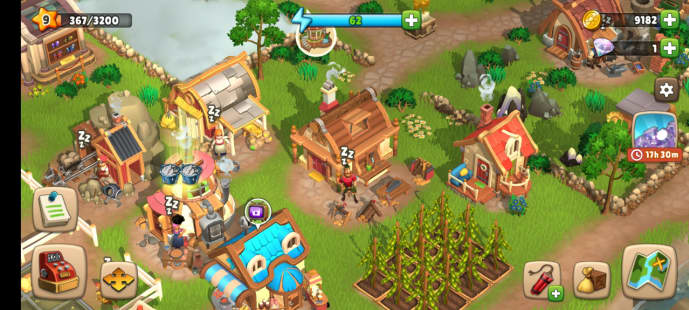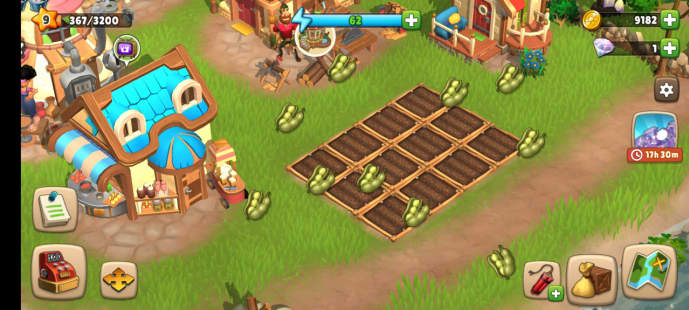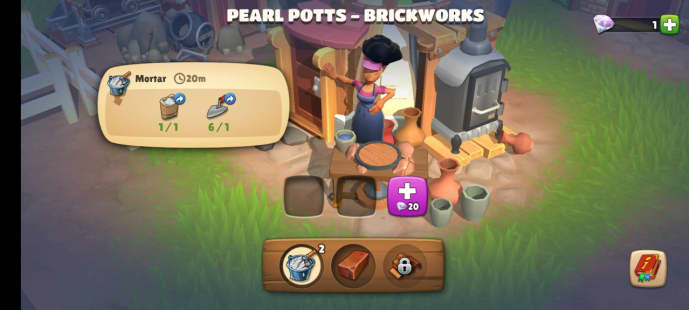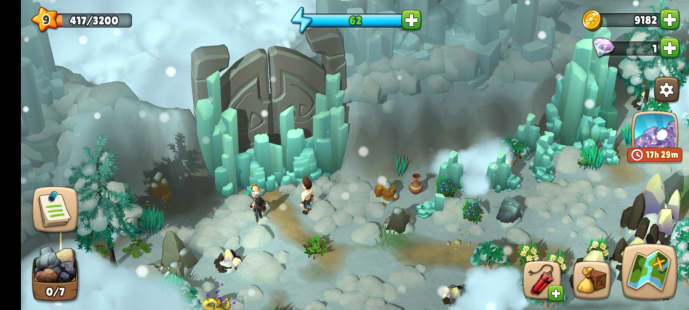 Resources
Main
Shared by others