graphics
Theme

cats
camera

fixed camera (perspective)
show more
technical
sign in methods (Android)

Google, Facebook, Guest / none
FPS selection
show more
social
manual emoji
friend list
show more
gameplay
PVP focused
online (PVP)
show more
controls
orientation

horizontal
show more
Shooter
roguelike
show more
monetization
ads amount

little ads
show more
sign in methods (Android)
Google, Facebook, Guest / none
Description
Super Cats is an interesting mobile cat-themed action/PvP game. While some might see it ass (too) heavily inspired by Brawl stars, this game set an ambitious goal of combining multiple genres - including Archero-like and even MOBA.
One of the most distinctive features of this game is the unique theme - fighting cats. Developers managed to come up with quite an impressive hero rooster, using nothing but felines. There's a Rambo-cat, agent-cat, sniper-cat, ninja-cat, and even cat-girl with her own gorilla. What's more, all of them got skins - often even more amazing. Most people will probably be able to find a character from their favorite game/anime/movie put here in the fighting cat version.
The graphics itself is fully 3d, heavily stylized, and colorful. Cat models are not terribly detailed, but they wouldn't be visible anyway during intense fights. There's also lovely, cheerful music in the background, but no voice-acting for the heroes. The UI is clean & readable, resembling those from MOBA shooters.
The gameplay of Super Cats is split into 2 main parts - Adventure and Arena. The first one is somehow innovative - it plays like an Archero clone, with controls of MOBA shooter and vertical progress. You will be getting new levels & skills in every stage - and those stages will ultimately unlock new modes & characters. Resources you'll earn there can be spent on upgrading heroes - or buying well-known random perk levels.
The arena offers several modes - including true 3v3 MOBA. You'll start at 2 sides of the map, with 1 base and 2 towers for each team and neutral mobs& boss in the middle. Even though round can take only 1-5 minutes, that's a pretty unique addition to the MOBA shooter title. There are also more usual arenas, like gem grab, battle royale, or star hunt.
The main goal outside the matches would be getting all the cats, their shards to upgrade, and special skills when they are unlocked. Then, aside from skins, you can compete on leaderboards or get resources from daily arena quests.
Unsurprisingly, the game offers tons of deals to progress faster - gold, gems, hero chests, and skins. Alternatively, you can purchase a monthly subscription or premium battle pass.
Last update: 12 Aug 2022 21:08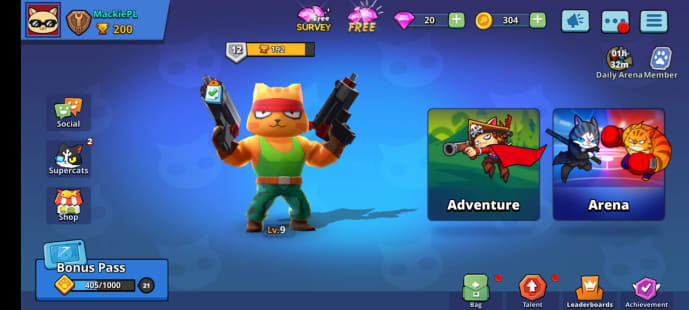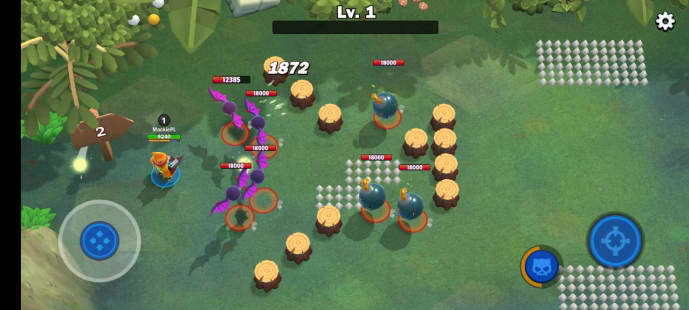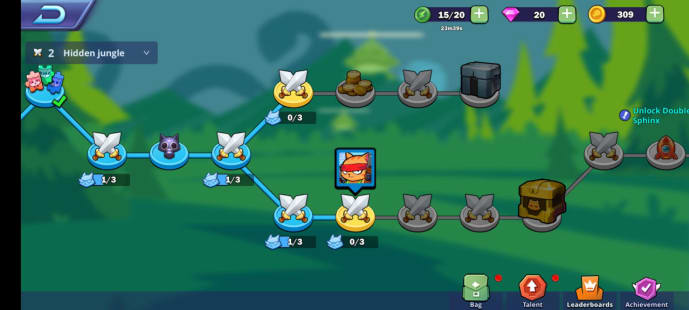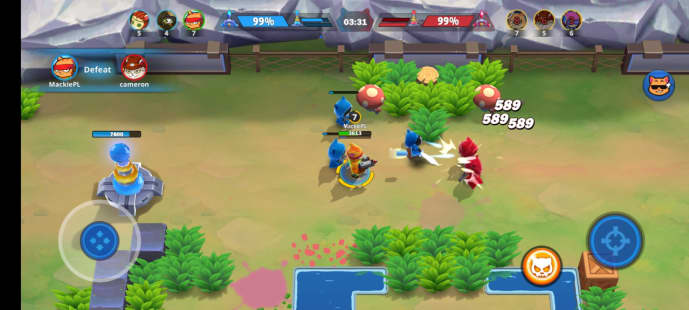 Resources
Main
Shared by others