MOBA shooter
PvE modes

2
modes

battle royale, gem grab, kill to win (collect stars), kill to win (deathmatch), ball
PvP modes

5
show more
graphics
Theme

military
camera

fixed camera (perspective)
show more
monetization
ads amount

tons of ads
chest opening waiting period
pay to remove ads
energy / keys system
show more
gameplay
online events
leagues
show more
camera
fixed camera (perspective)
chest opening waiting period
Description
Tanks a Lot is a military-themed, stylized, fast-paced Multiplayer Online Battle Arena Shooter. While the genre is heavily exploited after the success of Brawl Stars, the game by polish developers managed to mix it with some unlikely features.
Traditionally MOBA (and MOBA Shooters) revolve around a variety of heroes. Here the heroes are just one of the parts - along with tank gun and body - that you can combine and bring into battle. Split into 3 offensive groups and rarity grades, they provide some extra diversity.
Overall, the game aesthetics mix 3D, heavily stylized scenes with 2d animated heroes. Also, SFX is what you might expect from tanks battle, with plenty of smooth explosions.
Gameplay is pretty standard for the MOBA Shooter genre - 3v3 fights, respawn on sides of the map, and well-known modes - TDM, star hunt, or resource collecting. There are also PvE modes - you can fight with strong "alien" bosses to get some special perks.
Unlike most similar titles, Tanks a Lot is split into leagues, strictly limiting your access to powerful elements, emphasizing progress rather than competitiveness. There are also many events requiring to play in a specific mode or perform particular actions. One worth mentioning is a separate board with its own energy system that you need to gradually clear to find chests.
Unfortunately, it might be hard to fully enjoy the game without watching a massive number of ads. Even after receiving a hard-earned chest, or season reward, you are sometimes forced to watch an ad to receive it.
Last update: 13 Aug 2022 14:08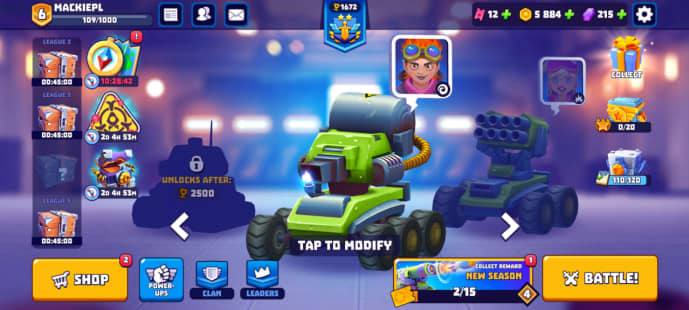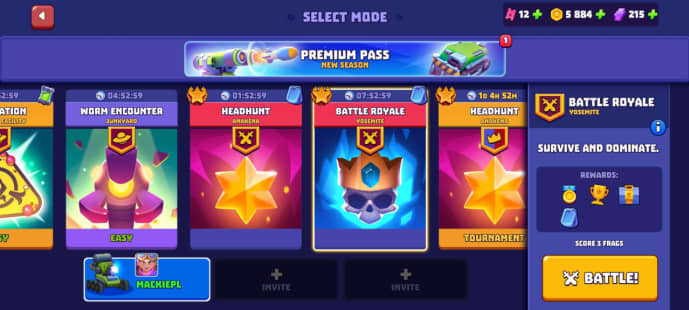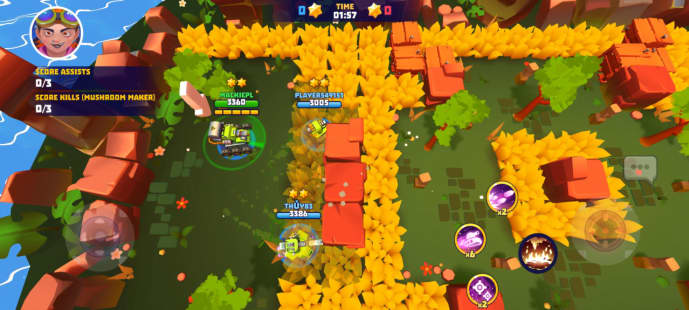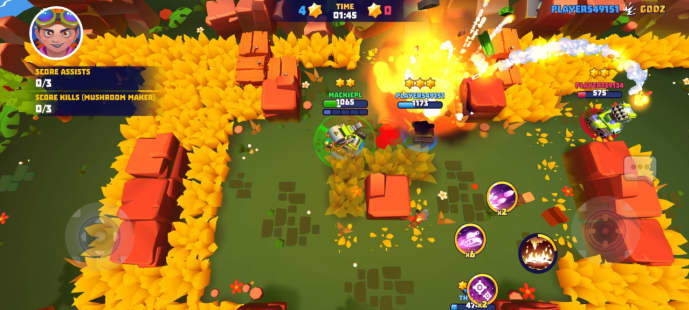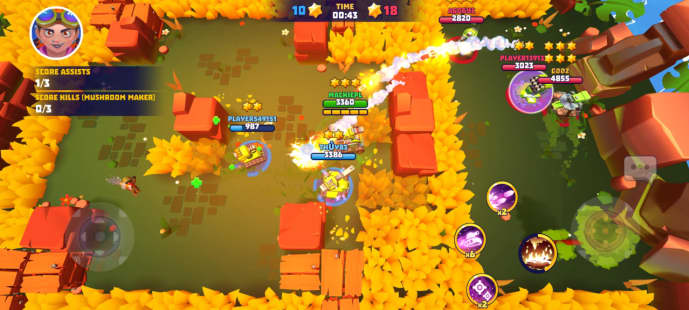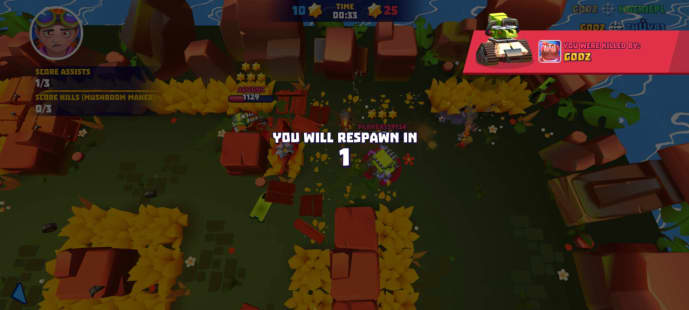 Resources
Main
Shared by others