Run-or-shoot
transform system
show more
graphics
Theme

science fantasy
camera

fixed camera (perspective)
graphic style

stylized
show more
Casual RPG
permanent upgrade system

deck system
show more
monetization
ads amount

many ads
gacha / chests
show more
technical
graphics quality selection
show more
Roguelike
No of heroes

8
show more
details
release date

17 Sep 2020
show more
gameplay
online leaderboard
show more
camera
fixed camera (perspective)
graphics quality selection
Description
Tanks vs. Bugs is a run-or-shoot / casual roguelike shooter set in the science/fantasy world. While the genre selection isn't terribly innovative, this title introduced a bunch of features rarely seen in this type of game.
The first thing you'll probably notice is not very realistic, heavily stylized graphics. Tanks seem tiny and cute, with round shapes and short barrels. Their 3d morels aren't too detailed - but instead, they're animated with some organic-like movements, making them even cuter. When it comes to enemies - expect much more than just bugs. You'll be fighting with crazy plants, wild animals, and many more - all colorful, expressive, and nicely animated. Low-poly, stylized surroundings fit this perfectly, and the perspective camera makes fights more immersive. It's worth adding that coins and power-ups scattered after defeating enemies are third-dimensional, too - completing the scene rather than just lying there.
The core gameplay might look just like every Archero clone at first sight. You're thrown at the bottom of a rectangular arena, enemies appear, you shoot them or run alternately until the board is clear, and then you can go further. From time to time, you'll be able to select from 3 random skills - but there's where the game deviates from the usual path. Abilities available in this run are placed on a hexagonal board, and enabling specific pattern there unlocks special power-up. The boss at the end of a run isn't surprising at all. Yet, you can also become one for a while - your tank can be temporarily transformed into a mighty robot when the special bar is full.
Compared to similar titles, Tanks vs. Bugs seem to put less emphasis on roguelike progress and more on off-match RPG-like upgrades. There's a well-known RPG pattern - to upgrade a tank, you need to equip 6 specific items into 6 slots and then upgrade - consuming all those gears. What's more, there are 8 tanks to discover, and even after unlocking - you'll be able to get more shards & upgrade their star rating. Plus, there's a special "enhance" upgrade for each machine. If that wasn't enough progress, then - instead of standard random permanent upgrades - you'll be completing "deck" - picked set of upgradable power-ups.
Aside from the campaign (looking rather like linear RPG than roguelike), there are several challenges for some extra fun & prizes. That includes "tournament" - a time-limited contest where you'll be trying to survive longer than others, competing on the leaderboard.
This genre gives plenty of occasions to show players some ads - and Tanks vs. Bugs used most of them. Alternatively, you can purchase some gacha chests, premium currency, or one of the "VIP" grades.
Last update: 12 Aug 2022 10:08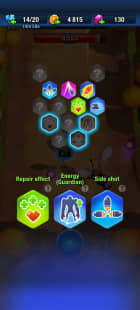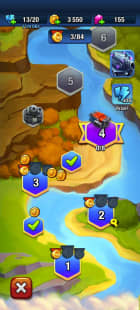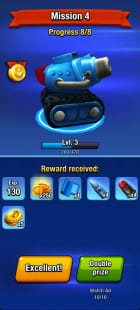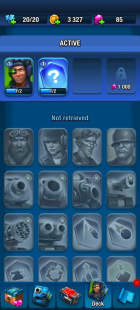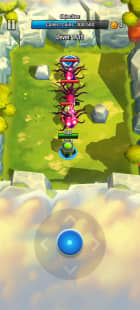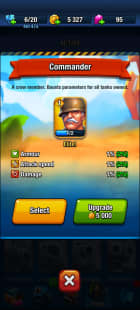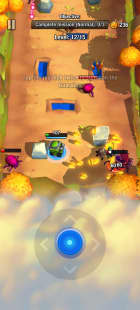 Resources
Main
Shared by others