RPG
autoplay

premium only
battle mechanics

defense
show more
graphics
Theme

fantasy
camera

side
graphic style

outlines simple vector / doodle
show more
controls
orientation

horizontal
show more
monetization
ads amount

tons of ads
gacha / chests
show more
social
clan wars
in-game text chat
show more
Idle
currencies

9
show more
graphic style
outlines simple vector / doodle
Description
Towerlands is a free mobile Idle Defense game with "Movable tower" mechanics. Somehow similar to traditional "Tower defense", things here get more straightforward. All your towers are stacked on one side, and enemies are approaching from another.
Graphics of Towerlands are a definitely distinctive feature. Limited colors and prominent outlines might not be that rare, but the stroke style is. The faces of most characters are composed of 2 dots and several lines - and other elements aren't much more detailed. They somehow look like doodles from textbooks - even though decent ones. Yet, when your tower grows in complexity, and tens of characters are fighting beneath - visual simplicity definitely isn't an issue.
This unusual style is used in battle, map, town, UI - almost all places. Some online/multiplayer game features like clans use simplified, modern elements without outlines, which can be distracting.
The core gameplay revolves around setting up your tower and defending against waves of monsters. The first part is mainly about buying and leveling up new units. There are several types of them - summoners, archers, and mages. The first ones play an important role in stopping enemies before they get too close; the latter deal damage (or apply statuses). Aside from units, there are several unique spots to fill - top of the tower, front spot, or additional mini-towers. Getting more places comes kind of naturally - after passing each level, you can upgrade your vehicle, and that eventually adds slots.
Battles themselves can be watched while idle, but you'll surely want to use some special skills - and that requires active play (or "autoplay" tokens).
Advancing to the following stages is the primary mode, but there's much more to the game than linear progress. You can quickly swipe to town, where you can earn and manage idle income, or upgrade other buildings, including artifact management one. This system allows using resources to craft powerful items to equip the statue - and gain perks dring tower fights.
For other battle challenges, you can always open the map. There' you'll be able to easily find something matching your tower level. Sometimes it'll be a settlement to provide bonus idle income, sometimes caravan or island with rare resources. Particular challenges allow using only selected types of units, giving special keys after victory. On top of that, you can play PvP or participate in special events.
Towerlands can be played for free, but you'll be given lots of opportunities to pay - or watch ads. From things like special offers, premium currency or resources, to stuff like autoplay tokens or increased speed time, you'll have to pay or watch. There's even a VIP-like system encouraging premium currency spending.
Last update: 15 Aug 2022 09:08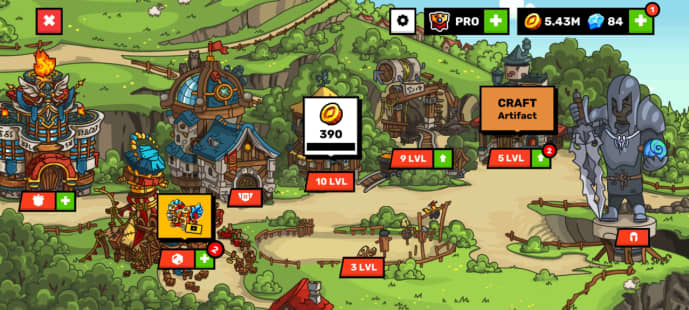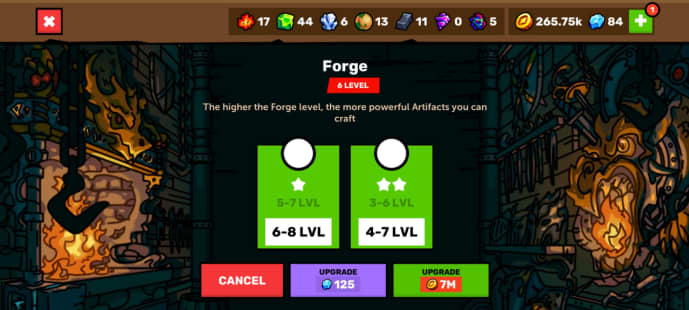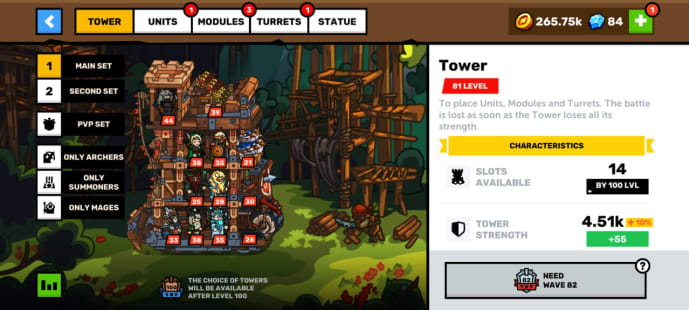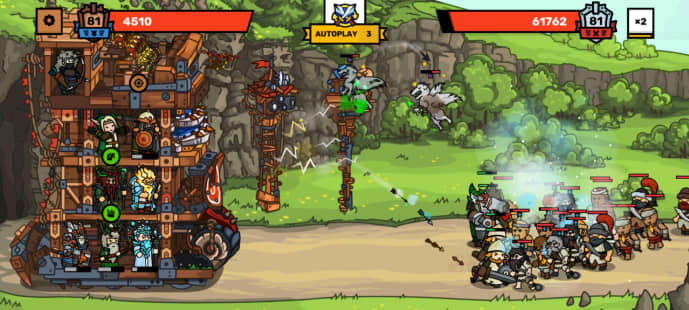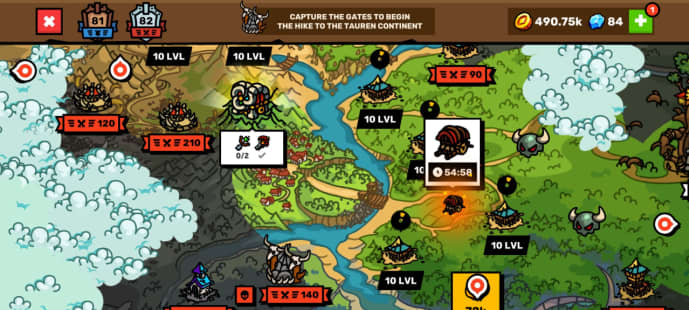 Resources
Main
Shared by others