Hero Collector
academy
show more
graphics
Theme

zombies
camera

fixed camera (perspective)
graphic style

stylized
voice acting
show more
RPG
team size

5
journey mode
send on mission
show more
controls
orientation

vertical
show more
details
release date

27 Sep 2021
show more
monetization
ads amount

no ads
show more
camera
fixed camera (perspective)
Description
Undead World Hero Survival, despite the name, isn't a survival-type game. It's a regular hero collector/gacha RPG set in a post-apocalyptic, zombie-infested world.
The game definitely stands out in terms of graphics. High-quality, cell-shaded characters are pleasant to watch, both on a dedicated screen and during fights with hordes of zombies. Every single of them comes with a background story, explaining how teens, teachers, or drug dealers ended up as zombie killers. You should easily find your favorite personality here, and voice acting makes this even easier.
Apart from 3d and 2d art of heroes, zombies are also impressive. When a typical battle starts, they begin to rise and spawn everywhere, running towards the team independently, differently according to the type. It's worth mentioning that game runs smoothly, even with tens of monsters visible at once.
Undead Word plays as standard Idle RPG - your team is constantly fighting undead hordes, earning money and resources over time. To push things forward and gain more, you need to play a stage, challenging group of zombies. Heroes will fight independently, waiting for just a single click to unleash ultimate skill - or you can opt-in for full auto.
The best way to strengthen your team is - as you might expect - getting more rare heroes or hero duplicates, usually with gacha. Matching characters can be ascended, increasing grade and max level. To earn gold for upgrades, weapons, or other valuable items, you can use one of many modes/features. There's a survival train, roguelike dungeon, tower with increasing difficulty, and "send for rewards" available - most features for this game type are covered. PVP matches are also an option, so you can challenge not only brainless zombie hordes. Also, you can join guilds and fight guild bosses, or use one of many utilities, like academy (adjusting characters' level with the best ones.
Undead World is playable for free, and you don't need to watch any ads. Yet, it's faster to progress with some real-money purchases - gems, gacha tickets, or premium hero pass.
Last update: 14 Aug 2022 05:08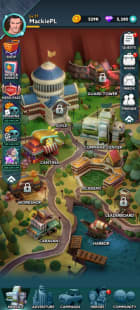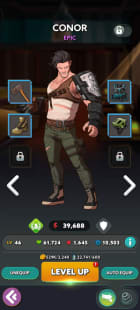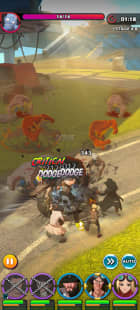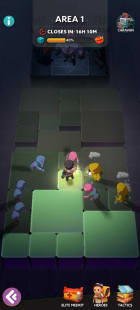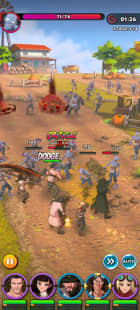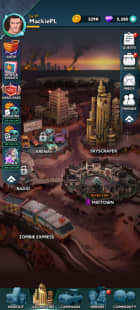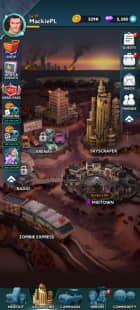 Resources
Main
Shared by others