graphics
Theme

WWI
graphic style

pixel art
show more
gameplay
bluetooth PVP
hot-seat PVP
playable offline
online leaderboard
show more
monetization
gacha / chests
forced ads
ads amount

little ads
show more
technical
AR support
show more
Description
War Troops 1917:Trench Warfare is a 2d pixel-art single-player strategy without gacha or tonnes of ads. The game is set in a rare theme - the first world war. This means - relying on sending lots of troops rather than advanced technology/machinery.
The first thing you'll probably notice here is distinctive pixel-art graphics with some extra old-school, rugged look. There's a limited amount of colors - and a limited number of details (like lack of faces), but it seems to perfectly match a conflict from one hundred years ago. The streets are dirty and patched, and soldiers die with a lot of blood - you can almost feel misery here. All the other elements, like menus, perfectly fill this specific pixel-art style.
The gameplay is simple - but somehow innovative - version of the side-viewed tower rush. You spawn one of the available types of units on your side and watch them rush the enemy base. The critical point here is the use of titular trenches - capturing them gives a significant advantage - and you control whether troops stay there or move on. Additionally - to prevent too much stalling in those holes - both you and the opponent can call artillery, air raid, etc., on the specific spot - but beware of friendly fire!
Instead of usual currency-based spawns, countdowns of each unit (greater for stronger ones) will be reset with each spawn. Those units will differ significantly in possibilities & usability - from standard soldiers with rifles, elites with grenades, to snipers, ones with a flamethrower, and even a tank! Moreover, on the battlefield, you'll see barbed wires and sometimes even enemy bunkers, requiring extra effort to pass through.
After the battle, you'll be given some gold that you can spend on upgrading your units - or unlocking new ones. There are also 3 consumables - purchasable with coins - you can use anytime to turn the tide.
War Troops 1917 will show you random ads after some matches - but it's not supper-annoying - and you can get a no-ad perk. Alternatively, there's always an option to get some gold for money and make your life easier.
Last update: game added to overtap: 17 Dec 2022 22:12
No updates seen yet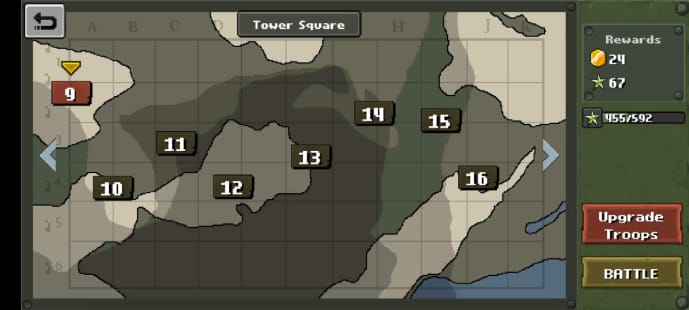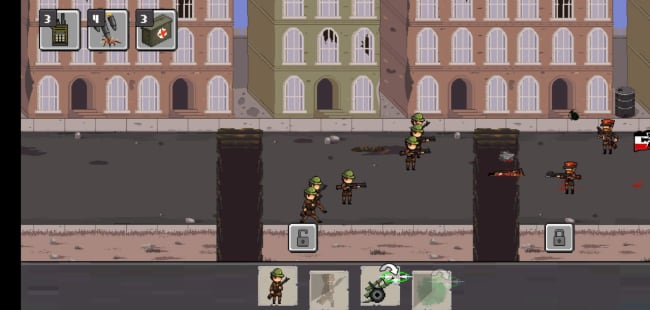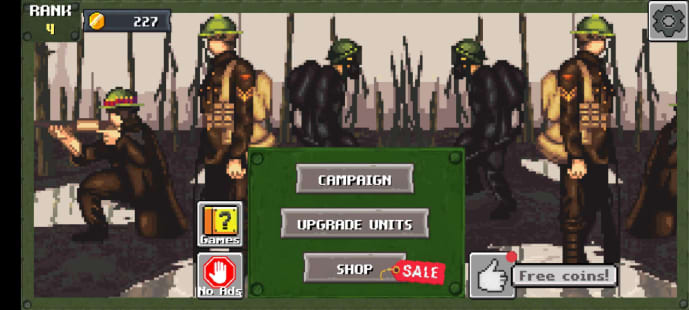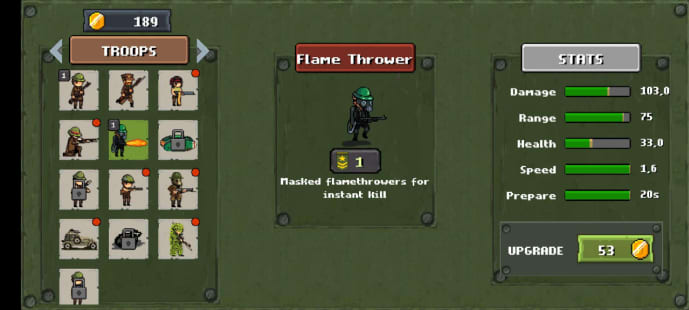 Resources
Shared by others