graphics
Theme

wild west
graphic style

stylized
show more
gameplay
online (co-op/PVE)
online events
walkable lobby
online (PVP)
online leaderboard
story rich
show more
social
pose/dance
friend list
play with friends
guilds
details
Minimum Android version

6
show more
technical
sign in methods (Android)

Google
show more
Description
Westland Survival is another "sandbox survival" title created (supposedly) with the help of original LDOE authors. This time, you'll be trying to survive as a cowboy, fighting with bandits and wild animals.
On the first look, this game might look similar to LDOE & similar titles - 3D perspective, the camera on top, even UI layout is identical. Yet, on second look, you might say it looks better than the original. Graphics is of high-quality, detailed, with finely-crafted textures. That goes for both wild animals on the empty prairie and crowded town with people, horses & buildings. The map looks beautiful & lively, so for a moment, you might think it's a real bird's view. All of this, together with an atmospheric soundtrack, really lets you immerse in this wild-west world.
The core gameplay is just like any LDOE clone. You got own property to build a home (ranch), a limited amount of equipment, and even less storage. You'll need to kill enemies (human-like and not), harvest, and search through maps to find essential resources. Then, you'll be able to craft some items, complete some buildings - or just eat & drink to not starve. Interestingly, there's a town you can always visit for some trade & quests - including main storyline ones. Aside from this, there's a standard map full of spots of various difficulty, player bases to raid, sometimes events. After some time, you'll be able to take on more distant, difficult areas using your horse - and there are occasional "bandit" raids coming for you. There's also a clan system with a gold mine for a bit of co-op play. Overall, the game is considered more F2P-friendly than LDOE, but some might say it's not challenging enough to survive there.
Westland Survival features an in-game shop and VIP subscription. To speed things up, you might want to watch an ad sometimes - but fortunately, it's not necessary.
Last update: 10 Aug 2022 22:08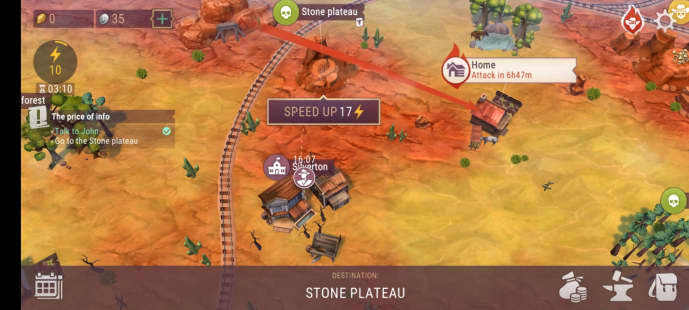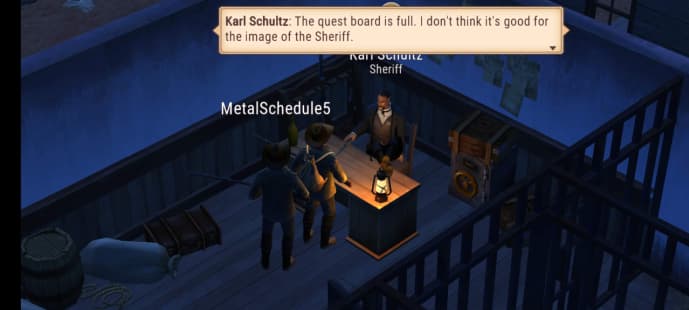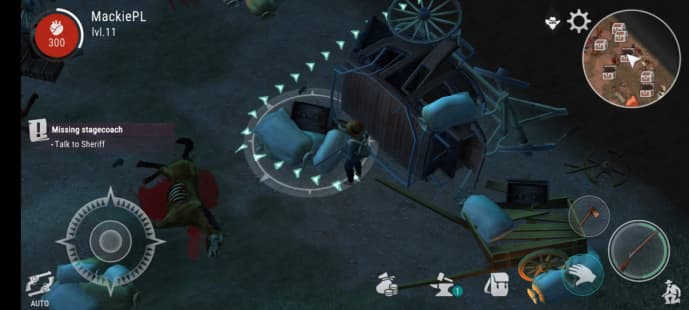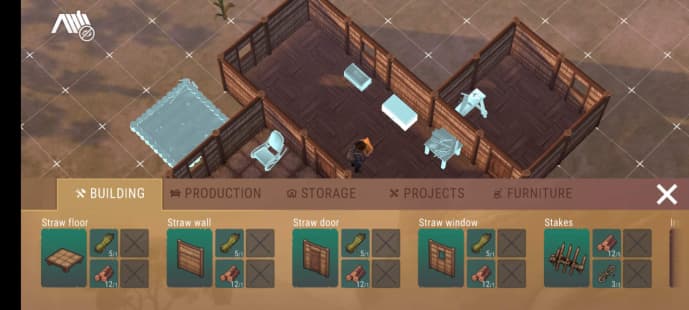 Resources
Main
Shared by others