MOBA
spells selected

2
modes

classic, ranked, ARAM
show more
graphics
voice languages

English, French, German, Korean, Polish, Italian, Portuguese, Russian, Spanish, Turkish, Japanese, Arabic
Theme

fantasy
show more
social
auto emoji/tag/taunt
pose/dance
in-game voice chat
show more
controls
Controller support
show more
monetization
gacha / chests
show more
technical
Delayed resource download
show more
details
release date

28 Mar 2021
show more
voice languages
English, French, German, Korean, Polish, Italian, Portuguese, Russian, Spanish, Turkish, Japanese, Arabic
Description
League of Legends: Wild Rift is log awaited mobile version of the most popular PC MOBA game (and one of the most popular PC titles overall). It appeared years after strong mobile competitors, trying to implement what worked for mobile, but making it a little more like original - and using well-known champions.
Mobile versions are naturally more restricted in terms of graphics. Still, Wild Rift displays characters and environment nearly as good as the "big" version. Consistent, stylized fantasy look with a bit of casual theme - both 3d and off-match 2d arts - puts the game ahead of competitors. There's also strong voice acting here, drawing the unique character of every hero, and the dialogues are recorded in many languages.
In terms of gameplay, there couldn't be any surprise. 2 bases, 3 main lanes, and 10 characters gathered in teams are fighting as usual. Mobs are continuously spawned, running toward towers you have to destroy to break the enemy's nexus. Where the game differs from most mobile MOBAs is the more strategic, less casual focus. Matches are more prolonged, taking even 20-25 minutes, even 2 times more than Android/iOS counterparts. Roles and lanes seem to be pointed & enforced from the beginning, in opposition to a more relaxed approach in other games. You need to go back to base to purchase items, and the "last hit" system requires you to pay attention even to single mob kills. With 2 spells per match, fair runes selection, and emphasis on wards, Wild Rift is one of the most strategic mobile MOBAs.
Surprisingly, the main game screen doesn't throw tens of offers at your face the moment you log in. There's no obtainable/purchasable advantage of any kind, so matches are fair no matter what amount of time or money you invest. There are several missions and events instead, so you can get some free currency, likely for new heroes or cosmetic purposes.
It's no surprise that Wild Rift won't bother you with any ads. Instead, you can spend several dollars to get a new skin (mostly taken from original LoL, with few exclusives), pose, or effect. Also, it would be strange if the game would miss the battle pass system with the premium version.
Last update: game added to overtap: 9 Oct 2021 21:10
No updates seen yet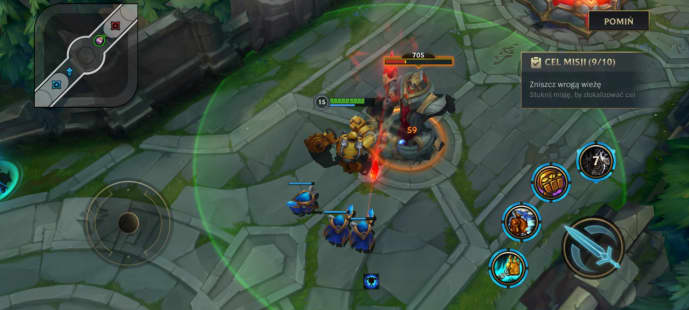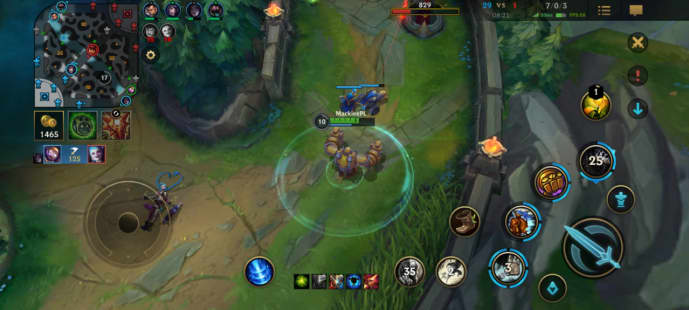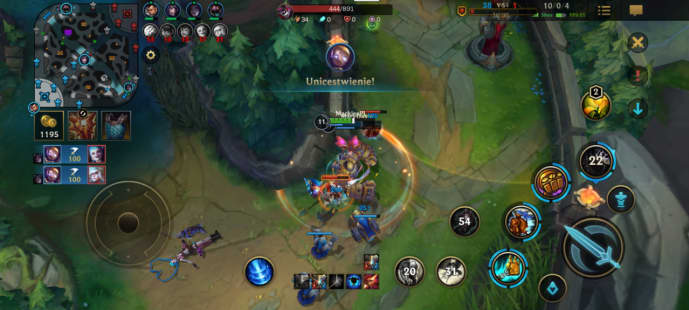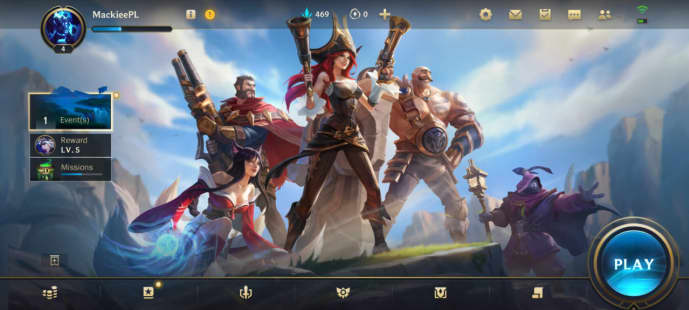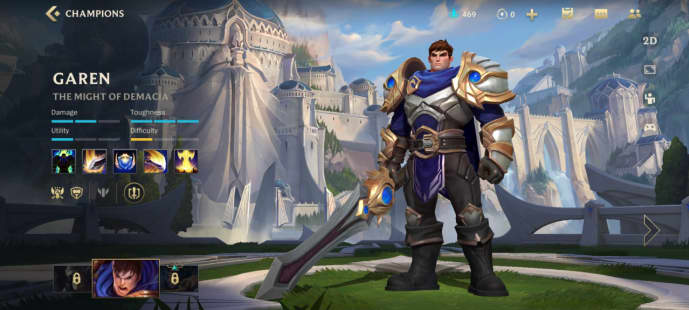 Resources
Main
Shared by others