World of War Machines (aka War Machine)
graphics
Theme

WWII
camera

isometric
show more
gameplay
PVP type

real-time PVP
bluetooth PVP
hot-seat PVP
show more
technical
AR support
FPS selection
sign in methods (Android)

Google, Facebook, Guest / none, Other account
show more
RTS
default builders

2
non-money resources no

3
show more
monetization
ads amount

little ads
show more
Description
World of War Machines (or "War Machine") is a war-themed mobile MMORTS with relatively standard features and terribly deceiving advertising.
Have you ever seen a game ad with soldiers, pretty girls, lots of action, and excellent graphics? There's a chance it was promoting this exact title - and the ad had absolutely nothing to do with actual gameplay. The developers/publishers went further than that - game listing in the market won't mention or show what it's about - just a bunch of generic WWII graphics. Even the title seems to try to make it look like a well-known tanks game.
The actual game is just plain old MMORTS, just like tens of others, themed using a rather popular theme. You build structures inside your base, focused on training & upgrading troops. Then, with a commander, you can leave the base to gather more resources, fight with other players, or team up.
Well, you can say that the developers tried to put some action in the game - or pretended to do this. There are several painfully-simple mini-games, like centering the crosshair on the flying enemy plane. There's no challenge in this - and little fun - it's just a different way of obtaining some standard resources.
On the bright side - the game doesn't look bad. It took the WWII theme seriously - you'll begin with commander selection - and aside from photorealistic images, there's a vital side choice - USA, ZSRR, or nazis. It'll determine not only the visuals of the base but also available units - expect some accurate, historical models, obviously without actual battle performance.
World of War Machines has some videos to watch, but mainly, it'll try to make you spend money. The MMORTS concept, lots of store offers, commander gacha, and even a VIP system - expect it all.
Last update: game added to overtap: 18 Dec 2022 17:12
No updates seen yet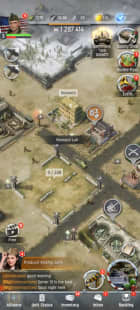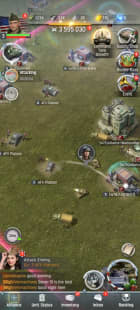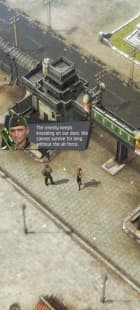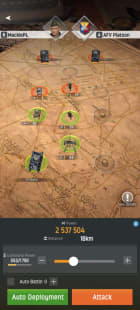 Resources
Main
Shared by others