graphics
Theme

zombies
graphic style

2d vector
camera

isometric
show more
monetization
ads amount

little ads
gacha / chests
forced ads
show more
Idle
offline gains limit

strenght
currencies

5
restart mechanics

ascension with resources
observation bonus
show more
details
Permissions count

6
show more
Description
Idle Zombie Defense is a mix of classic defense game and idle title. Those 2 modes, although looking similar - will allow you to shoot hordes of zombies on different rules.
While defending, you'll mostly see one screen - street, back of heads of your heroes and monsters approaching ahead. Characters are relatively simple 2d vectors with some animation. That makes zombies in larger groups appear repeatable - like an army of clones - but that won't last long as enemies fall pretty quickly. Special effects won't take your breath away, but some skills are nice to watch.
As mentioned before, Idle Zombie Defense features 2 main modes - active and inactive. The first one is a campaign with more powerful zombies every round - and rewards after each win. This will require some active play - firing skills, killing enemies by tapping, using items, or catching flying power-ups. The second one requires little attention, as your team will progress offline as far as they can with the current power. Here, you'll be able to "prestige", going back to starting level in exchange for valuable tokens.
To face all those zombies, you'll need an upgrade system. The most apparent thing is getting heroes - shards will be merged into new characters, or they can upgrade existing ones. Of course, one of the currencies will let you level up those brave warriors. Then, there's a similar system for weapons to give to your heroes - and they may also "equip" a pet. Other currencies will allow you to buy some upgrades in the research section - from automatic turrets accompanying your party to generic power-ups for one of the stats.
There's also another mode - to compete with other players and win massive rewards. You can face a single zombie boss trying to deal as much damage as possible and then compare the leaderboard results.
There are ads in the game - even random ones - but the amount is fortunately limited. Instead, there's a large selection of in-game purchases. You can get gacha chests to find heroes/weapons, purchase items directly or with premium currency. If that's not enough, you may get one of the premium subscription/monthly gains offers.
Last update: 25 Aug 2022 04:08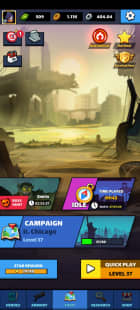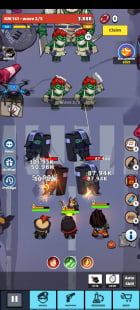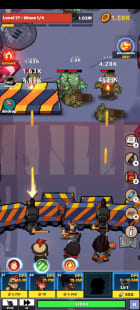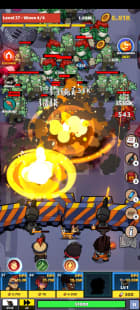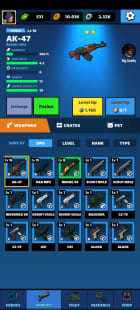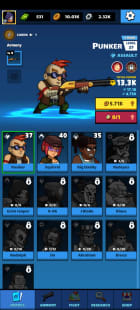 Resources
Main
Shared by others