Zombie Survivors
Developer
LOOOP TECHNOLOGY LIMITED
graphics
Theme

zombies
graphic style

2d outlined vector
show more
monetization
gacha / chests
In-App Purchases
ads amount

little ads
show more
Casual RPG
equipement system

none
permanent upgrade system

perk purchase system
show more
gameplay
playable offline
show more
Roguelike
artifact/relic system
No of heroes

8
show more
details
release date

18 Mar 2022
show more
Description
Zombie Survivors is a promising yet slow & unfinished casual survivor rogue-lite set in one of the most popular themes.
The game set itself aside with quality, colorful, a little comic-like outlined vector graphics. The characters are some big-headed, battle-hardened folks, with the main hero being covered in blood with a constant chaotic smile. Enemies also are nicely crafted. While you'll start to fight with just bats or rats, soon you'll find yourself surrounded by hordes of zombies - a whole variety of zombies. From little undead kids with big rugged balloons to undead nurses and giant, slow monsters - all are equally polished & convincing. Animations might not be that rich - and there's no sound here - but with all the effects, gems & monsters around - the outcome seems pleasant.
The Ui is simple, clean & vivid - it's a nice variety in times of overpacked interfaces - although the whole thing seems a little unfinished now.
The gameplay seems like in every other survivor title, with one main exception - it's extremely slow. Aside from some bats rushing at you from time to time, everything else moves at a sluggish pace - and it's not getting better, even tens of minutes into play. It takes the action aspect out of this game, making it a somewhat idle/lazy kind of shooter.
Aside from this, weapon selection & usage is decent. With an upgradeable projectile count, guns, bazookas, grenades, auras, and air raids all make proper destruction among zombie hordes. Aside from killing, you can move to collect tonnes of gems lying around - and heal/gem magnet items - although you most likely won't have to wander too far.
For a variety, you'll encounter bosses from time to time. Mini-bosses will be simply bigger & stronger versions of regular enemies, while the real ones will spawn a circle of zombies around, limiting the fighting area for some time.
The game doesn't feature any equipment system but rather a screen where you can spend coins to get permanent perks. Before each fight, you'll be able to select your hero & environment - although it seems that most of this isn't unlockable at this moment.
At the current stage, Zombie Survivors doesn't have almost any monetization methods. You can watch one ad once per game if you wish.. and that's all.
Last update: game added to overtap: 17 Oct 2022 13:10
No updates seen yet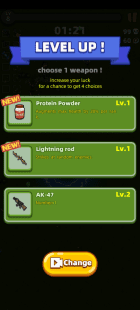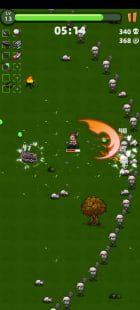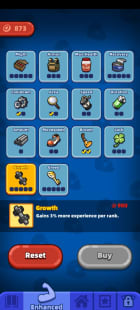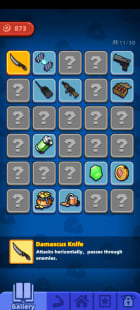 Resources
Shared by others