graphics
Theme

zombies
camera

isometric
fully animated 2d characters
graphic style

2d vector
show more
RPG
battle mechanics

defense
autoplay

feature-limited
show more
monetization
ads amount

little ads
show more
gameplay
playable offline
show more
controls
orientation

vertical
show more
Idle
currencies

5
show more
Description
Zombie War is a mobile idle defense game mixed with features frequently seen in modern idle RPGs.
The cornerstone of defense is ballista (or another large gun that could replace it later). It's placed at the bottom of the screen, and enemies will be spawned at the top. All you need is to just tap and hold the screen, shooting in a given direction, defeating enemies one by one before they reach your edge. Soon, you'll be able to turn the "auto" switch on, saving your finger lots of work. You'll also be able to hire up to 4 heroes, also auto-shooting incoming hordes. Still, the game isn't full auto, as both ballista and heroes can use manual skills. The skills use mana and have cooldowns, but they are crucial in defeating though enemies. Some of them are targeted; others need you just to fire them. Some slow, some push zombies, and others just doing damage.
The primary mode is a campaign - a series of increasingly more challenging stages with bosses from time to time. Completing some of it, you'll gain access to a significant number of other features. There's a gold mode for farming resources, tower mode, boss raid, and word boss for challenging other players. Unsurprisingly, there's PvP for special PvP currency.
Outside the battle, there's usually a complex system for upgrading your heroes. The most potent upgrade is "evolving" - increasing stars' number using shards. Then, there's a simple level-up and equipment screen. You can also give gemstones to your heroes, acting similar to gear. Upgrades from your ballista work just like those described above, making it look like it's just another hero. Last but not least, you can upgrade the base/bunker itself to increase durability & max heroes number.
Zombie War is a 2d game that puts emphasis instead on gameplay than ascetics. Despite a slightly dark vibe, some enemies look way too simple & funny to be scary (yet, it's nice that they are themed). On the other hand, heroes - especially on the upgrade screen - are nicely animated - and their skills are sometimes pleasant to watch.
This game is free, with optional IAPs and reward ads. Fortunately, ads are not very common and feel rewarding. Instead, there's a ton of purchases advertised, which is not unlikely for the game with gacha mechanics.
Last update: 13 Aug 2022 04:08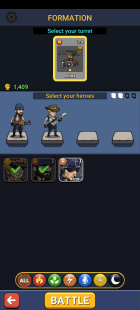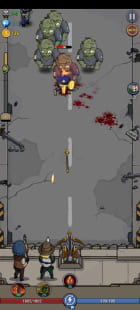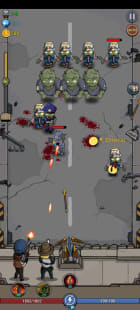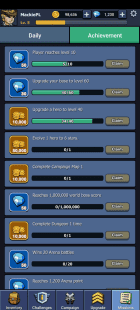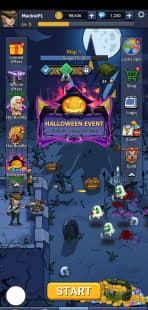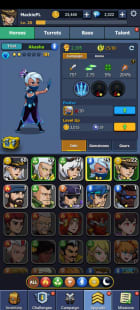 Resources
Main
Shared by others