graphics
Theme

other / mixed/ none
graphic style

pixel art
camera

side
show more
controls
orientation

vertical
show more
technical
sign in methods (Android)

Guest / none, Other account
FPS selection
show more
social
obtainable emoji
play with friends
show more
details
release date

19 Sep 2022
show more
monetization
ads amount

many ads
show more
gameplay
PVP type

real-time PVP
show more
sign in methods (Android)
Guest / none, Other account
Description
Boom is a simple yet addictive artillery physics-based arena (like Worms or DDtank series).
Seeing the game for the first time, it's hard to miss a simplified yet unique pixel-art style. Small elements, plain black outlines, and vivid colors make it stand out, even among other pixelated titles. What's more, the style here is surprisingly consistent - you'll even see their pixelated version of the on-screen keyboard!
The amount of visual content is also astounding - you can choose from over 100 animated character skins from simple folks, through professions like doctors & soldiers, to crazy animals. There's also an excellent range of maps to fight on, like winter mountains or caves, and above all - a vast selection of weapons, also varied visually. Don't forget the catchy soundtrack and cute sound effects!
The gameplay is somehow similar to the legendary Worms series - just greatly simplified and perfectly fit for mobiles. The whole gameplay arena can be seen on a single screen - even though it plays vertically. It's usually just 2 players facing each other and some kind of obstacle between them, so shoots won't be too easy from the first turn. Unsurprisingly, one of the easiest ways to die is to drown. Still, one fundamental thing changed here: even large explosions won't move your character horizontally. The exact HP isn't shown here - but expect 4 accurate basic shoots to end the fight. Unless both players are stalling, all of that makes the matches extremely simple & quick - no surprise "rematch" is the primary option.
The fundamental thing for such a game is the weapons selection. Here, it's both the strong point and the main drawback. You'll start with just a pack of basic guns, well-known from other similar titles. There's a simple cannon, grenade, and handgun - but quickly, you'll get your hands on more - bazookas, mortars, rubber ducks, hens, explosive mice. Possibilities are endless, especially because all of them play differently - some roll, others bounce, some destroy the ground, and others split into pieces. Plus, little RC toys packed with explosives. Also, there are non-weapon usable items, like pocket towers or teleport.
The problem is - they are hardly balanced. Double - or even triple bazookas easily overpowers the single one, not to mention basic cannon. What's worse, you and your enemies are not armed evenly - even within the league. Watching ads - or even paying money - might get you a massive unfair advantage - and ruin the fun a little.
Last update: game added to overtap: 3 Nov 2022 17:11
No updates seen yet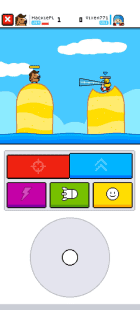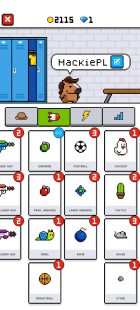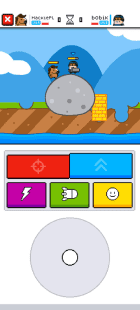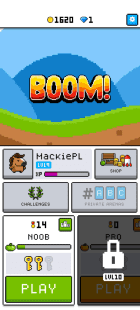 Resources
Shared by others