graphics
Theme

other / mixed/ none
camera

fixed camera (perspective)
graphic style

lowpoly
show more
monetization
ads amount

no ads
gacha / chests
show more
technical
sign in methods (Android)

Facebook, Guest / none
graphics quality selection
show more
Puzzle
stage editor / creator
show more
details
release date

26 Feb 2019
show more
controls
orientation

horizontal
gameplay
online leaderboard
show more
camera
fixed camera (perspective)
sign in methods (Android)
Description
City Destruction is a physics-based puzzle Android game with straightforward controls and pleasant aesthetics.
Most of the time, you'll be seeing some small part of the city floating in the air on a piece of land. It's all displayed using simple, low-poly 3d objects and some nice, pastel colors, creating enjoyable little scenes. What's more, you'll be able to freely rotate, zoom and pan it - not only for lovely views but also to work precisely.
Yet, the most essential part - also visually - is destruction itself. It can be pretty pleasant to watch bombs being fired, debris floating around & hitting other things. Planting a bomb 2 times in one spot almost always yields slightly different results - and it could be watched over without being bored.
While those 3d scenes are really fine, the UI might not seem so impressive. Simple gradients, heavy outlines - it might not be what you expect here.
The gameplay is pretty straightforward - just tap somewhere to plant a bomb (or several bombs) and then press "boom" to watch some fireworks. The goal is to destroy as much as possible - damages will be calculated after a while, possibly rewarding you with a medal (like 1-3 stars), allowing you to move forward.
Not only exact, precise placement is crucial for scoring. The basic "Kaos" bomb is only one of the options - after a while, you'll be able to unlock more exciting options. Some will deal damage in a specific direction, some do unique things with debris, and some will be more than bombs - like rain or meteorite.
Aside from dozens of premade levels, there's a map editor, so you can try every custom setting you can imagine. The only limitation is that every destroyable object costs money - so you'll need to grind a little.
The game is free to play, with an in-game shop & purchasable standard currency. Alternatively, you might get a premium HD version that comes with some extra coins.
Last update: 14 Aug 2022 14:08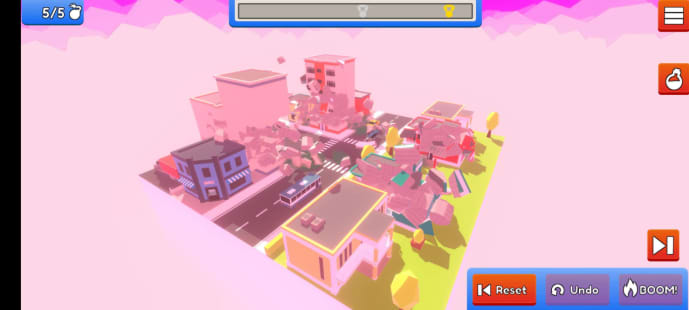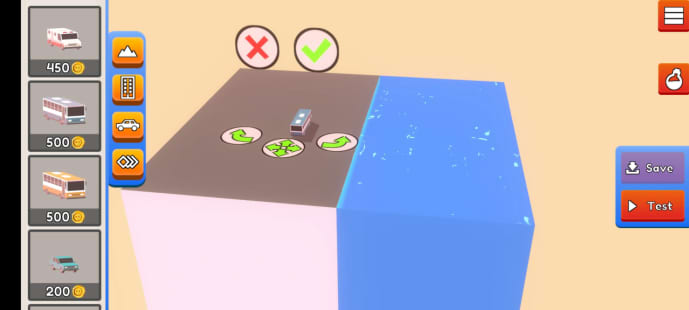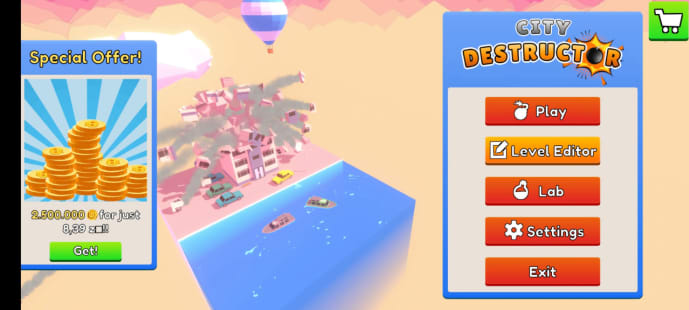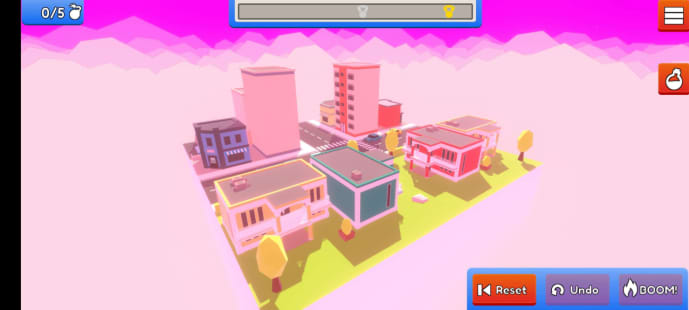 Resources
Shared by others