graphics
Theme

post-apocalyptic
camera

third person perspective
graphic style

realistic
show more
monetization
gacha / chests
ads amount

little ads
show more
social
auto emoji/tag/taunt
clan wars
quickchat
show more
details
release date

2 Feb 2022
PC / console port
show more
technical
sign in methods (Android)

Google, Guest / none
show more
Description
Crossout Mobile is a port of popular PC / console vehicle shooter set in the post-apocalyptic world. Unlike many cases where the mobile version is painfully limited, the game doesn't stand out that much in terms of features and aesthetics.
The graphics here are definitely the strong point. Vehicles are incredibly detailed, to the moment that - with the highest settings - you can forget you're playing on mobile. The game runs smoothly even with up to 10 cars visible, each one consisting of tens of parts with their own paint/textures. Especially those that love the post-apo vibe should be pleased. There are tons of heavy/rusty/spiked decor items to make vehicles even more lovely - including crazy rubber duck. The environment isn't that detailed - but it still is nicely textured and well-shaped. You'll be seeing not only roads and hills but also some vast, incredible structures. The special effects look great - both flying missiles and explosions when they hit their target.
Gameplay basics aren't very surprising for a shooter - 2 teams of 5 players face each other, and either one captures the base, or one side gets destroyed. You need to control both movements and aim at the same time. While some weapons shoot automatically, others should be fired manually. The innovative feature is that you shoot not only to reduce the enemy's HP to 0 - you can also destroy every single part in his vehicle. Sometimes - especially for decor - it doesn't matter too much, but destroying weapons or wheels can turn the tide long before the enemy is fully down.
The most prominent feature of Crossout Mobile is putting those parts together to create your own unique vehicle in your garage. You'll be getting parts - or blueprints & scraps - as rewards and gradually extending the collection of what you can use. That can be a new gun, missile launcher, wheel, frame, or something else - the choice is enormous. Then, those parts could be assembled however you want - it only matters that one core is used, and the rest is connected, even by a bit. You can make a standard car, wide and low armored fortress, long truck, or even moving tower - it's all up to you. It's not only fun to test those designs in battle - you can even publish them and get liked/copied by other players.
Crossout Mobile is free, and the amount of ads is relatively low - and watching feels actually rewarding. There's also an in-game shop with currency and premade designs, like complete Humvees or tanks.
Last update: 17 Oct 2022 01:10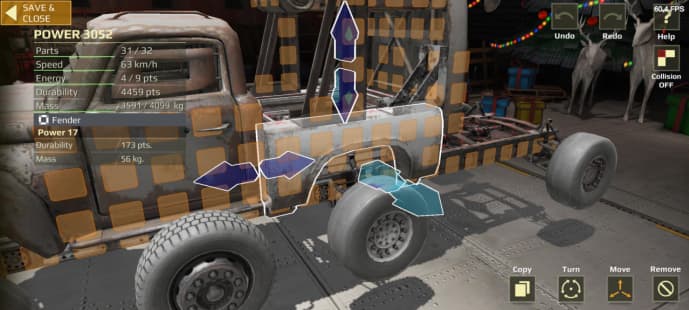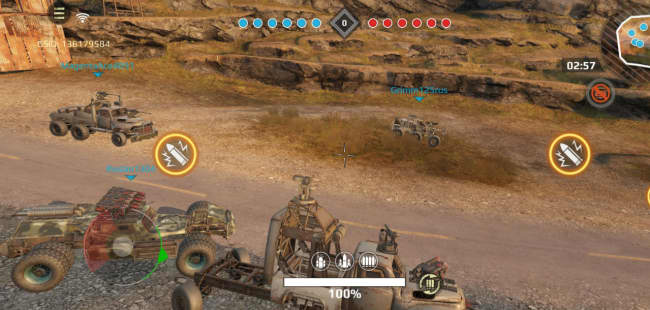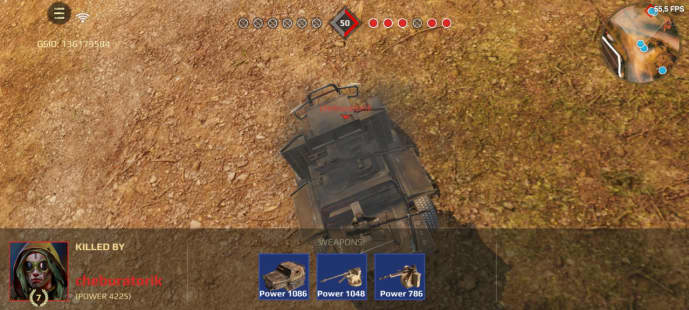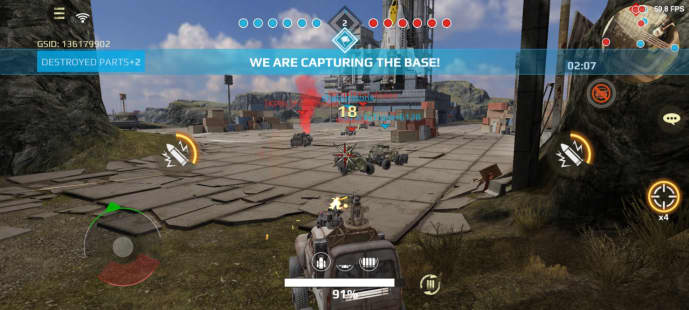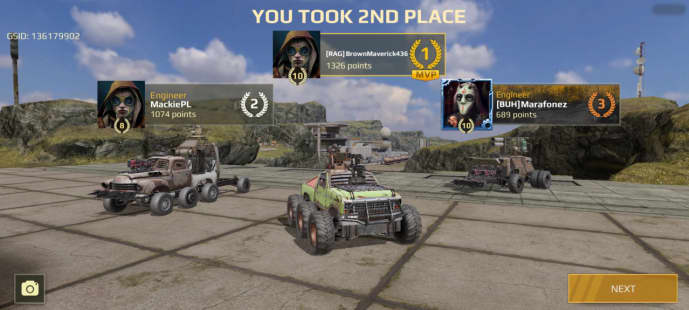 Resources
Main