Dash.io (aka Dashero, Legend of Heroes)
Run-or-shoot
movement/map type

vertical (bottom to top progress)
show more
gameplay
bluetooth PVP
hot-seat PVP
show more
Roguelike
battle pet/machine system
artifact/relic system
show more
graphics
Theme

fantasy
camera

fixed camera (perspective)
show more
technical
AR support
show more
Casual RPG
equipement system

advanced
journey mode
show more
monetization
forced ads
show more
battle pet/machine system
Description
Dash.io is a mobile run-or-shoot casual roguelike with tonnes of exciting features and lots of problems. One of those problems is identity one - this game is also known as suspiciously familiar "Dashero" and generic "Legend of Heroes". At the same time, it has absolutely nothing to do with IO games.
Another issue is with the graphics. On the one hand, low-poly 3d environments look good, And VFX is also pleasant to watch. Enemies are a little weird but inventive at the same time - like large dangerous bananas and peppers. That's far from the usual spiders and snakes you meet in similar titles.
Yet, the characters in this game don't seem to fit there - they're like taken from old-school 3d children's graphics. It's the same with pets - unnatural, cute-ish models with huge eyes. The UI is even worse - the elements used there are of such low quality that they got utterly blurred.
Those mistakes seem especially strange when compared to solid gameplay. The baseline is the same as always - run around to avoid bullets or stand still to shoot - room after room, with occasional bosses. Yet, there are several innovations on top of this - like the 2-weapon system. You'll shoot enemies far away, but as they get closer - you'll switch to melee, slashing them with a sword. Moreover, some environmental elements are destructible - and some even allow you to gain an advantage - like kicking the chest towards a monster. Plus, there's an active skill system.
Interestingly, the game gives you some choice over the view/camera - it can be fixed (like most such games) or follow you around. There's even a switch between portrait and landscape orientations!
Outside battle, there's a typical equipment/upgrade system - several gear slots, a pet, multiple characters, and even skins (like funny glasses).
This game - as many similar ones - will try to show you as many ads as possible - as a reward - and even some forced ones. Alternatively, you can purchase a no-ads perk, along with many other IAS items.
Last update: game added to overtap: 29 Dec 2022 23:12
No updates seen yet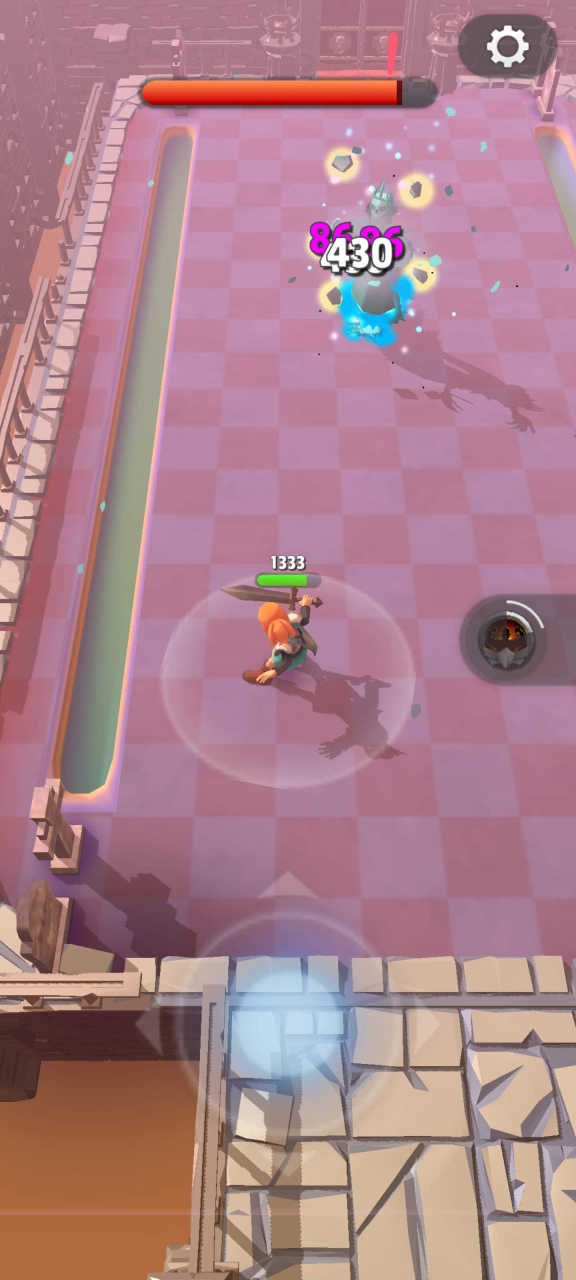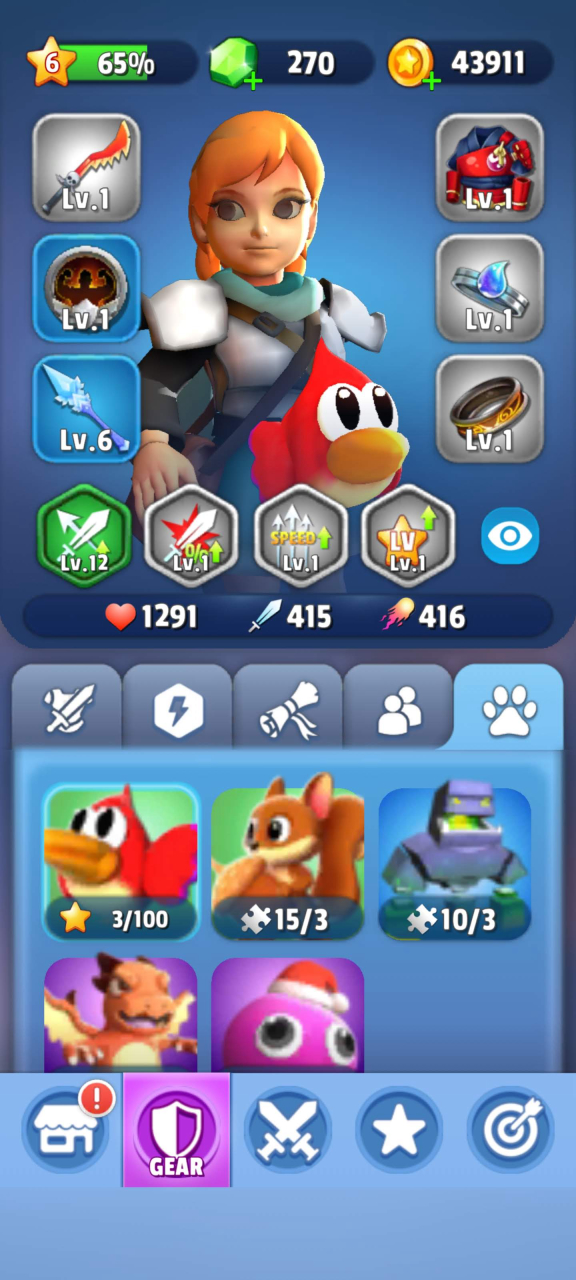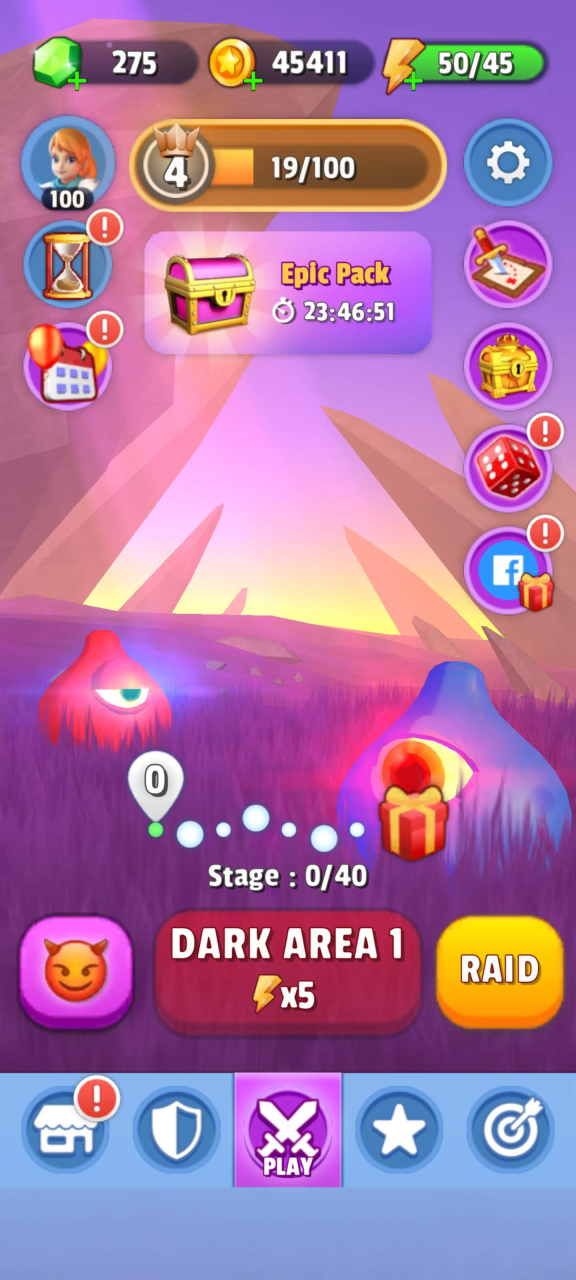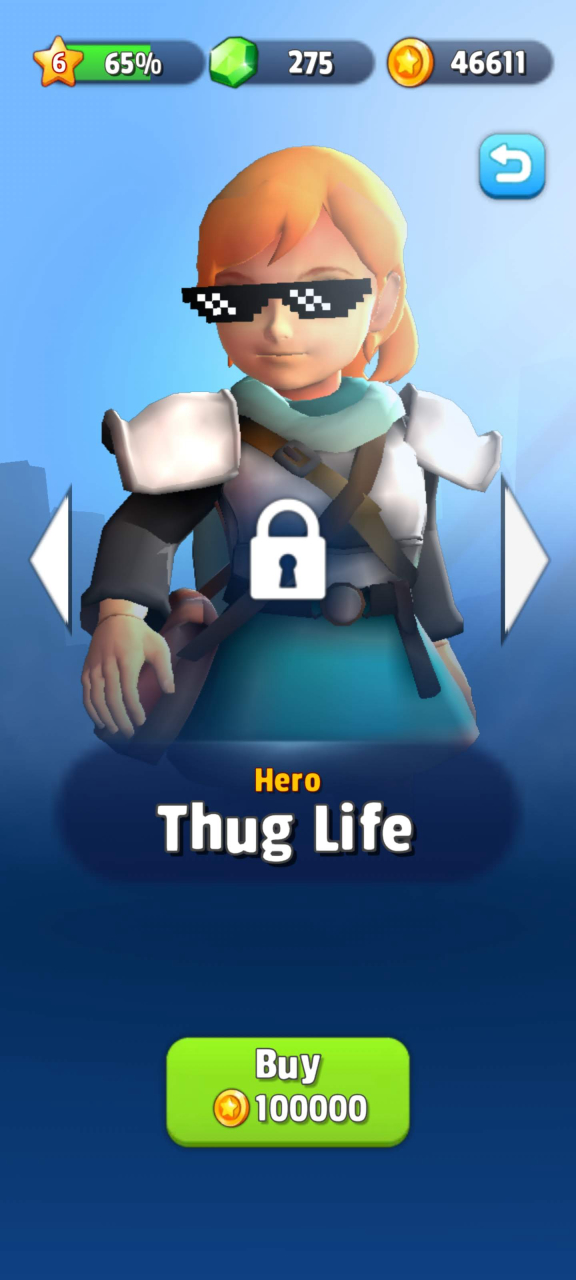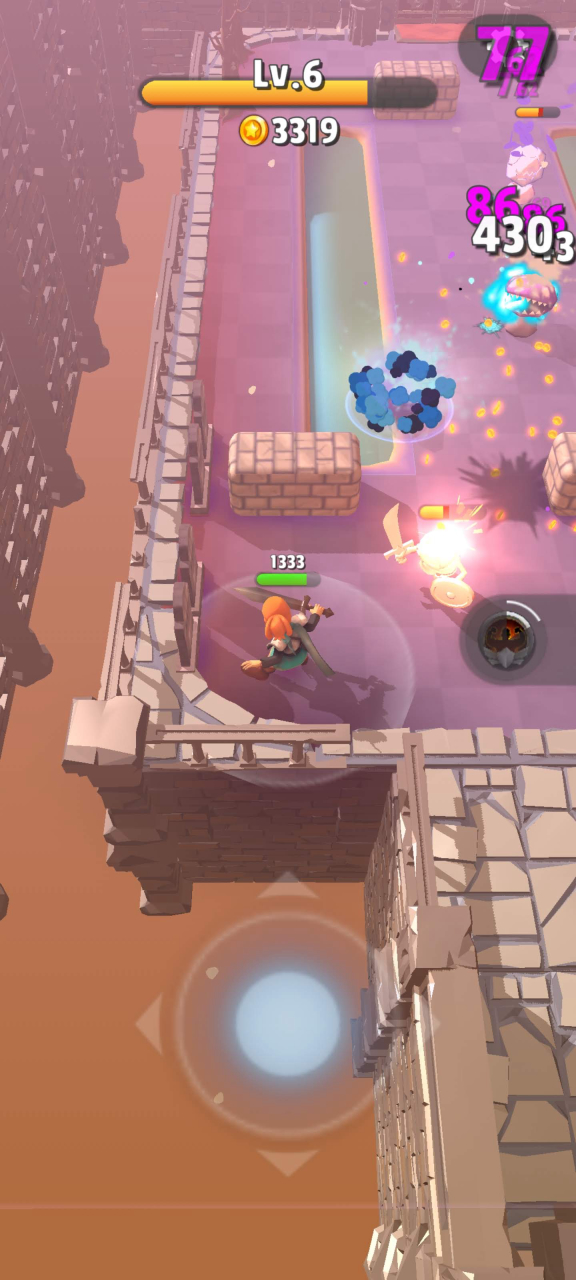 Resources
Main
Shared by others