social
play with friends
obtainable emoji
manual emoji
friend list
show more
details
release date

22 Mar 2021
Permissions count

7
show more
graphics
Theme

fantasy
show more
monetization
energy / keys system
gacha / chests
ads amount

little ads
show more
technical
sign in methods (Android)

Facebook, Google, Guest / none
show more
Description
Duel summoners is a new PvP match-3 game, with mechanics to summon heroes on the board. This approach combines the joy of puzzles with some tactics of choosing the right team.
Characters in this game are cute and a little childish, with no exceptions. No matter whether it's a mage, dragon, ninja, or Tauren - they all look like taken from children's books. Unfortunately, they don't have detailed art, only have limited animations and no voice acting.
The rest of the graphics are relatively high quality - the board looks polished, and the special effects are smooth and thoughtful.
Gameplay is standard for the subgenre - you connect 3 or more tiles - including diagonal connections - and the hero appears at the last block. All your heroes will attack at the end of your turn, first targetting enemy characters and then summoner. The other wins once the summoner reaches 0 hp, so the rules are relatively simple.
To make things more exciting and unpredictable, 2 separate boards affect each other - removing blocks may bull the enemy's block on your side - including heroes. Additionally, the board clears creating rune tiles, which - when used - calls the hero's unique ability of the given color. Because of that, every move should be well-thought-out, as it might turn the tide instantly.
There's a single mode in the game (including playing with friends) and a clear path of progress - a league system. This system gradually introduces new heroes - and getting/upgrading them is a vital part of winning here. There are several free methods to expand your collection - including quests and battle pass.
Duel Summoners won't bother you with too many ads, which is nice. Instead, there are gacha and many other IAP options. You can get premium currency, premium pass, an accelerator to gain more resources, or even extra emotes.
Last update: 11 Aug 2022 13:08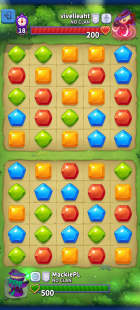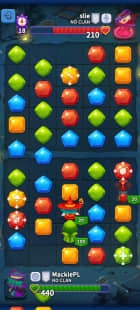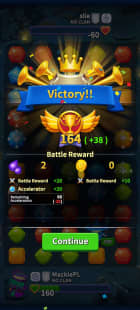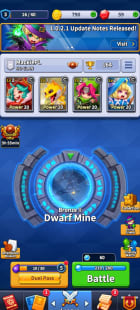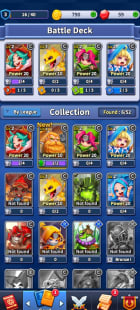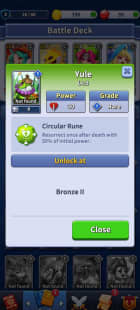 Resources
Main
Shared by others