Gothic Survival
Developer
Misha Soliterman
graphics
Theme

dark fantasy
music artist

Joel Francis Burford
artists

Luis Zuno
graphic style

pixel art
show more
Casual RPG
permanent upgrade system

none
equipement system

none
show more
monetization
gacha / chests
ads amount

little ads
energy / keys system
show more
details
release date

19 Apr 2022
show more
Roguelike
No of heroes

9
show more
Description
Gothic Survival is simple yet addictive indie mobile survivor roguelike. It lacks a complex gear/permanent upgrade system and doesn't have a rich in-app store, but the most important thing is there - thousands of enemies to slaughter.
Graphics here are two-dimensional pixel art, unorthodox yet pleasant. Both your character and enemies are just slightly animated sprites that could turn left or right - or disappear upon death. Still, skeletons, zombies & other creatures look pretty dark & convincing, especially for a mobile title. Animation of tour hero attacks & skills might not be perfectly smooth but is nevertheless finely detailed. Overall, don't expect glows, particles, beams, and such effects. The tens of skills you'll use to smash evil hordes are hand-painted pixel-by-pixel, which is kind of impressive. Even the backgrounds - a simple element in every survivor title - are vibrant & mesmerizing, bringing a unique feel to every stage.
At the same time, menus/UI don't use the pixelated approach, even for heroes, offering a neat, stylized gothic design instead.
The gameplay here is like everywhere else - shoot automatically, get stronger, and don't get killed. To get stronger, you'll need to collect gems - and do it fast, as they won't last forever. This, together with being blocked by enemies, forces less static gameplay. At the same time, "focus" perks reward those who stand still, so some balance is needed. Aside from usual exp gems (and currency), monsters will also drop heal items - but there's no gem magnet.
Gothic Survival is focused rather on gameplay than outside-battle activities. With just one currency, there's a single "charms" screen with a relatively linear item selection and a pack of heroes to unlock. Those characters come with a specific skill and a single unique ability activated when idle. You can fight as a sorceress, firing fireballs and unleashing fireball hell when idle, or a templar swinging hammer for close-range damage. Interestingly, you'll also have a choice of parallel stages to challenge, with higher difficulty versions gradually unlocked. Selecting between crypts, woods, or water depths will affect not only looks but also how enemies try to kill you.
Unsurprisingly for an indie title, Gothic Survival doesn't have a predatory gacha or rich in-app store. You can purchase coin boost and disable the revive ads - that's all.
Last update: game added to overtap: 25 Sep 2022 09:09
No updates seen yet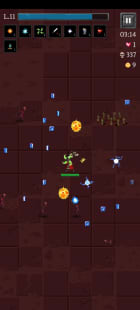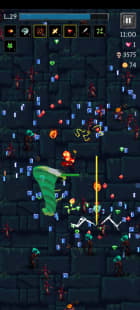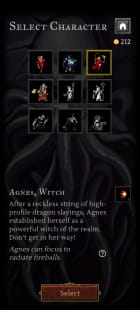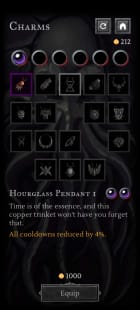 Resources
Shared by others