Side Shooter
characters/vehicles no

17
graphics
Theme

military
camera

side
graphic style

2d outlined vector
fully animated 2d characters
show more
monetization
ads amount

many ads
forced ads
pay to remove ads
show more
physics based arena
modes

1v1, 2v2, Adventure, Commander, PvE Survival
show more
social
play with friends
guilds
show more
modes
1v1, 2v2, Adventure, Commander, PvE Survival
Description
Hills of Steel is an old yet still playable physics-based PvP arena game. Numbers speak from themselves - downloaded over 50,000,000 times from the Play Store alone, this game might still be worth checking out.
When you see this game for the first time, you might be put off by aesthetics. Extremely simplified, single-color shapes with outlines look rather like flash games from the '90s than modern titles. This is true for user interface, tanks, soldiers, and even SFX - explosions look rather underwhelming. What looks better are backgrounds - both in the garage and during fights, with parallax effect added.
Gameplay is as simple as fun. With the camera on the side, you control a vehicle with "forward" and "backward" buttons. When timing is right, just click the "fire" button and watch the enemy die (or lose some HP). The fun part is physics - the terrain is usually far from flat, which affects trajectory heavily, giving advantages or disadvantages. Additionally, driving, firing, and taking damage affects tank stability - often just when you want a steady shot.
To make things fun for longer, you might find new types of tanks - they come not only with changed stats but sometimes with drastically different firing types. There are artillery-like vehicles, mobile flamethrowers, or laser-like cannons. Already obtained types can be upgraded with shards, and with some gold, you might get some cosmetic changes.
Simple 1v1 PvP clash is not the only option here. You can join forces with another pilot in a 2v2 match or get a bit more strategic and try "tower rush" type "commander" mode. There are lots of PvE challenges for single-player and competitive, time-limited championships.
Unfortunately, things could get less fun when ads appear randomly after matches (although you may pay to get rid of them). There are also some reward ads, and of course - shop with premium currency and gacha chests.
Last update: 21 Aug 2022 21:08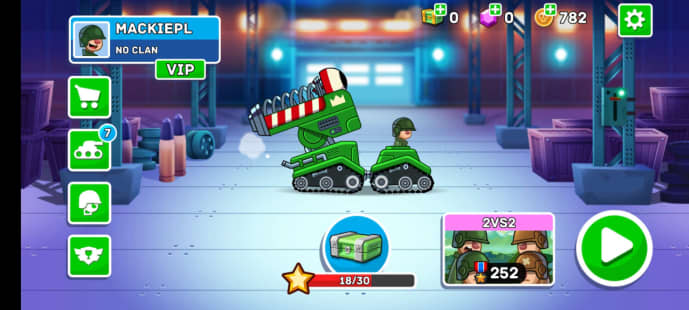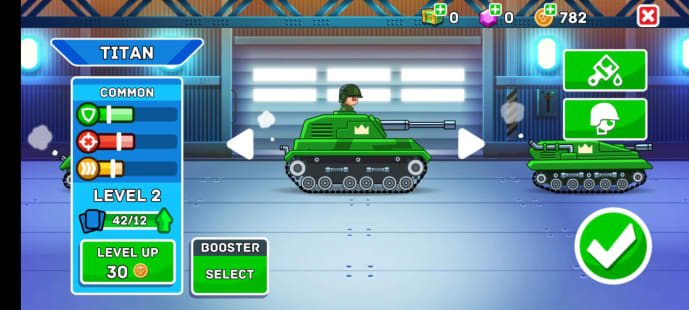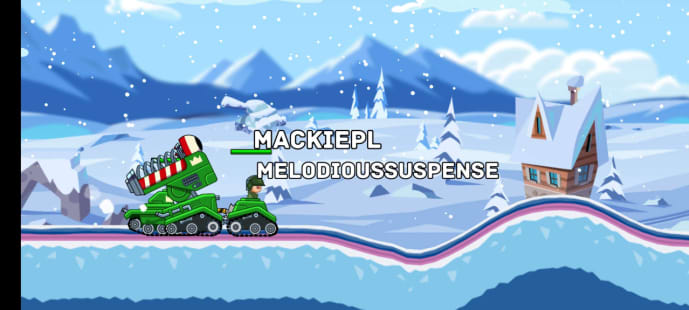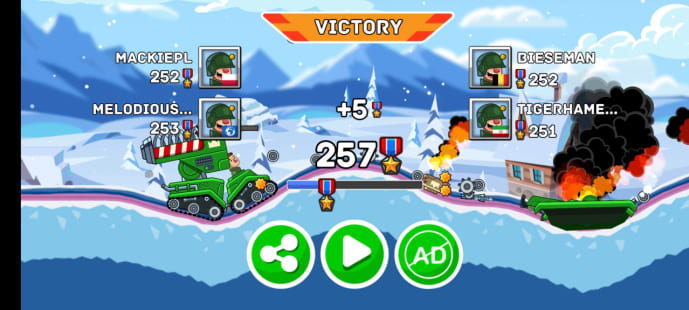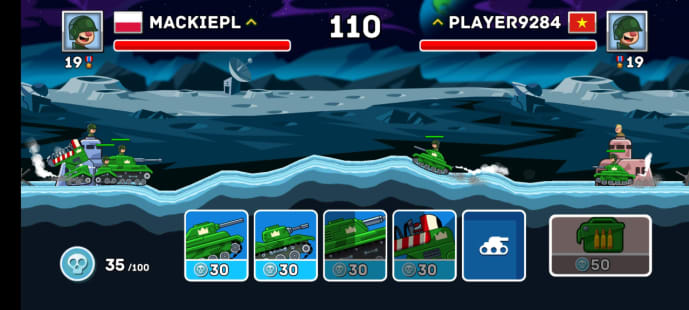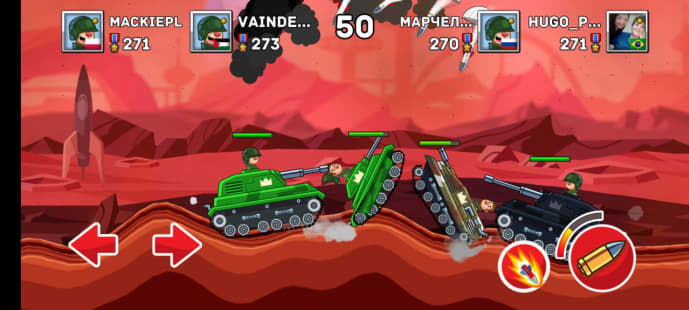 Resources
Shared by others