graphics
Theme

military
camera

fixed camera (perspective)
graphic style

realistic
show more
RTS
country selection
non-money resources no

3
show more
details
Permissions count

16
release date

27 Sep 2019
show more
technical
server / region selection
show more
controls
orientation

vertical
show more
girls
attractive girls
show more
social
photo avatar
show more
server / region selection
Description
Kiss of War is a free mobile military-themed MMO RTS, mostly conventional one. Yet, while many titles nowadays use attractive female characters as a pull factor - this game is very open about this, turning it into prominent features.
Kiss of War used a set of ads with high (cinematic) quality 3d graphics and exciting action/romance to attract players. While this action part is obviously a lie, surprisingly, you cannot say that those videos were entirely false. The game graphics indeed includes great 3d models of female officers - even if only on separate scenes. The quality is so high you can distinguish fabric/material type by the way it reflects the light - probably the best mobile can offer at the moment.
But, this is true only for several particular views when you see the commanders - the rest of the game looks relatively standard. Both city and the map are 3d scenes with average, acceptable quality, especially when you look at scenes as a whole. You can see trees, structures, and sometimes hostile armies moving here and there on the world map. Cleverly, when you zoom this out, cities will seamlessly be transformed into figures lying on a paper map on the table.
The core gameplay is fully expected from MMO RPG - upgrade base, train troops, raid enemies & resources on the map. Then, you can join alliances and fight with other players. Unit types are split into several military-themed types - infantry, tanks, tank destroyers, artillery - and a garage to heal damaged units. For upgrades, you'll use food, steel, and oil - and it can be both found on the map and harvested near the city.
Most of the modern titles from the genre use (gacha) heroes as commanders for armies - and Kiss of War is no different. You'll be able to level up them, gear up, promote, give talents and skills - all the usual stuff. They are specialized in different battlefield roles - like tank, gatherer, or support. Yet, when you defeat other armies, you might find "presents" among loot - giving it to one of the commanders increase trust levels. This allows new interaction types and unlocks romantic stories on the lounge screen (the private room you can decorate yourself).
During the game, you can participate in many quests/events, earning tons of resources - including those related to heroes. Yet, the game offers a plethora of paid offers/in-game purchases - from subscription or biozone pass to single item/currency buys. It even features a VIP system to reward big spenders - but at the same time, it won't show ads.
Last update: 13 Aug 2022 09:08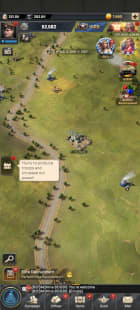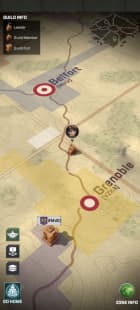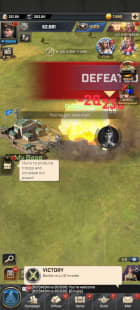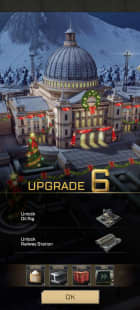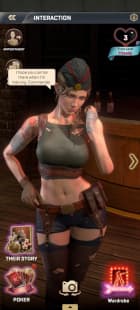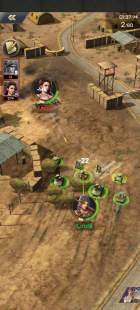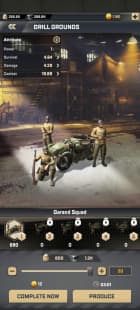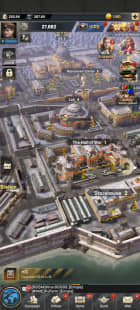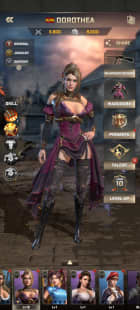 Resources
Main
Shared by others