RPG
titan assistance system
turn order bar
team size

6
max game speed

2
show more
graphics
camera

side
Theme

fantasy
show more
girls
intimate scenes
dating / gifts system
show more
monetization
ads amount

little ads
show more
technical
sign in methods (Android)

Google, Facebook, Guest / none, Other account
show more
controls
orientation

horizontal
show more
Description
Magic Revenge is a traditional, fantasy-themed, mobile gacha idle RPG. You won't be disappointed if you expect to see beautiful girls, ugly monsters, lots of features, and solid off-game gains.
As the type/genre here is not uncommon, one factor in choosing the title is how the game looks and feels. You can quickly tell that Magic Revenge stands out with high-quality, 2d character designs, slightly shaded and smoothly animated. Although there are some slim elves, energetic kids, or cute pets, the most prominent are young females and giant scary monsters. They are split into 6 fractions, like castle, undead, and nature, and there are above 300 of them combined (although some are just recolors). Unfortunately, there's no voice acting, but at least you can get some additional skins for several of the heroes. Backgrounds are mostly nicely painted and detailed, although the main screen may look a little too crowded. At the same time, UI seems a little rough and random.
The gameplay here is like in every other idle RPG - you either get idle rewards (and wait for more) or battle to advance in adventure & upgrade these rewards. Fights are fully automated - characters will attack the opposing team turn-by-turn and unleash skill when the bar is full.
This campaign is just one of the dozens of available features. There are many ways to challenge your team - tower, roguelike, daily-climb, raid modes, and several PvP types. There are also multiple summon/draw types - from regular & premium gacha to roulettes based on various unique items. Likewise - unsurprisingly - you'll find hero dismissal/fusion options. There are even things like MMORTS-lookalike sub-game or set of "romance" features with gifting, clothing, etc.
Getting stronger will look just like in every other similar RPG. You can get more gear (from idle rewards), level-up heroes (also using items from idling), or evolve using gacha mechanics. At a certain level, you'll also be able to tame & upgrade titan to join your fights from time to time.
The good thing is that Magic Revenge won't show you too many ads - and none of them will be forced on you. Unfortunately, along with premium currency, IAPs and gacha, this game will flood you with special offers and purchase-oriented events - and there's a VIP system at the top of that.
Last update: 14 Aug 2022 10:08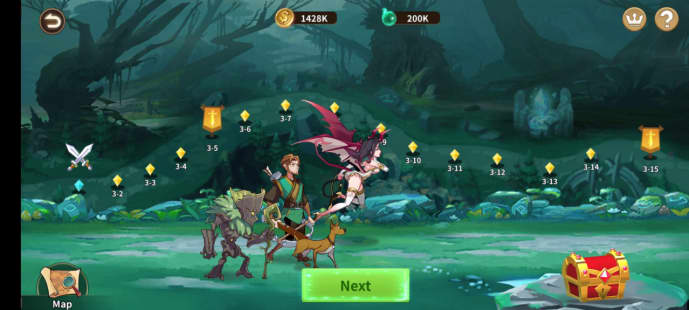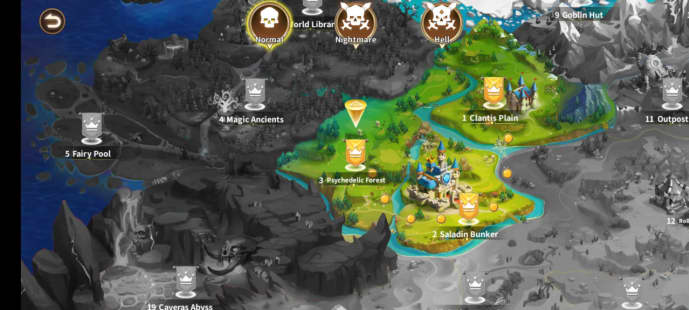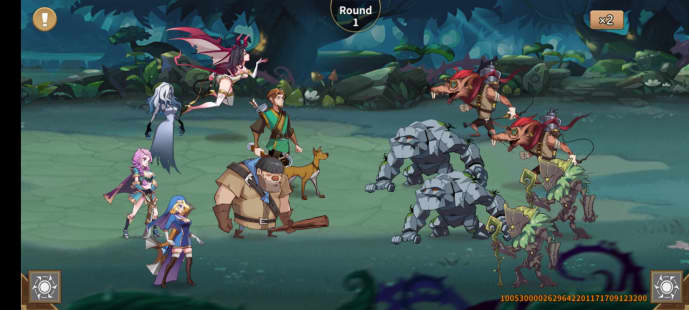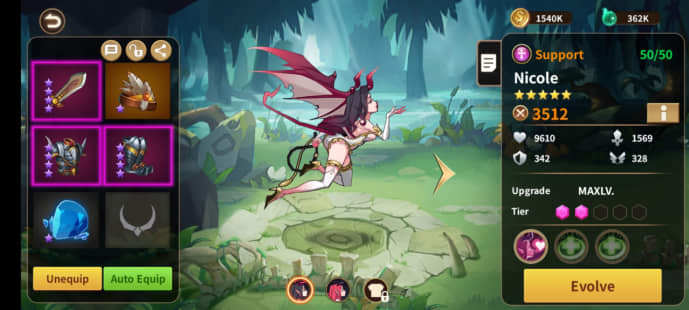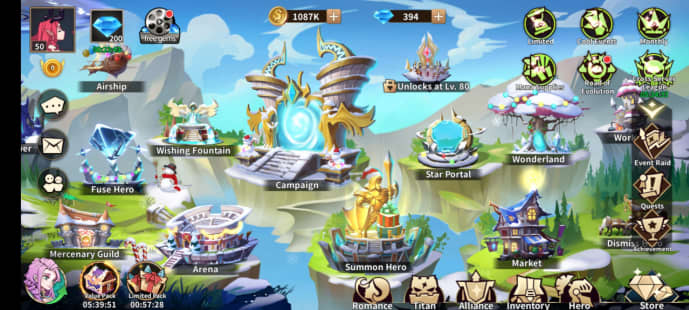 Resources
Main
Shared by others