FPS/TPS shooter
PVP modes

Team Deathmatch, Free For All, 1vs1
show more
graphics
Theme

real world
show more
social
photo avatar
clan wars
obtainable emoji
pose/dance
show more
monetization
ads amount

many ads
chest opening waiting period
gacha / chests
show more
technical
sign in methods (Android)

Guest / none, Facebook, Google
server / region selection
show more
PVP modes
Team Deathmatch, Free For All, 1vs1
sign in methods (Android)
Guest / none, Facebook, Google
Description
Mask Gun is a semi-realistic competitive FPS mobile shooter. After being published for several years, the game offers plenty of weapons and customization.
One of the most prominent features here is graphics style. Mask gun stands between realistic titles like PUBG and stylized/comic shooters. Characters are of natural size and shape but have vibrant colors and some crazy skins.
You can play as a fearsome, heavy-armored mercenary or a tiny gang girl. The only thing they have in common is the game's hallmark - masks. You can put on anything - from the face-masks you see every day to full-face robotic covers.
At the same time, the game looks surprisingly good, unlike many other sloppy, low-quality mobile shooters. Not only characters are detailed enough to enjoy watching the game. Weapons - even when seen up-close - seem finely crafted in every inch. Maps' quality is also surprising - they are varied, colorful, thoughtfully designed, and simply good-looking (especially for mobiles). You'll be able to visit ancient buildings, Japanese temples covered in pink petals or messy favela.
When it comes to gameplay, Mask Gun offers just well-known solutions. The primary mode is team deathmatch - 2 teams of 5 players are spawned on 2 sides of maps, with pre-selected weapons and gear, and the goal is just to get the most kills.
There are several types of firearms, with advantages in certain circumstances - from sniper rifles to knives. That, together with complex terrain and multiple intersecting paths, makes matches somewhat unique and exciting. If that wasn't enough, other modes are waiting for you - like deathmatch and 1v1 rumble.
As in many other mobile shooters, after the battle, you'll be given plenty of chances to get new gear - or upgrade existing ones. Aside from the clothing mentioned earlier, the game didn't fail to add lots of weapon skins. While there are common ones like different types of camo, you'll also be able to obtain cool ones (like skulls or stars) or even some crazy shapes (like a wrench in place of a knife).
As one might expect, there's more to get than just cosmetics. Better weapons got better stats, but there are also upgrades or even temporary "boosts". Unsurprisingly, powerful in-game consumables like grenades also need to be obtained somehow.
In terms of monetization, it's a relief that Mask Gun won't show any ads without consent. There are lots of ads - but they mostly feel rewarding. Still, to look really good - and become stronger - you might want to use the wide range of purchases - including gacha chests or "VIP" subscriptions.
Last update: 12 Aug 2022 09:08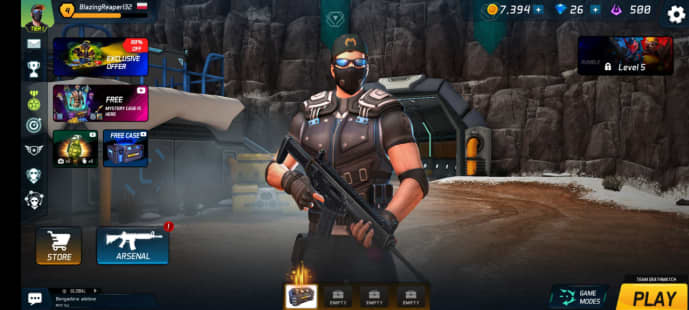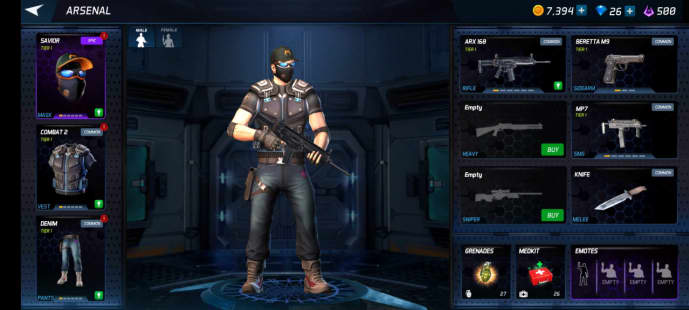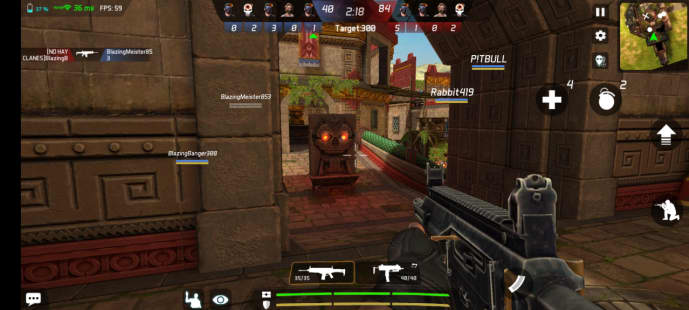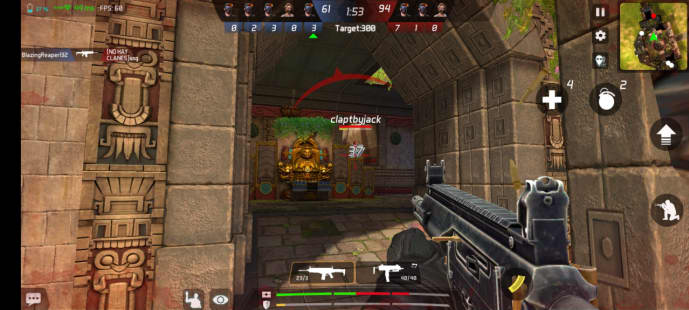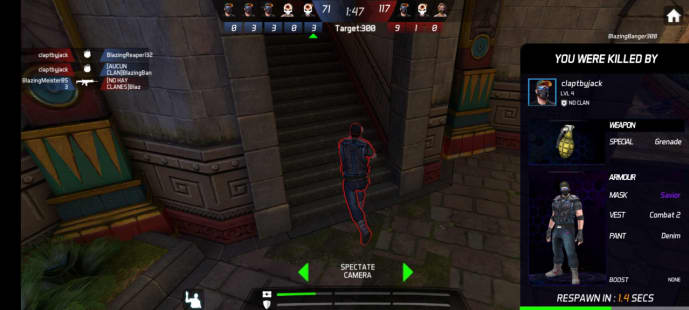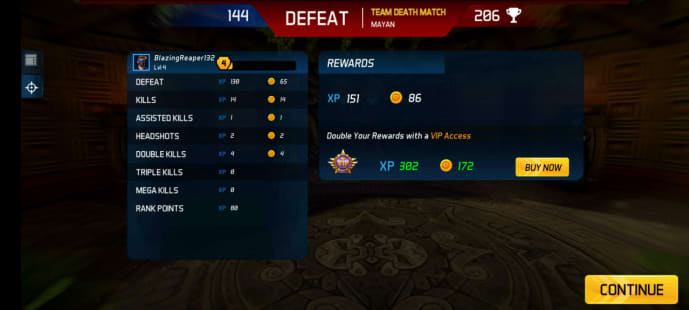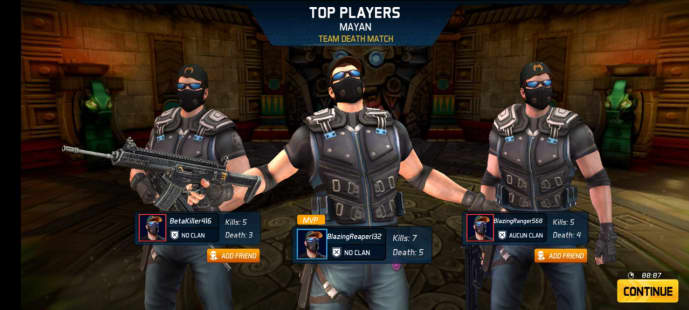 Resources
Shared by others