graphics
Theme

sci-fi
camera

third person perspective
graphic style

stylized
show more
technical
sign in methods (Android)

Google, Guest / none, Other account, Facebook
PC/console/browser cross-play
show more
monetization
ads amount

no ads
energy / keys system
gacha / chests
show more
controls
Controller support
show more
details
release date

9 Aug 2021
show more
gameplay
online events
show more
sign in methods (Android)
Google, Guest / none, Other account, Facebook
Description
Mech Arena is a free mobile TPS vehicle shooter with mechs instead of cars. This format combines the precision of tank shooters with more dynamic and flexible gameplay of car/standard shooters.
In terms of aesthetics, Mech Arena is possibly the best-looking mobile game of this kind. Robots all look excellent & polished, with a colorful sci-fi feel, glowing engines, etc. Those machines may all look more or less similar - walking robot with 2 guns - but fortunately, there are tons of painting options. You can change the color of the mech's body, sometimes the color of details, or apply a skin - from cool textures with some crazy camo to the complete remodel, like a giant goblin.
Battle areas are relatively simple, without too many details to distract players, but what happens inside them is more important. Fights between 10 giant robots are often intense, with rockets, laser beams & bullets flying everywhere, and skills are being cast. Even small things like your lobby with mech collection, equipping weapon, or MVP highlights are an opportunity to show details of 3d models & special effects.
There are also heroes you can assign to a mech - they bring some personality to the game, but don't expect to see them jumping into a machine.
Gameplay at its core is really simple - just walk and shoot the other team. There are several different types of guns, from close-quarters to snipers, so it's crucial to use those differences to your advantage. Moreover, every mech comes with a unique skill - movement-oriented, offensive, or defensive. Controlling such machines might be tricky, but Mech Arena developers made sure that controls would be as simple & intuitive as possible. With auto-targeting, you'll most likely use just 2 planes and 1 button - and there's also an option to use a controller.
Progress in the game revolves around obtaining new gear & upgrading old ones to keep up with increasingly stronger enemies. Aside from mechs & weapons, you can put a pilot inside for additional power-ups & perks. Those 3 elements together bring a nice range of possible strategies & play styles.
The game offers you tons of quests & events to give you a chance to get all the necessary upgrades. Another important way of getting resources are crates awarded for simply playing/winning - but there are limits on them, regained over time. Alternatively, you can just spend real cash on one of the hundreds of offers - or premium currency - or battle pass.
Last update: 3 Sep 2022 01:09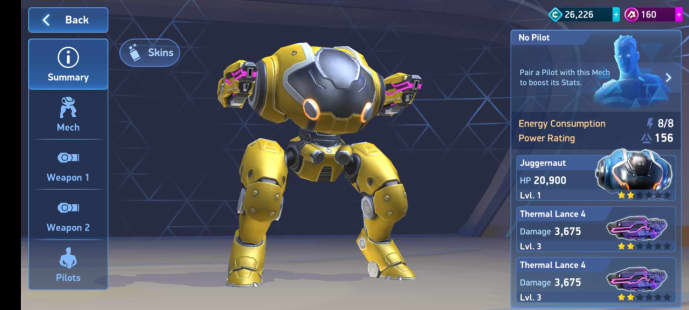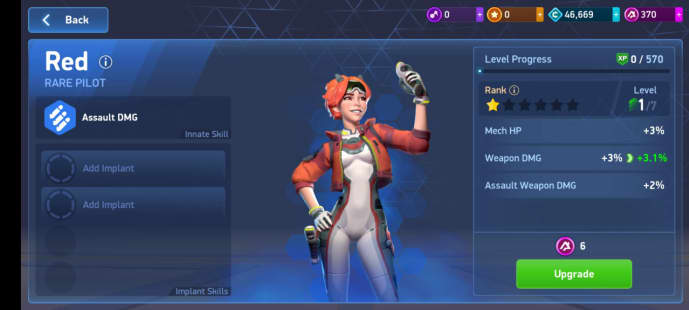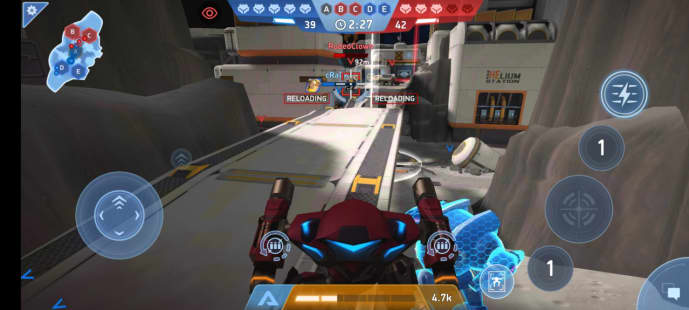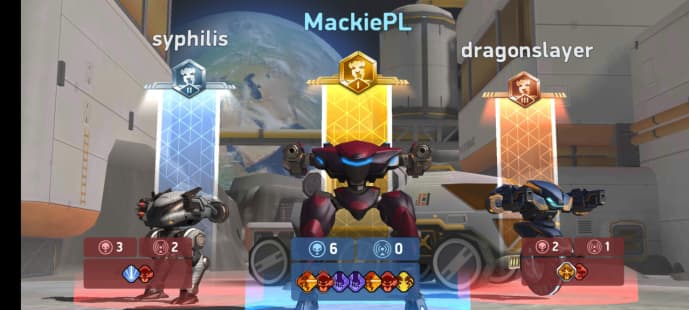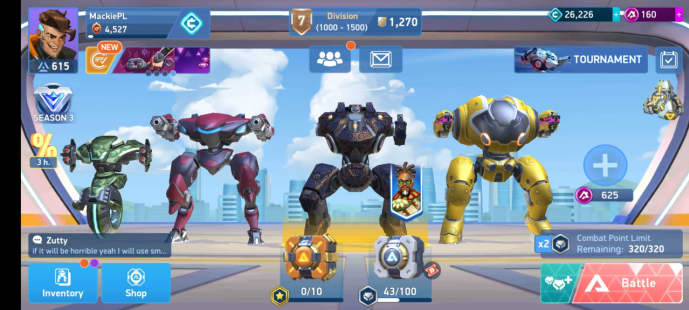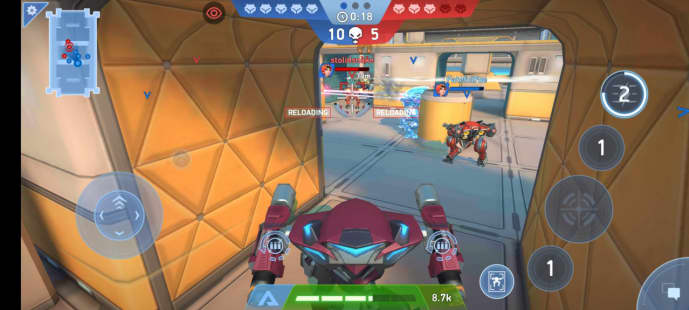 Resources
Main
Shared by others