graphics
Theme

fantasy
graphic style

lowpoly
camera

fixed camera (perspective)
show more
monetization
gacha / chests
premium currency
In-App Purchases
show more
technical
PC/console/browser cross-play
graphics quality selection
show more
social
pose/dance
show more
RPG
battle mechanics

auto-attack with full control
show more
gameplay
walkable lobby
show more
camera
fixed camera (perspective)
Description
Old School Runescape is a famous classic MMO RPG title cherished by millions of players for more than 20 years. The original / "old-school" version from 2007 was recently ported to mobile devices with positive reception.
OSRS should appeal to true (hardcore) old-school lovers in terms of aesthetics. It uses fully 3d perspective, for objects, characters, and environments, with the ability to freely zoom/rotate the camera. Still, all those models and textures are drastically low quality compared to recent games (if anyone would do that). It's not even the low-poly you can see nowadays, with cell-shading or outlines - it just looks like a regular 3d title with quality lowered to the extreme.
The rest is just great, polished classic MMO RPG if you're OK with the graphics. The game is especially renowned for the absolute freedom of choice - to the level you might feel lost at first. Aside from a quick tutorial island, you may forget about guiding users step-by-step, telling them what to do. There are 23 "skills" you can master - from combat ones to harvesting or crafting - like fishing or smithing. This system takes the place of the standard class system - instead of being just an archer, you can wield & train bow, sword & staff from time to time. All of the skills got own requirements, advantages, and progress paths, but there are even more features.
There are tonnes of mini-games / activities - from combat ones, letting you fight various PvP/PvE challenges in multiple circumstances. Other activities often include elements of non-combat skills in a creative way - like sneaking, serving customers in a restaurant, or even playing ball. There are also alternate "Ironman" game modes, letting you play with certain limitations, from lack of trading to just having a single life. The death itself is also unlikely in OSRS - you drop items while dying. While some can sometimes be retrieved quickly, others might get lost permanently, depending on many factors. What's impressive is that the vast amount of features isn't stale after so many years - the game got its own voting system for constant improvements and new things.
Interestingly, the game needs no ads or even IAPs to be there for loyal players. Instead, there's almost only one thing to pay for - optional membership, unlocking all the quests and skills in the game. Still, it's perfectly possible to enjoy OSRS for free.
Last update: 11 Aug 2022 07:08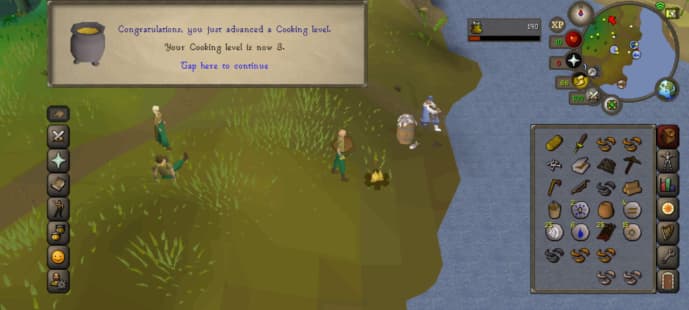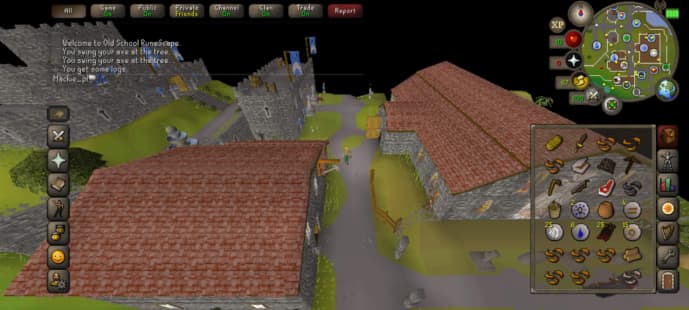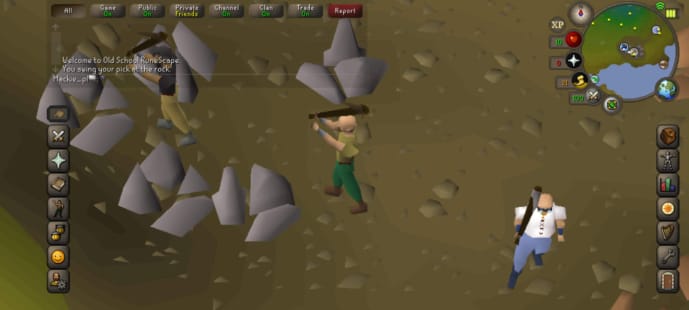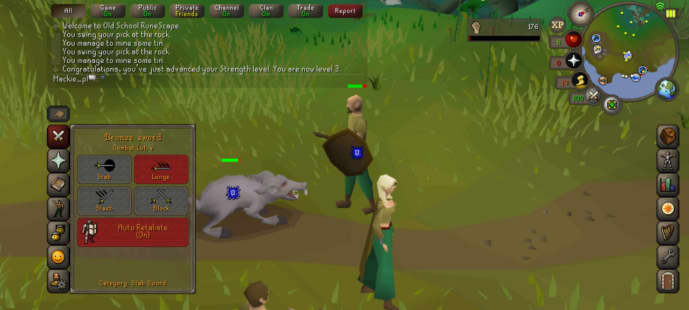 Resources
Main
Shared by others