Phobies
Developer
Smoking Gun Interactive
details
Current version

1.3.1040.0
Contant rating

EVERYONE 10+
show more
technical
graphics quality selection
Delayed resource download
show more
social
play with friends
obtainable emoji
manual emoji
in-game text chat
show more
graphics
camera

isometric
show more
permissions
run at startup
full network access
show more
monetization
gacha / chests
show more
graphics quality selection
Delayed resource download
Description
Phobies is a unique, cross-play tactical card-collecting game with various ways to play and an unusual theme. Instead of generic skeletons or goblins, you'll enter sub-consciousness to fight using embodied fears - and attacking the heart.
Graphics is quite a distinctive aspect of the game. On the battlefield, titular monsters look simple but in a somehow disturbing way. With just a few unfinished lines and basic colors, they look like scribbles in a weird notebook. At the same time, most other art assets seem far more polished - like phobies images on the card or battle backgrounds. Surprisingly, the art quality here is best visible in the UI - like the main screen is a unique, interactable scene rather than a bunch of buttons. It's worth mentioning that - while creatures aren't too talkative - you'll be guided by a nicely voiced flying mouth.
There are 2 main gameplay modes in Phobies, with the same rules and 1 fundamental difference - one is a real-time arena, while another can be played asynchronously. That means - aside from fighting full matches - you can complete one round and quit for a while - or play a round in a parallel match.
The rules themselves are simple and easy to grasp. You start with several keys, taken each round from a limited pool. Those keys can be spent on one of the creatures you have in your deck - but a single monster can be spawned only once. Then, during single-phase turns, you can use such a creature twice - selecting between attack & movement. Winning conditions are also simple - you can either destroy all enemies or deal enough damage to the core. The latter can be done not only by attacks but also by capturing some of the 3 critical tiles - and that pushes round forwards and prevents stalling.
Of course, cards differ not only in visuals (and some are really crazy) but also in race & properties. That includes the key cost, HP, attack, moving/attacking distance, and even active/passive skills. There are mobile (flying) units that could easily capture a tile, artillery-like shooters to safely deal damage, or tough melee fighters to defend spots.
Aside from 2 primary modes of play, you can also join the practice, fight with friends (frenemies) or try one of the challenges for rewards. There are also standard quests to complete during battles and a leaderboard to check your rank among the best.
The primary way of monetization here is built around developing your deck. Aside from loot boxes, you can spend premium currency to get one of the packs - not only for new monsters but also to upgrade old ones.
Last update: 15 Aug 2022 13:08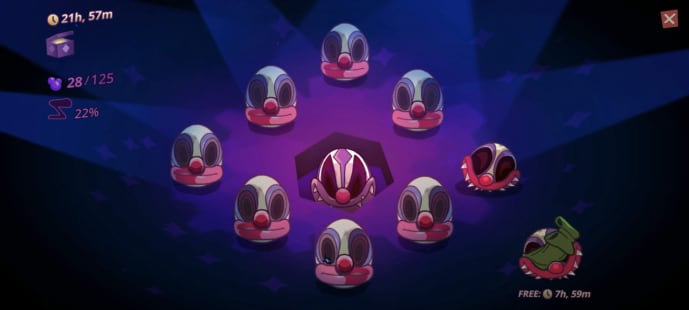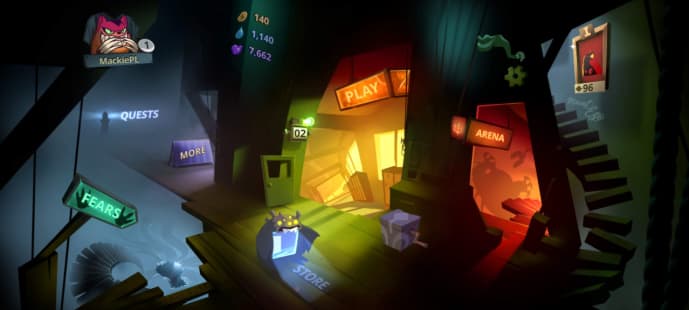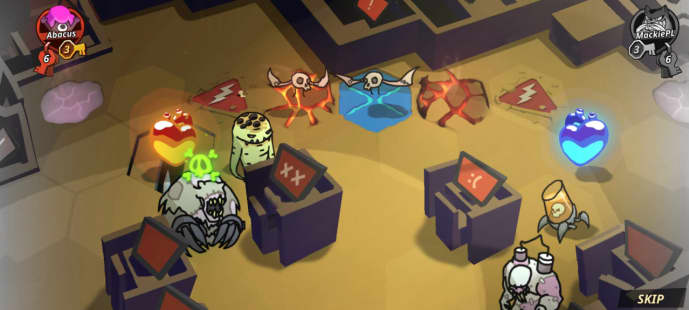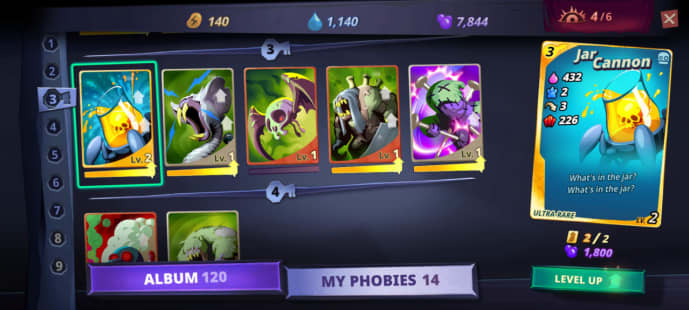 Resources
Main
Shared by others