MMO RTS
seamless map/castle transition
show more
graphics
Theme

historic
graphic style

prerendered 3d
camera

fixed camera (perspective)
perspective

2d
voice acting
show more
social
quickchat
show more
controls
orientation

horizontal
show more
details
Permissions count

15
show more
monetization
ads amount

no ads
show more
seamless map/castle transition
Description
Rise of Kingdoms is a highly popular mobile MMO RTS with both a large community and vast amounts of content to play. Following the steps of grand strategy games like the Civilization series, this game lets you build your city and then conquer other lands in epic wars.
You'll begin your journey selecting one of 12 historic kingdoms/civilizations, like France, Spain, Rome, or Vikings. They differ in some stats or special units. You'll also be given a commander with those nations - a historical figure associated with the country, like Joan of Arc or Sun Tzu.
The city building part is relatively simple. Just upgrade your buildings, especially city hall, and build new ones, to get some new features or types of units/resources. All of this takes time (and building slots are limited), the same as doing research to strengthen your army. Aside from this, there are mainly some repeatable tasks, like training troops, healing those wounded, or gathering resources.
In Rise of Kingdoms, even the largest army cannot fight without a commander. You can have more than one - randomly obtainable after some quest/achievements. They can use some skills during battle, can be leveled up/upgraded using special items, and even have a talent tree.
Commanders can be used to defeat barbarians roaming around (PvE), occupy resource sites, or just move somewhere. Yet, the main focus of the game is PvP clashes, mainly between alliances. Although it might be demanding to coordinate, real-time maneuvers of tens of armies can be a rewarding experience.
In terms of aesthetics, Rise of Kingdoms doesn't seem to stand out nowadays. Most of the objects - both in the city and outside - are 2d elements with simple animations. The enjoyable part is the seamless scroll between the town (even close-up on a building) and the general world map overview. There are also some detailed 3d prerenders, especially for commanders, and they even got fitting voice acting.
Rise of Kingdoms is free and won't show any ads - neither forced nor reward ones. Instead, many things require premium currency or some package purchases to speed up and keep the pace. There is even a VIP system to encourage spending, although theoretically, it is possible to get most things for free.
Last update: 10 Aug 2022 08:08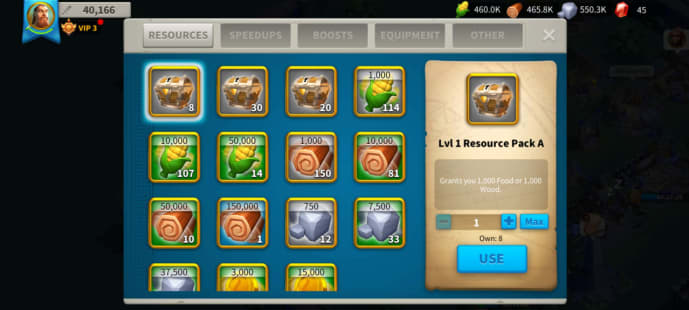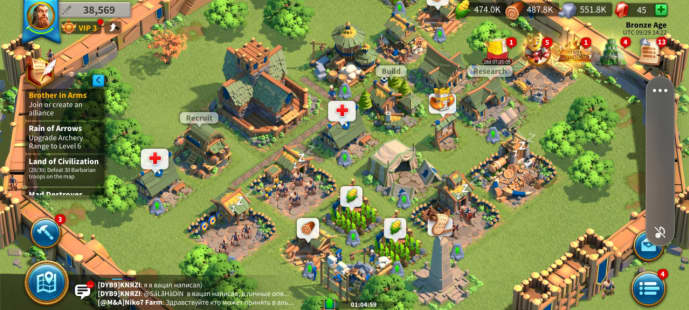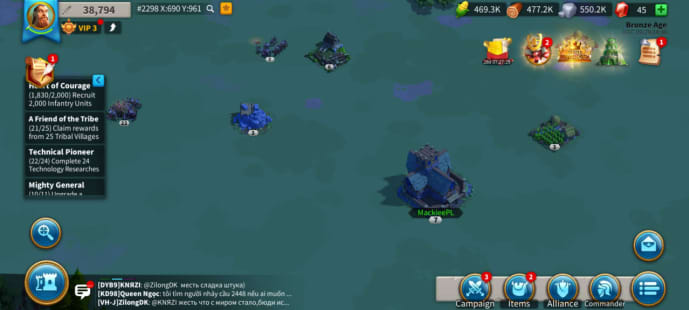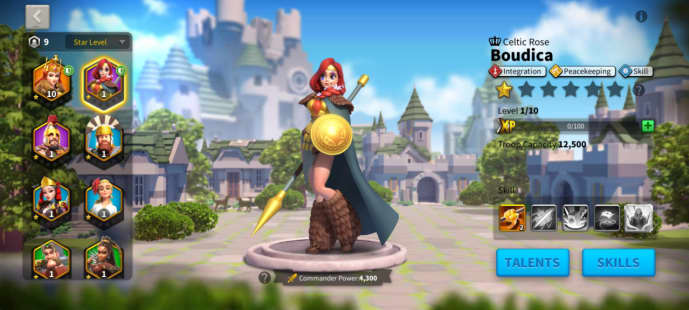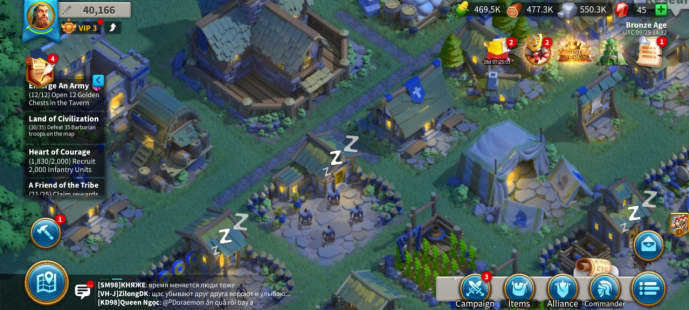 Resources
Main
Shared by others