FPS/TPS shooter
PVP modes

1vs1, Capture the Flaf
show more
graphics
Theme

sci-fi
camera

first person perspective, third person perspective
voice acting
show more
technical
sign in methods (Android)

Google, Facebook, Guest / none, Other account
server / region selection
show more
gameplay
walkable lobby
story rich
show more
social
quickchat
obtainable emoji
show more
monetization
ads amount

little ads
show more
camera
first person perspective, third person perspective
sign in methods (Android)
Google, Facebook, Guest / none, Other account
Description
Shadowgun Legends is a popular (more than 10m downloads) AAA mobile FPS online shooter. It's a sequel of Shadowgun from 2011, had an e-sports spinoff (SG: War Games, now defunct), and was being ported to Nintendo Switch at one point.
The first thing you'll surely notice after landing in this futuristic world is the stunning quality of graphics. It's one of the rare cases where the mobile title didn't lag behind PC/console ones for ages. Even the first area - the hub - is full of glowing neons, holograms, drones flying around, and people doing things. Yet, on closer look, this isn't getting worse - textures are surprisingly detailed and convincing - including various materials of your outfit. Blades of grass sway in the wind, birds fly away when approached, and characters turn their heads reacting to you - tonnes of details to enjoy.
It doesn't get any worse when it comes to fights. When the action starts, the screen is immediately filled with lights, glows, and explosions. Moreover, every shoot here feels like a real thing - bodies are enemies react so naturally that killing them is a reward in itself.
In terms of gameplay, Shadowgun Legends begins as an online yet single-player shooter - the first missions you'll need to complete on your own. They'll usually include going from point to point, killing packs of enemies standing in your way, pressing some buttons, opening some gates, etc. Completing those missions - tasks obtained from NPCs - will push you forward on the "road to legend, " giving rewards and unlocking many new features. That includes new areas in the hub, co-op, PVP modes, and PvE challenges - to keep you busy after completing tens of primary & side missions.
All those battles will not only unlock new features but also give you tons of loot-meaning lots of new gear to become stronger/show off.
First of all, there are 8 classes of weapons, from pistol to rocket launcher, split into several grades and switchable during the match. The choice makes a big difference during the rounds - and they can be customized with stickers and sprays. Similarly, with other gear parts, their stats significantly impact your performance - and the best ones come with some valuable perks, like cooldown reduction. Add the skill tree with active abilities, and you'll get a lot of content to discover & play with.
Surprisingly, Shadowgun Legends don't bother you with too many monetization strategies. You can watch a pack of ads for free rewards - or just get currency/gear packs.
Last update: game added to overtap: 30 Sep 2022 07:09
No updates seen yet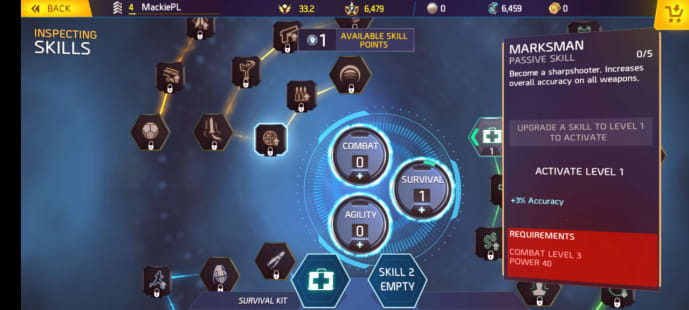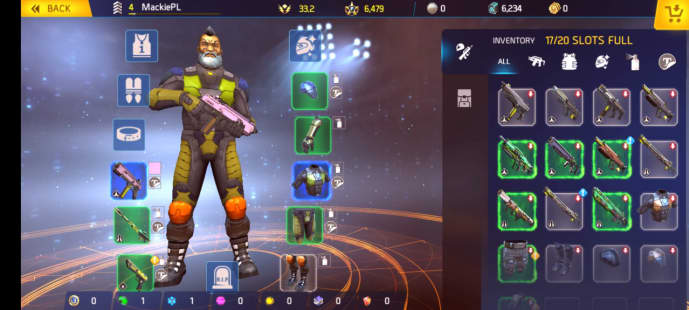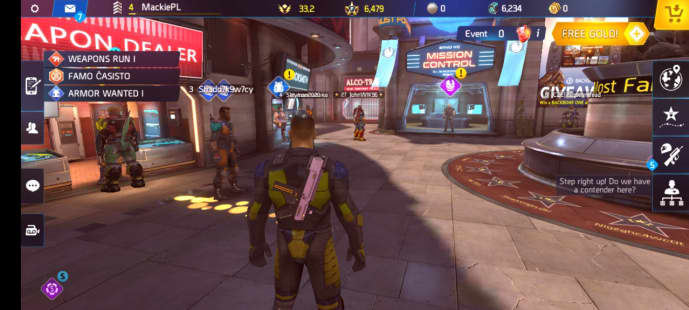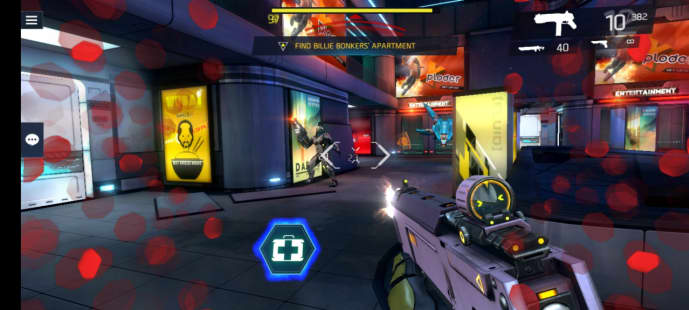 Resources
Main
Shared by others