Shoot'em all
Developer
TINYCELL PTE. LTD.
discontinued
Run-or-shoot
Continous journey
movement/map type

all directions
path choices
show more
monetization
ads amount

tons of ads
show more
graphics
camera

fixed camera (perspective)
show more
details
release date

4 Dec 2020
Permissions count

10
show more
Roguelike
multiple heroes
show more
Casual RPG
Visible gear changes
show more
gameplay
online leaderboard
show more
permissions
read sensitive log data
show more
camera
fixed camera (perspective)
Description
Shoot'em all! is another run-or-shoot mobile shooter, using intuitive single-thumb controls the same way as Archero and many others. While the core gameplay is nothing new, there are several innovative features.
The main factor setting this game apart is the controlled character, and overall theme, graphics. While most similar titles let you control some human-like fighter, here you'll ride a tank (or another vehicle). It's a refreshing change, but it's not impacting the gameplay heavily - gears are assembled the same way you gear up your character. There are even drones instead of helper pets.
Along with the controlled character, the rest of the game is similarly military-themed. The interesting part is the presence of 2d, high-quality drawn characters appearing over the 3d game. They are not only for explaining basics and enhancing UI but add some real value. As you unlock them, you can add them to your squad, providing some valuable passive skills.
As the idea of fighting in tight arenas is left intact, things are not straightforward as usual. Sometimes you need to drive to the side instead of upwards, and sometimes there's a choice - to take a detour for some bonus loot.
The lobby experience is similar to many others - with progress and season rewards, normal & elite stages, and slowly getting permanent upgrades.
"Shoot'em all!" is free and won't show any ads without consent, but it's riddled with the ads anyway. Rounds are pretty fast, but during a single one, you'll be asked many times to watch some commercials - for additional bonuses, heal, etc.
Last update: 28 May 2022 20:05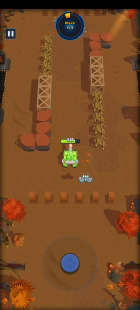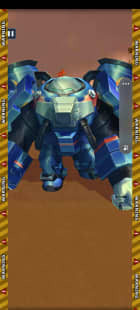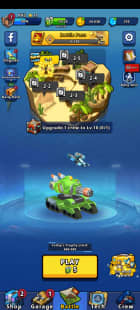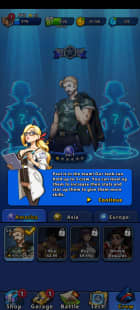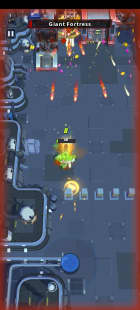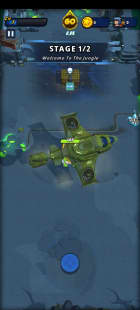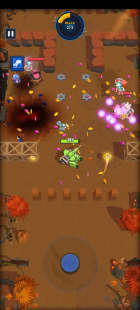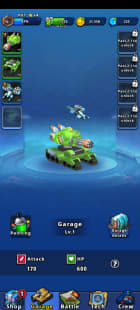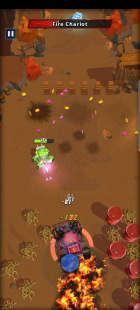 Resources
Main
Shared by others