MOBA shooter
PvP team compositions

3v3, 2v2, 1v1
jumping
possibility to fall outside arena
show more
graphics
Theme

fantasy
graphic style

cell-shading
voice acting
camera

fixed camera (perspective)
show more
technical
PC/console/browser cross-play
sign in methods (Android)

Google, Facebook, Other account
show more
social
quickchat
obtainable emoji
show more
Shooter
MVP highlight after match
show more
PC/console/browser cross-play
sign in methods (Android)
Google, Facebook, Other account
Description
Smash Legends is a quality fairy-tale-themed, fully-3d action game/MOBA shooter. It's like Brawl Stars - but with more action & more freedom.
Looking at it, you can immediately notice the premium quality - in both 2D arts and 3D scenes. The character arts seem to fit the theme perfectly, with more than usual "fantasy". Every fighter is expressive, unique in its own way, so vivid and dynamic that you want to try them in battle. There's usually not too much space for 2d in fully-3d games, but here, "legends" come with dedicated comics telling funny stories about them.
The nice thing is that in-game, everything looks as close as it can get to the arts, thanks to cell-shading. With bright colors and smooth animations, that's nice compared to usually simplified designs.
During the fight, you'll see those characters in some really impressive arenas. There are some ruins, pirate ships, giant books, or even bigger candies. What's unusual - they'll all float in the sky, creating some perfect backgrounds. The visual effects during the fight are also remarkable. Attack/skill visuals are pleasant, but even the camera itself will work to give you the best shots with zooms. Also, each of over 20 heroes comes with excellent voice acting - provided in several languages to choose from. Not to mention a massive amount of obtainable customization elements - and it's not only skins.
The core gameplay is similar to MOBA shooters - you just spawn on the sides of the map, control your hero with the on-screen joystick, seeing it from a top-down camera. There's one skill and one chargeable special, but there's also something more - jumping. That adds one additional dimension of movement - and a ton of possibilities. Sometimes, you need to jump to get on someplace in the map, other times to approach/attack quickly. Yet, this works also the other way - some skills hitting you will send you airborne and - you guessed it - possibly outside the map.
At the same time, Smash Legends is more focused on close-range brawls than standard MOBA shooters. There are long-range characters, but don't expect targeting each bullet - there's no time for that.
You're given a standard mode/map rotation system to keep things interesting each day. While deathmatch, domination, and battle royale are pretty usual, there's also fun and innovative "harvest" that lets you complete in a whole different way. Also, the sense of progress is solid here. While standard chests are restricted by the keys system, there's also "medal road", "legend road" for each character, and the usual pass system. All of this can be used to level-up heroes, discover their passives to assign, or unlock a whole range of cosmetics.
Smash Legends won't bother you with any ads. Of course, can spend some money - including a premium pass - to progress faster or look better.
Last update: 15 Aug 2022 08:08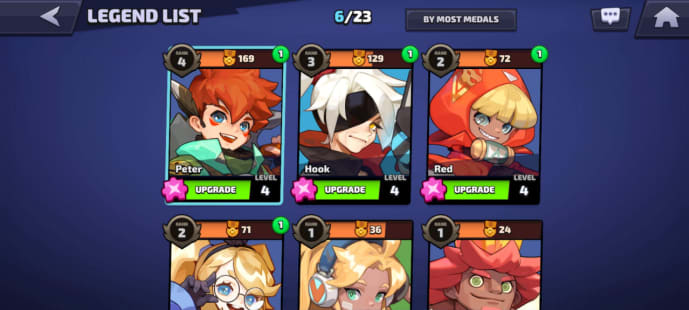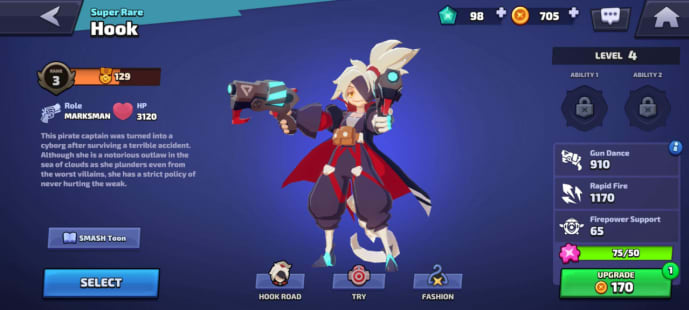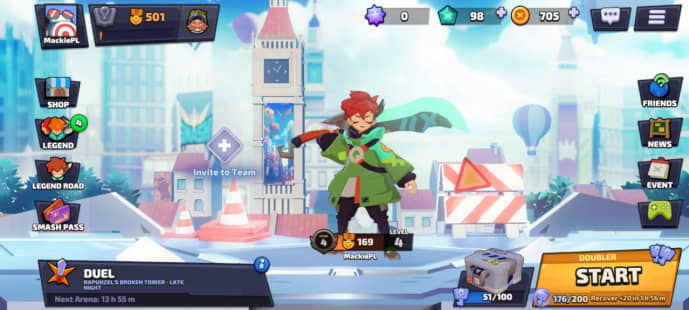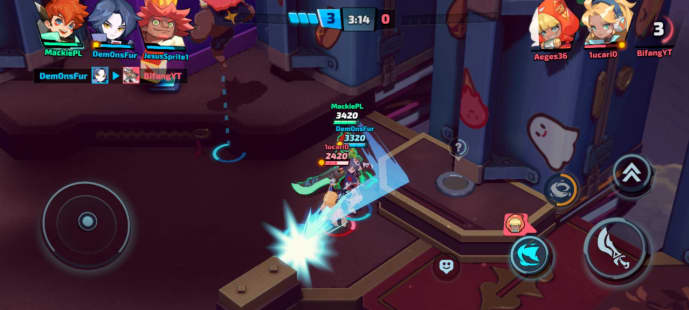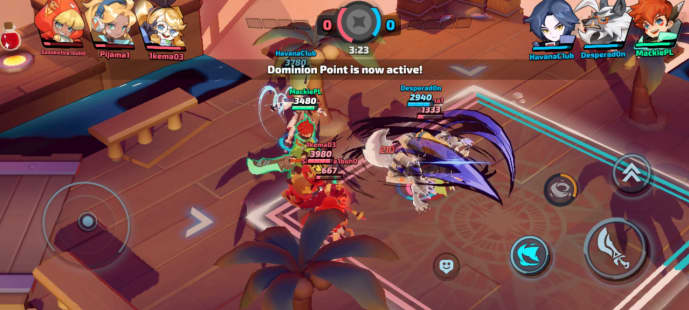 Resources
Main
Shared by others