Run-or-shoot
manual weapons selection
movement/map type

vertical (bottom to top progress)
multi-weapons
show more
graphics
Theme

casual
camera

top-down
graphic style

simple 3d
show more
monetization
energy / keys system
chest opening waiting period
ads amount

little ads
show more
details
release date

24 Jul 2020
show more
Roguelike
No of heroes

6
show more
Description
Squad Alpha is a "hyper-casual" free run-or-shoot action shooter. Despite the "casual" branding, it's a full-fledged Archero-like experience with some innovative features.
The most prominent feature here is the presence of simple, white bighead characters. Both playable heroes and enemies lack eyes or mouths, but there's a wide range of clothing instead. There are gangsters with gold necklaces, agents in suits, or fantasy fighters. The environments are pretty simple, colorful but not meaningless. Positioning yourself wisely on the hill or behind a wall to throw a grenade might mean victory.
What sets the gameplay apart is the weapon system. Instead of a single, upgradeable gun/throwable used in such games, Squad Alpha lets you bring 4 different guns to a battle. Significant differences between classes (like a sniper, SMG, or grenade) and special effects add tactical aspects and gameplay variety. The whole gear power-up system looks just like in most run-or-shoot games, unsurprisingly.
At the same time, there aren't any roguelike elements, unlike other such games. Progress is split into small, several-round-long batches and a boss from time to time. There are also several different modes and limited auto-loot options.
Squad alpha obviously comes with premium currency. There is a shop with crates, and you'll have to wait for chests to open themselves, but the amount of ads isn't enormous. Also, there are both options to get a premium pass and a "VIP" to remove ads at all.
Last update: 22 Oct 2022 21:10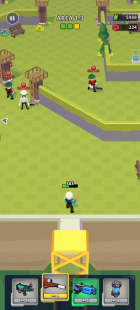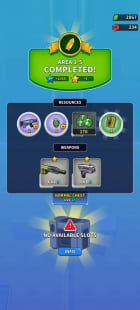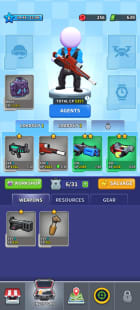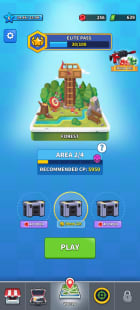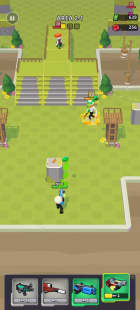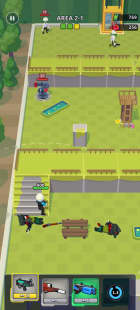 Resources
Shared by others