Survivor.io
Developer
Gorilla Game Studio
Survivor
weapon stats
show more
graphics
Theme

zombies
graphic style

outlined simple vector / doodle
camera

isometric
show more
Casual RPG
permanent upgrade system

linear stat purchase
offline earnings
show more
Roguelike
multiple heroes
show more
details
release date

9 Aug 2022
show more
monetization
ads amount

little ads
gacha / chests
show more
technical
graphics quality selection
show more
graphic style
outlined simple vector / doodle
Description
Survivor.io is one of the most interesting titles following the recent casual roguelike trend. The name itself points to the main feature - the "agar.io"-like simplicity on top of survivor-subgenre gameplay.
The graphics here are incredibly plain - both main characters and the enemies are just packs of basic shapes with outlines - however, they are animated. The backgrounds are just infinitely repeating textures, and UI isn't any more complex (aside from maybe some gear icons). Yet, simplicity isn't a problem during the match - you won't be able to focus on a single element - because things are seen from a distance and because of the multitude. You'll start fighting with a pack of zombies, but soon, the screen will be filled with tens (or hundreds) of them, encircling you. Those could be undead, crazy plants, or wild dogs - all going after you and all getting killed quickly, dropping exp crystals. With fire, explosions, and knives everywhere, watching the scene is quite a pleasant experience.
The gameplay here couldn't be simpler - you're thrown on a single map, and the goal is to survive waves of enemies (and bosses) for a given time. As in Archero clones, you'll have just a virtual joystick to use, but there's a huge difference - you'll shoot no matter if you are running or standing.
Killing enemies will mean not only staying alive but also getting mentioned exp crystals - just walk over them to collect & level up eventually. Levels will come with well-known skill selection from 3 random cards, split into offense & utility ones. The ones from the first group are sometimes pretty unusual. Aside from rockets or boomerangs, you can kill enemies by kicking a soccer ball or... throwing a brick at them. Skill combination during a run will significantly determine the play style and victory chances, even though the number is limited.
After a fight, you'll see the usual upgrade system - gear your little ninja with looted items, upgrade it with scrolls, or merge duplicates. There's also a linear permanent upgrade system, "trial" challenges to get rare resources, and an offline earning feature.
Luckily, there aren't too many ads on Survivor.io - just a few reward ones to get free resources. Instead, you'll be able to get one of many chests - or purchase a premium subscription/battle pass for long-term earnings.
Last update: game added to overtap: 12 Sep 2022 17:09
No updates seen yet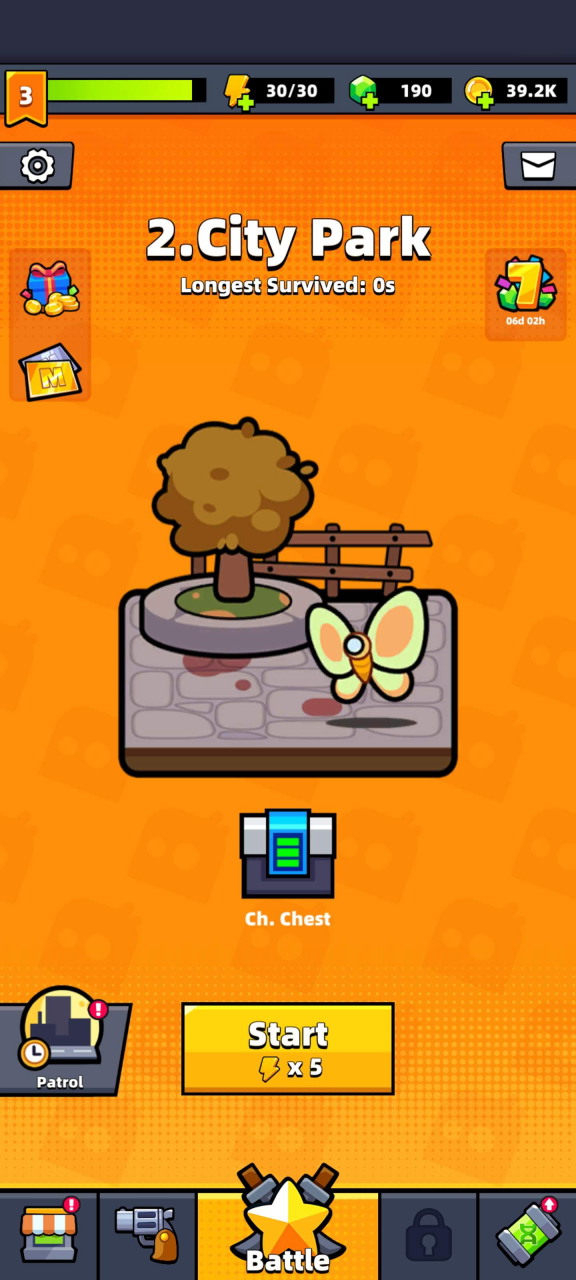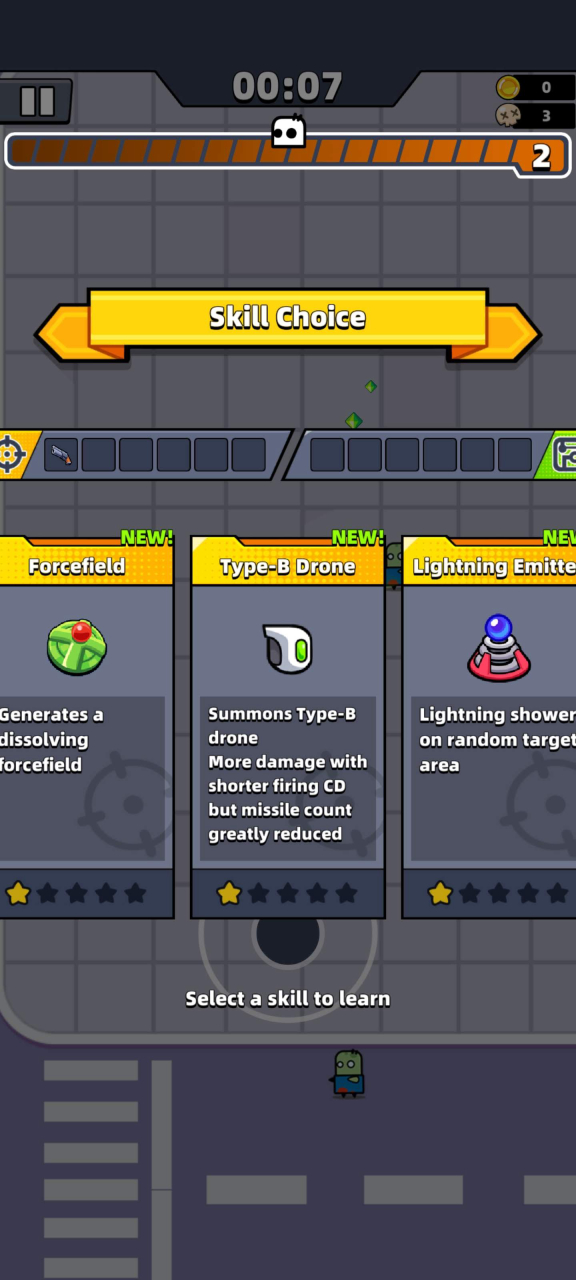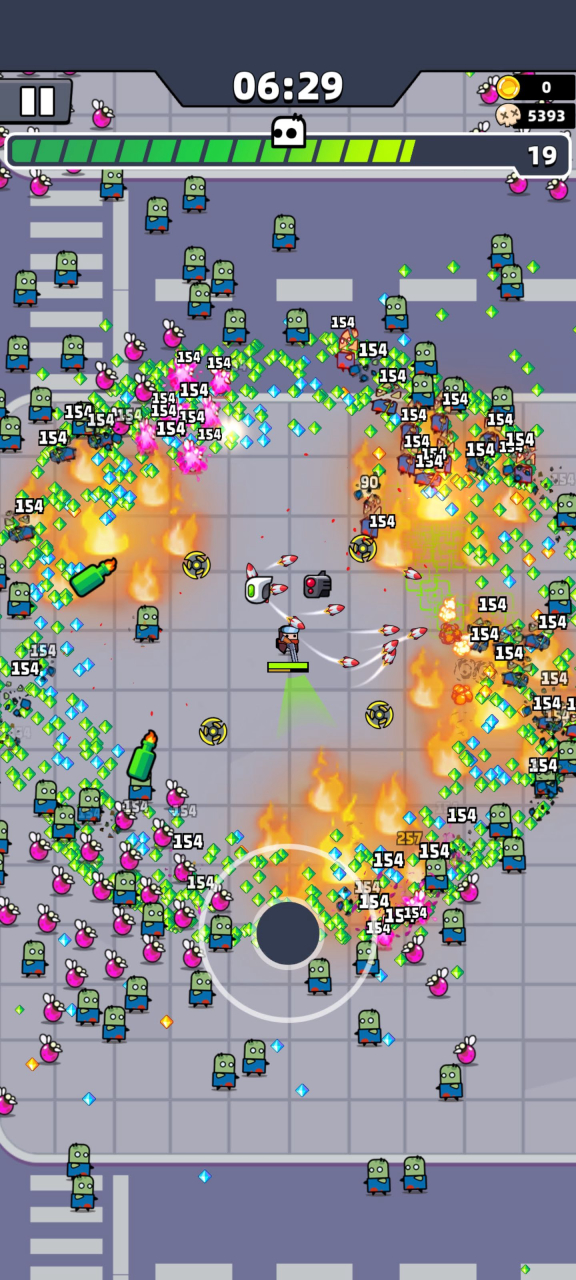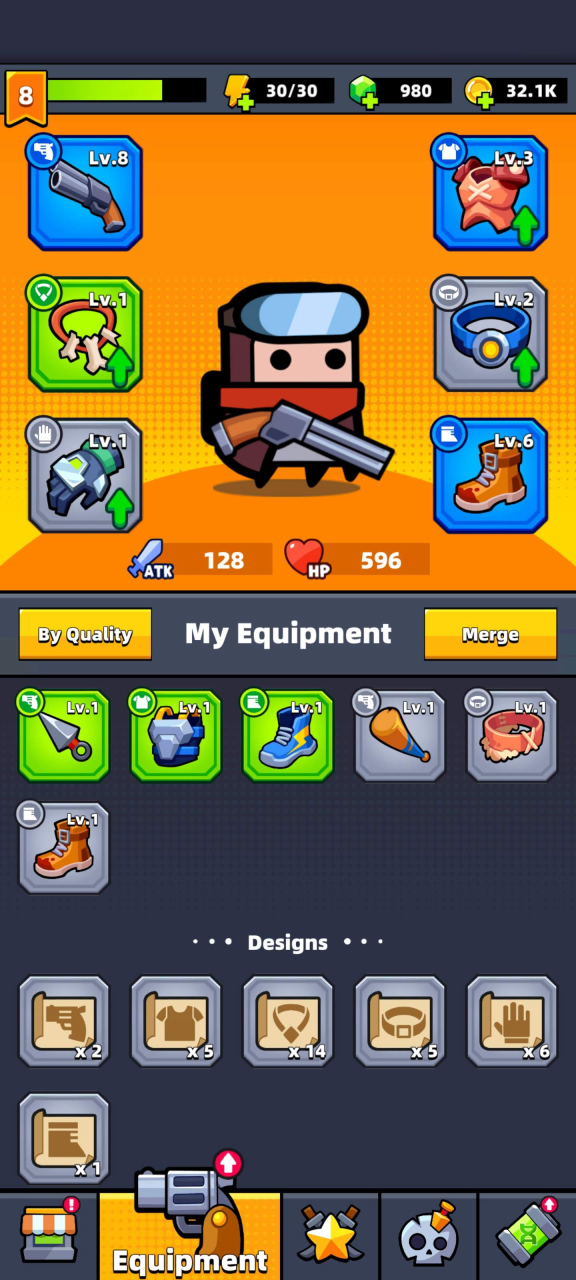 Resources
Main
Shared by others