graphics
Theme

military
graphic style

2d vector
camera

side
fully animated 2d characters
show more
monetization
ads amount

tons of ads
banner ads
show more
gameplay
playable offline
leagues
show more
physics based arena
modes

1v1, PvE Survival
show more
details
App size (memory used)

460
show more
controls
orientation

horizontal
show more
Description
Tank Stars is a simple artillery shooter/strategy with a destructible ground system.
The game looks simple, modern, and colorful. Both environment and object - including tanks - are constructed from a pack of rounded shapes and a limited colors palette. Tanks are far from fantasy feel, yet they come in all colors, depending on special abilities. Even the menu and UI are clean, readable but extraordinarily simple.
At the same time, SFX is vibrant and juicy. Each of dozens of attacks looks different - from just projectiles and explosions, barrage or rockets, clustered bombs, to airstrikes from above - and even below. Some tanks belong to elements like freezing or poison - and that adds another layer of SFX.
The matches are played round by round - move by limited distance, aim and then shoot. Tanks got a limited amount of HP, so it's crucial to select a weapon that does the most damage with given circumstances. As a side effect of the fight, you'll gradually destroy the ground (and environment elements), so the battle arena will constantly change. Still, don't expect to dig tunnels with your shoots - the earth will instantly crumble, not allowing anything above your tank.
Tank Stars can be played in multiple ways - vs. AI match, fight with a friend, or online PVP. The unusual thing here is the local multiplayer option, played by passing your phone every turn. You shouldn't expect the game to be too competitive - there are gacha chests with tank/weapon upgrades, making your tank much more powerful.
Unfortunately, the number of ads here is sick. The game is almost unplayable with ads in the menu, ads before battle, during battle, after the match, reward ads for chests, and even ad banners during the whole fight. Unless you want to purchase a no-ads perk.
Last update: 6 Nov 2022 11:11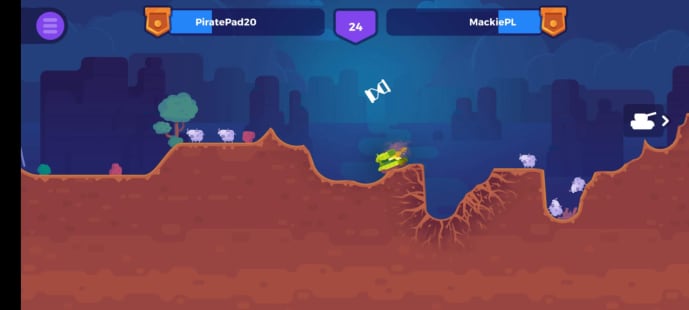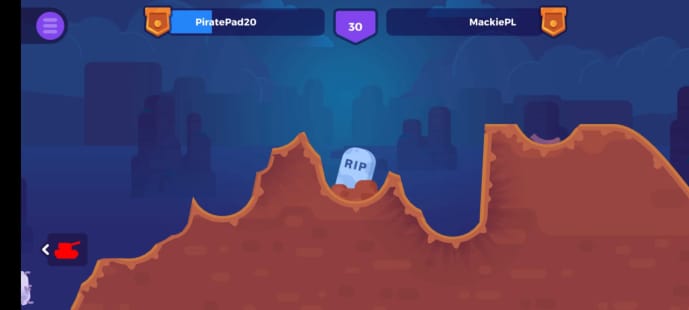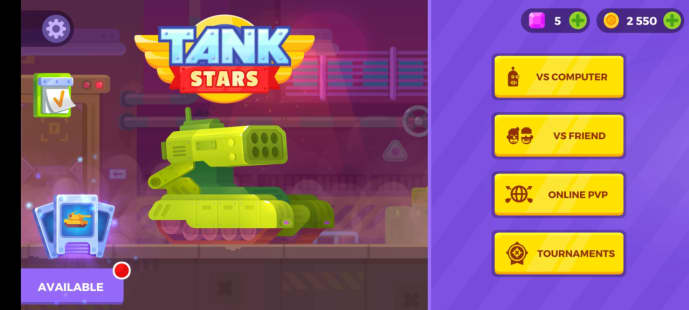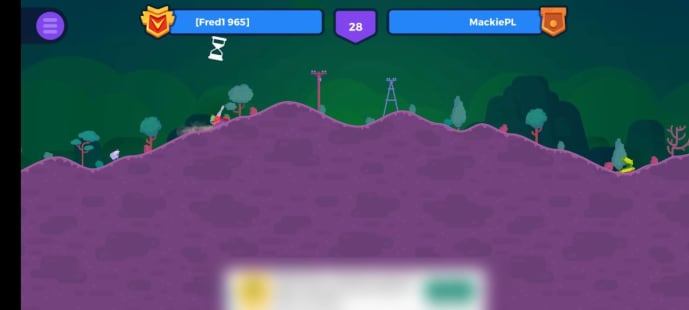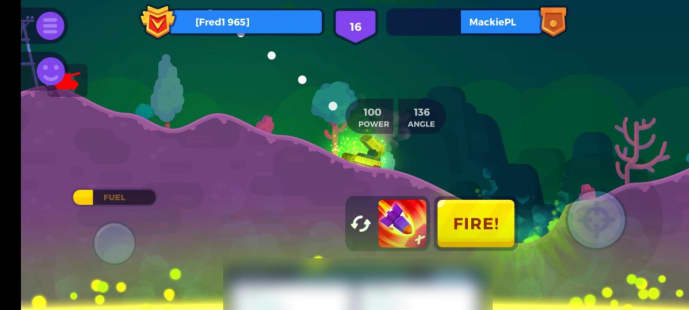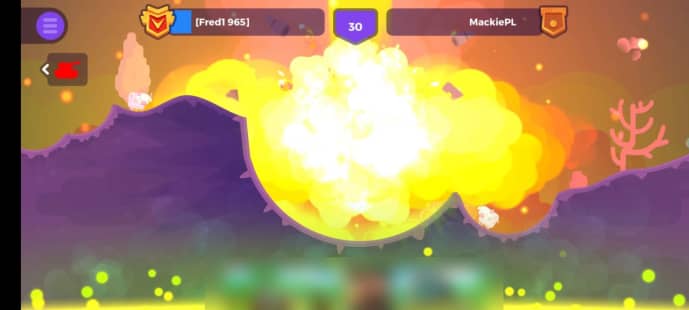 Resources
Shared by others