graphics
Theme

military
graphic style

2d outlined vector
camera

side
show more
gameplay
bluetooth PVP
hot-seat PVP
PVP type

real-time PVP
show more
monetization
gacha / chests
ads amount

many ads
show more
physics based arena
modes

4v4
show more
details
release date

28 Mar 2021
show more
technical
FPS selection
show more
Description
Warlings 2: Total Armageddon is a turn-based artillery game heavily inspired by the Worms series. As the developers of the original title don't seem to have much love for mobiles, this one might actually be worth trying.
The original title was known for humor, colorful graphics, and cute characters. Here, we can taste just a little bit of those. Both characters and maps are drawn using nice, elegant, outlined vector graphics. Characters got comic angry faces and cool hats. Still, the animation isn't very polished, and they might lack some character compared to well-known crawling creatures. At the same time, environments - wonderfully destructible - are dynamic and ingenious, although a little chaotic. The game might also lack other minor aspects, like voicing or better special effects, but it doesn't feel bad overall.
Rounds are usually standard 4v4 matches, where players take turns with their units being rotated. The choice is to walk/jump (with convenient buttons) or select a weapon & start shooting. The guns look nice, and the whole set of most loved ones are here - bazooka, grenades (plus clusters), air strike, and punch. There's even a tomato bomb instead of a banana - but sadly, no holy grenade. Generally speaking, tens of weapons here are a nice choice, but it's nothing like granny, sheep, or donkey. The nice thing is that they are unlockable once, with non-premium currency - this ensures fair battles.
An interesting feature is the presence of unit classes. Instead of a regular "soldier" with slightly increased HP, you can buy a commander with a unique "switch" ability or a tough warrior with high health but few weapons. Moreover, that's for a single character - meaning you'll be able to compose a team with unique abilities.
For a duel-based game like this, you might expect a few basic modes - and that's where Warlings2 shines. Aside from vs-AI PVP and online ranking play, you'll have much more options to try. There's a hot seat & Bluetooth PVP to play locally, plus online invites with codes - quite a choice!
In terms of monetization, unfortunately, you'll be forced to watch short ads after matches - or longer ads for extra rewards. Alternatively, you can play to get rid of those videos - or to get premium currency for cool cosmetics.
Last update: game added to overtap: 14 Nov 2022 22:11
No updates seen yet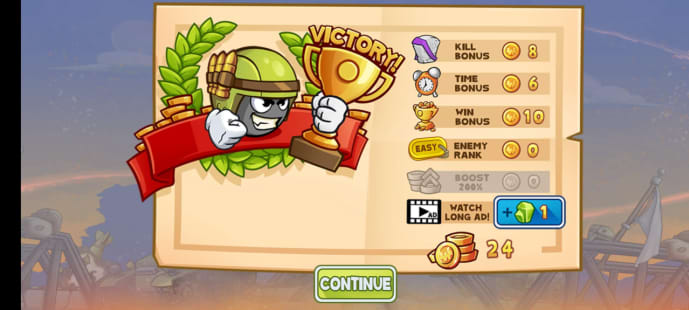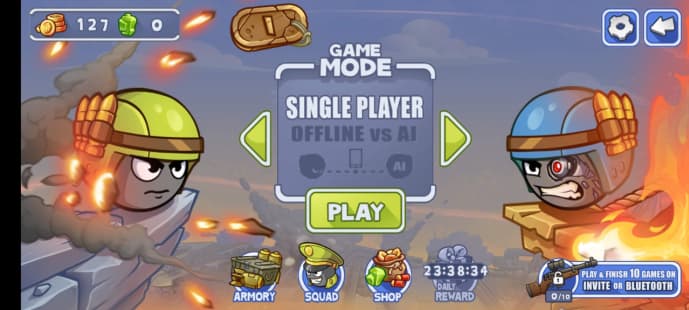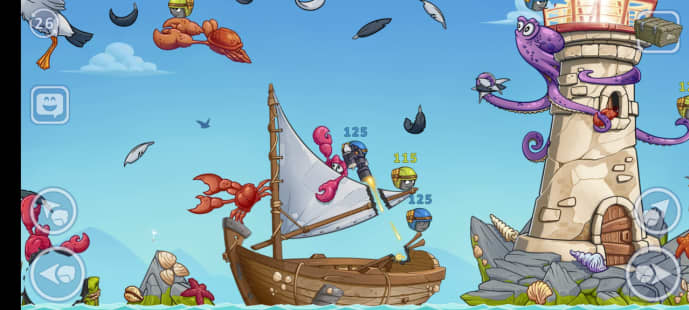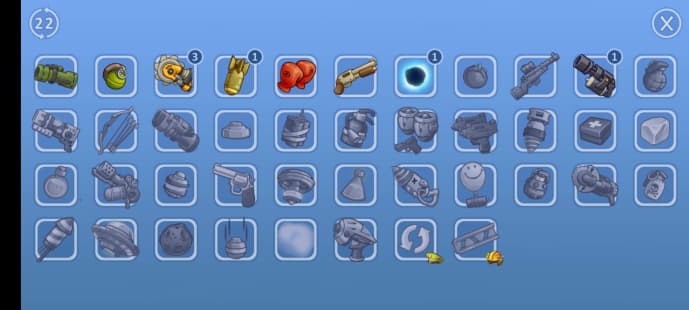 Resources
Main
Shared by others